Review: Blood Sport - Hot Blood and Cold Steel
Hot Blood and Cold Steel

Label: Gates of Hell Records
Year released: 2021
Duration: 12:10
Tracks: 6
Genre: Speed Metal

Rating: 4/5

Review online: December 23, 2021
Reviewed by: MetalMike

for:Hot Blood and Cold Steel



Rated

4.33

/5 (

86.67%

) (

3 Votes

)

Review

If you've ever wondered what it would have sounded like if Motörhead featured a female vocalist in place of Lemmy, look no further than Blood Sport and their EP Hot Blood and Cold Steel. And yeah, I know Motörhead and Girlschool teamed up for a few "Headgirl" tracks on the St. Valentine's Day Massacre EP, but you can tell those songs were done merely for fun and have little of the savage, punk speed and aggression of early Motörhead. The songs on Hot Blood and Cold Steel crackle with aggression and balls-to-the-wall performances, from the vocals which sound like the singer is pushing almost to the point of cracking, to the sawing guitars and pounding bottom end. Songs like "Machine Gun" and "Niterider" achieve a balance between melody and chaos with catchy choruses and mosh pit riffs. It isn't hard to picture a Blood Sport show being a mass of long, sweaty hair thrashing maniacally over a sea of denim and leather. All the songs are short and to the point with nothing unnecessary to get in the way of the band leveling your speakers. Current bands like Aphrodite and Outline have tried to capture this kind of speed metal assault, but you have to go back to Acid to find something done this well. Speed metal freaks should be checking out Blood Sport post haste.

Click below for more reviews
Latest 0-9 A B C D E F G H I J K L M N O P Q R S T U V W X Y Z Various Books/Zines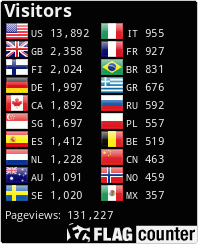 The Metal Crypt - Crushing Posers Since 1999
Copyright © 1999-2022, Michel Renaud / The Metal Crypt. All Rights Reserved.