Review: Baxaxaxa - Catacomb Cult
Catacomb Cult

Label: The Sinister Flame
Year released: 2021
Duration: 47:41
Tracks: 8
Genre: Black Metal

Rating: 4/5

Review online: August 22, 2021
Reviewed by: Michel Renaud

for:Catacomb Cult



Rated

4

/5 (

80%

) (

4 Votes

)

Review

Catacomb Cult is not quite as raw as the Devoted to HIM 7" I reviewed a little while back, but it's not accessible music either. The black metal presented here is dark and heavy and has kind of a feeling of despair from beginning to end, whether things are slow or fast-paced. The vocals are especially notable, not because they're unique for the genre (they're not), but the delivery is a great match for the heavy, pounding, kind of depressing music that graces this album. It's not DSBM, but Catacomb Cult sure isn't an album that will get your spirits up, throwing you into a dark place. The raw approach of the 7" is here replaced by a more disciplined but still destructive work of black metal arts that sounds like a nightmare, in a good way. Overall, I've found this album to be kind of addictive.

Other related information on the site
Review: Devoted to HIM (reviewed by Michel Renaud)

Click below for more reviews
Latest 0-9 A B C D E F G H I J K L M N O P Q R S T U V W X Y Z Various Books/Zines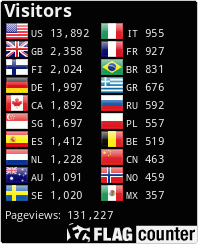 The Metal Crypt - Crushing Posers Since 1999
Copyright © 1999-2022, Michel Renaud / The Metal Crypt. All Rights Reserved.