Review: Conquerors - Stormbringer
Stormbringer

Label: M.U.S.I.C. Records
Year released: 2021
Duration: 37:43
Tracks: 9
Genre: Black/Thrash

Rating: 4.25/5

Review online: August 19, 2021
Reviewed by: Sargon the Terrible

for:Stormbringer



Rated

3.5

/5 (

70%

) (

2 Votes

)

Review

Now this is how you do some Black/Thrash. If your riffs are just good, rather than great, you have to have a lot of them and you have to play them fast. Some bands have not figured this out, but Conquerors have, and thus Stormbringer is a blistering barrage of thrashing riffs from beginning to end, with hardly any place in between to even catch a breath. This band reminds me of no one so much as the vanished Forest of Impaled, and if you told someone this was the follow-up to Forward the Spears there would be no reason to doubt it. This is fast, furious black thrashing steel and fans of the style would do well to catch it.

Click below for more reviews
Latest 0-9 A B C D E F G H I J K L M N O P Q R S T U V W X Y Z Various Books/Zines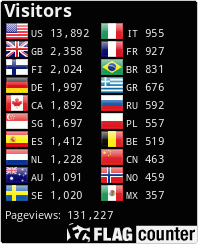 The Metal Crypt - Crushing Posers Since 1999
Copyright © 1999-2022, Michel Renaud / The Metal Crypt. All Rights Reserved.