Review: Becerus - Homo Homini Brutus
Homo Homini Brutus

Label: Everlasting Spew Records
Year released: 2021
Duration: 25:12
Tracks: 10
Genre: Death Metal

Rating: 4/5

Review online: July 5, 2021
Reviewed by: Luxi Lahtinen

for:Homo Homini Brutus



Rated

4

/5 (

80%

) (

3 Votes

)

Review

Crawling out of the catacombs of Palermo, Italy, comes Becerus, a very new three-piece Death Metal outfit whose only intention is to splinter your fragile skull and send you back to doG spelled backwards in gooey chunks. On their debut, Homo Homini Brutus, they accomplish this by marrying brutality and technicality in a manner similar to late era Cannibal Corpse and even Demilich in some of their complex and unorthodox tempo changes and time signatures. Having said that, Becerus are far from being a clone act, and they have some damn fine musicianship to back up their tricky songwriting, whether it be Giorgio's killer lead work, Paul Bicipitus' precision drum hammering, or Mario Musumeci's above average caveman growls (I'm not even exaggerating, he just grunts without lyrics most of the time and manages to pull it off). Frankly, all of this can make it very difficult to follow what the band is doing moment to moment, especially when most of their songs don't even hit the three-minute mark, but thanks to some juicy melodies and a striking degree of professionalism to go with the primal brutality, you'll end up not caring and just giving in to the 25 minutes of unrelenting savagery. A killer debut from a band worth keeping an eye on.

Click below for more reviews
Latest 0-9 A B C D E F G H I J K L M N O P Q R S T U V W X Y Z Various Books/Zines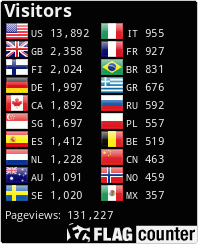 The Metal Crypt - Crushing Posers Since 1999
Copyright © 1999-2022, Michel Renaud / The Metal Crypt. All Rights Reserved.