Review: Blot Mine - Porphyrogenesis
Porphyrogenesis

Label: Vic Records
Year released: 2021
Originally released in: 1998
Duration: 58:19
Tracks: 13
Genre: Black/Death

Rating: 4.25/5

Review online: June 26, 2021
Reviewed by: Michel Renaud

for:Porphyrogenesis



Rated

4

/5 (

80%

) (

3 Votes

)

Review

What do you get when you take three members of Setherial who want to play more melodic, yet fast and brutal black metal? Blot Mine (and a weird album name). This is another one of those cases where I must thank Vic Records for reissuing a hidden gem. Porphyrogenesis is filled with a mix of fast and brutal black metal that is similar to that of the guys' main band and a slower, more melodic, yet haunting and dark, kind of creepy sound that reminds me of the kind of stuff you'd hear from Dissection's first two albums. I mean, seriously, some of this stuff almost sounds like a tribute. The album is not overly original, but the band has done a great job of bringing together the take-no-prisoner, insanely fast black metal that Setherial are so good at, and the much-revered melodic black/death metal of Dissection. If that's not a treat, I don't know what is. This reissue includes the five tracks from the Kill for Inner Peace demo from 1997.

Click below for more reviews
Latest 0-9 A B C D E F G H I J K L M N O P Q R S T U V W X Y Z Various Books/Zines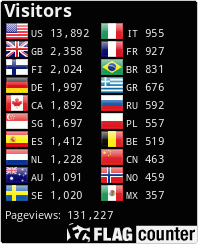 The Metal Crypt - Crushing Posers Since 1999
Copyright © 1999-2022, Michel Renaud / The Metal Crypt. All Rights Reserved.