Review: Blazon Rite - Endless Halls of Golden Totem
Endless Halls of Golden Totem

Label: Gates of Hell Records
Year released: 2021
Duration: 38:08
Tracks: 8
Genre: Heavy Metal

Rating: 3.25/5

Review online: June 7, 2021
Reviewed by: MetalMike

for:Endless Halls of Golden Totem



Rated

2

/5 (

40%

) (

3 Votes

)

Review

With a title like Endless Halls of Golden Totem you'd be correct in assuming Blazon Rite play epic metal on this, their debut album. They combine guitars with some keyboards designed to give their music a larger-than-life feeling and the vocals are clear and strong. I tended to think of Dark Forest while listening to this album. Unlike Dark Forest, Blazon Rite's guitars are weak, and the songwriting is a little too upbeat and almost bluesy, so songs like "Put Down Your Steel (Only for the Night)" come off rather more hard rock than what Blazon Rite seem to be aiming at. They mix in some creepy organ work on "Alchemist's Brute" along with a riff lifted from '70s occult rock achieving a sort of Pagan Altar vibe, but the epic parts don't mesh and the result is choppy. I'm all for more epic metal and Blazon Rite sounds like they are trying to forge something different from what is already available, which is a good thing. It doesn't come together all that well on Endless Halls of Golden Totem, but hopefully they will continue to tinker with the formula until it does.

Other related information on the site
Review: Dulce Bellum Inexpertis (reviewed by MetalMike)
Review: Endless Halls of Golden Totem (reviewed by Sargon the Terrible)

Click below for more reviews
Latest 0-9 A B C D E F G H I J K L M N O P Q R S T U V W X Y Z Various Books/Zines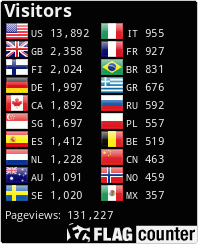 The Metal Crypt - Crushing Posers Since 1999
Copyright © 1999-2022, Michel Renaud / The Metal Crypt. All Rights Reserved.