Review: Bunker 66 - Beyond the Help of Prayers
Beyond the Help of Prayers

Label: Dying Victims Productions
Year released: 2021
Duration: 31:51
Tracks: 9
Genre: Black/Thrash

Rating: 4.25/5

Review online: March 15, 2021
Reviewed by: Michel Renaud

for:Beyond the Help of Prayers



Rated

4.4

/5 (

88%

) (

5 Votes

)

Review

Begin rooaaarrr. Italy's Bunker 66 bring us some speedy early '80s punk-infused heavy metal with this new album. Think Motörhead, Venom and even Poland's Kat circa their album 666 from 1986. Throw in the speed and razor-sharp guitars and drums of some early speed/thrash bands that were breaking speed records at the time. Add a little machine-gun-style riffage for seasoning. Then crank the rawness and chaos up to 11 and that's pretty much what this album is all about, though sprinkled here and there you'll find some surprisingly melodic passages—short enough not to break the mood of the album, but long enough to take notice. The vocals are a mix of clean but raw and barely decipherable barks—an interesting mix that mostly works. Mostly. Really cool stuff. End rooaaarrr.

Other related information on the site
Review: Hell & Sulphur (reviewed by Michel Renaud)

Click below for more reviews
Latest 0-9 A B C D E F G H I J K L M N O P Q R S T U V W X Y Z Various Books/Zines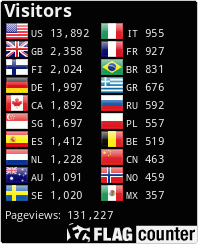 The Metal Crypt - Crushing Posers Since 1999
Copyright © 1999-2022, Michel Renaud / The Metal Crypt. All Rights Reserved.