Review: Cursed Blood - Taker of Life
Taker of Life

Label: Creator-Destructor Records
Year released: 2020
Duration: 21:30
Tracks: 6
Genre: Death/Thrash

Rating: 3.5/5

Review online: December 12, 2020
Reviewed by: MetalMike

for:Taker of Life



Rated

3.33

/5 (

66.67%

) (

3 Votes

)

Review

Cursed Blood is Greek band playing a chaotic and brutal thrashy death metal on their demo, Taker of Life, that they released independently but is getting the vinyl treatment courtesy of Creator-Destructor Records. I would not have been surprised if this band turned out to be from South America as they have that barely controlled yet still somehow melodic early Sepultura thing going for them. And it is the sound that grabs you as the songs are on the generic side. Taker of Life isn't a revelation, but it will kick your ass for every last second of its twenty-one-and-a-half-minute duration.

Click below for more reviews
Latest 0-9 A B C D E F G H I J K L M N O P Q R S T U V W X Y Z Various Books/Zines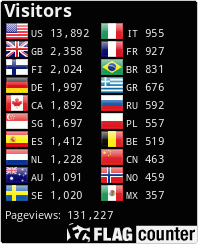 The Metal Crypt - Crushing Posers Since 1999
Copyright © 1999-2022, Michel Renaud / The Metal Crypt. All Rights Reserved.