Review: Bulmasatarra - Denial of Death
Denial of Death

Label: Independent
Year released: 2020
Duration: 14:41
Tracks: 6
Genre: Black/Thrash

Rating: 3.75/5

Review online: November 30, 2020
Reviewed by: Luxi Lahtinen

for:Denial of Death



Rated

3.8

/5 (

76%

) (

5 Votes

)

Review

I really dug this band's debut, so I was happy to see that they've struck again with this EP. Denial of Death is more of the grinding, blasting Black/Thrash from last time, only now it has a rougher production that actually makes them sound more underground than before. Besides that, this is still a savage, face-ripping assault reminiscent of the demo days of Deceased and Oblivion (the Canadian one, before they were Obliveon). They even recall Nuclear Assault on "Pamphlet Wars", and who can argue with that? If you're in the market for some relentless Black/Thrash brutality, then this will do you nicely.

Other related information on the site
Review: Now Feel the Stench (reviewed by Luxi Lahtinen)

Click below for more reviews
Latest 0-9 A B C D E F G H I J K L M N O P Q R S T U V W X Y Z Various Books/Zines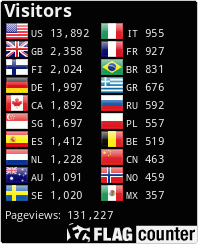 The Metal Crypt - Crushing Posers Since 1999
Copyright © 1999-2022, Michel Renaud / The Metal Crypt. All Rights Reserved.