Review: Church of the Dead - Church of the Dead
Church of the Dead

Label: Stay Heavy Records
Year released: 2020
Duration: 32:07
Tracks: 8
Genre: Death Metal

Rating: 4.25/5

Review online: November 12, 2020
Reviewed by: Luxi Lahtinen

for:Church of the Dead



Rated

4

/5 (

80%

) (

3 Votes

)

Review

Church of the Dead are an old school Death Metal band with a bit of an odd release history, churning out five EPs in a brief two-year span and only getting to their debut full-length five years later. Thankfully, Church of the Dead sounds like it could have easily been released a year or two after their last EP, as it works in their familiar style of crusty, dirty Death Metal with old-school ruthlessness and a Punk-fueled attitude that spits in the face of ideas like melody or accessibility. There are a few moments that reminded me of Bolt Thrower, and "Nekrovulture" stands out as being particularly up-tempo and punky, but for the most part this debut is just more of the rolling and relentless formula that they've always used, and doing it as well as ever. At only 32 minutes, this is pretty short, but every minute of it is well worth listening to.

Click below for more reviews
Latest 0-9 A B C D E F G H I J K L M N O P Q R S T U V W X Y Z Various Books/Zines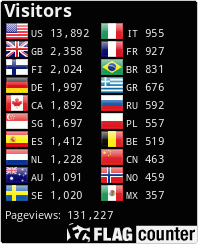 The Metal Crypt - Crushing Posers Since 1999
Copyright © 1999-2022, Michel Renaud / The Metal Crypt. All Rights Reserved.