Review: Blazon Rite - Dulce Bellum Inexpertis
Dulce Bellum Inexpertis

Label: Gates of Hell Records
Year released: 2020
Duration: 20:58
Tracks: 4
Genre: Heavy Metal

Rating: 3.75/5

Review online: November 7, 2020
Reviewed by: MetalMike

for:Dulce Bellum Inexpertis



Rated

3.33

/5 (

66.67%

) (

3 Votes

)

Review

It is nice to see the United States produce some traditional heavy metal with Dulce Bellum Inexpertis, courtesy of Philadelphia's Blazon Rite. While Blazon Rite are American, and songs like "The Warriors Choice (Take Me Away)" have a definite epic vibe, a la Omen or Manilla Road, they've also got a European power metal streak running through their sound. The tempos are often quick, and the vocalist sounds a lot like Sabaton's Joachim Broden and his deep, sonorous delivery (minus the rolling of the Rs). The lyrics are nebulous and arcane, something the seekers of hidden meanings should enjoy but overall, none of the songs really stuck out to my ears. Dulce Bellum Inexpertis is solid and hints at the promise Blazon Rite might deliver something special in the coming years.

Other related information on the site
Review: Endless Halls of Golden Totem (reviewed by MetalMike)
Review: Endless Halls of Golden Totem (reviewed by Sargon the Terrible)

Click below for more reviews
Latest 0-9 A B C D E F G H I J K L M N O P Q R S T U V W X Y Z Various Books/Zines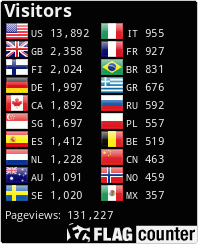 The Metal Crypt - Crushing Posers Since 1999
Copyright © 1999-2022, Michel Renaud / The Metal Crypt. All Rights Reserved.