Review: Benediction - Scriptures
Scriptures

Label: Nuclear Blast Records
Year released: 2020
Duration: 46:50
Tracks: 12
Genre: Death Metal

Rating: 4.75/5

Review online: November 3, 2020
Reviewed by: Michel Renaud

for:Scriptures



Rated

4.4

/5 (

88%

) (

5 Votes

)

Review

Damn. I had never heard these guys before and do I ever feel like I've been missing out all these years. Scriptures packs in some damn fine heavy death metal that screams old school, but with the delivery of a modern production. It's largely a mix of slow to mid-paced crushing metal with a few more fast-paced, catchy songs that get the blood pumping with guitars that feel like razors slashing at your skin on the beat of war drums. The drums sometimes sound just a little thin, though that doesn't really deter from the experience and can easily be overlooked. The vocals are decipherable growls that have a slashing effect similar to that of the guitars and almost call for a sing-along—you won't hear me say that often about growls. Like most old-school death metal, there's a thrashy vibe here that adds some memorable melodies, icing of the cake for a highly addictive death metal album. I rarely name some favourite tracks, but notable ones include "Scriptures in Scarlet", "Stormcrow" and "The Blight at the End"; but you'd be hard-pressed to find a weak song here. It's hard to listen to this and stay still. One of, if not the best death metal albums I've heard so far this year—and the year is coming to an end, so there. ;)

Other related information on the site
Review: Killing Music (reviewed by Lars Christiansen)
Review: The Grand Leveller (reviewed by Hermer Arroyo)

Click below for more reviews
Latest 0-9 A B C D E F G H I J K L M N O P Q R S T U V W X Y Z Various Books/Zines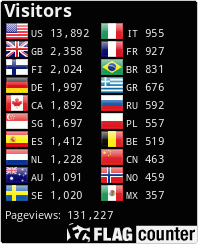 The Metal Crypt - Crushing Posers Since 1999
Copyright © 1999-2022, Michel Renaud / The Metal Crypt. All Rights Reserved.