Review: Craven Idol - The Shackles of Mammon
The Shackles of Mammon

Label: Dark Descent Records
Year released: 2017
Duration: 45:05
Tracks: 8
Genre: Black/Thrash

Rating: 4.25/5

Review online: October 18, 2020
Reviewed by: Mjölnir

for:The Shackles of Mammon



Rated

4.13

/5 (

82.5%

) (

8 Votes

)

Review

This is one of those albums that I wish I had more to say about than I do. Craven Idol are a UK band playing a brand of Black/Thrash that takes clear inspiration from Destroyer 666 while mixing in a dose of first-wave Black Metal, and if that description doesn't have you banging your head through a concrete wall at the sheer thought of it, then there's no helping you. Each song contains fistfuls of killer riffs, infectious leads with a Trad sensibility to them, feral snarls that occasionally build up to whacked-out wails, and a whole ton of manic, evil energy that just can't be faked. They even take a stab at more epic songwriting with "The Trudge" and the tolling album closer "Tottering Cities of Man", which maybe don't hit as hard as shorter songs like "Pyromancer" or "Black Flame Divination", but still show the band is more than just a one-trick pony. This isn't a genre-defining release, but it is one where you get to hear a singer named Immolator of Sadistik Wrath sneer "Summon the fucking flames" before the music goes fucking nuts, and when it comes to Black/Thrash, what more could you really ask for?

Other related information on the site
Review: Forked Tongues (reviewed by Sargon the Terrible)

Click below for more reviews
Latest 0-9 A B C D E F G H I J K L M N O P Q R S T U V W X Y Z Various Books/Zines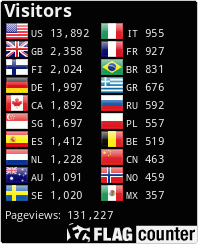 The Metal Crypt - Crushing Posers Since 1999
Copyright © 1999-2022, Michel Renaud / The Metal Crypt. All Rights Reserved.