Review: Donarhall - Helvegr
Helvegr

Label: Symbol of Domination
Year released: 2019
Duration: 47:01
Tracks: 8
Genre: Black Metal

Rating: 3.75/5

Review online: October 7, 2020
Reviewed by: Luxi Lahtinen

for:Helvegr



Rated

4

/5 (

80%

) (

4 Votes

)

Review

Eugen Kohl is a damn productive force in Metal. Outside of his work in Sinister Downfall, he has a litany of other projects such as Cinerous Rain, Death Carrier, Crypt Witch, and several more besides that. Dorhnhall is one of these projects, and arguably one of his most productive considering their first three albums were all released in 2017, and that's along with other albums from his other projects. That productivity wouldn't mean a whole lot if he were bad at it, but everything I've heard from him so far is depressive gold, and Helvegr is no different.

Like most of his projects, Dornhall sees Eugen (here under the pseudonym Gnev) handling everything by himself to create bleak and moody soundscapes in a way only he can. What's different here is that the music is entirely instrumental Atmospheric Black Metal, a somewhat uncommon approach that's not easy to pull off. That description might give you the idea that this is a dull and tedious release, but Gnev has always had a knack for painting blackened horizons and desolate plains with his compositional skills, and like all his other releases I've listened to, Helvegr takes me to those melancholic places from the comfort of my dark and cozy room the minute I put my headphones on. Give this album and all his other projects a listen and maybe he'll take you there too.

Click below for more reviews
Latest 0-9 A B C D E F G H I J K L M N O P Q R S T U V W X Y Z Various Books/Zines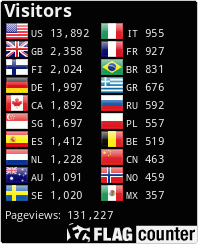 The Metal Crypt - Crushing Posers Since 1999
Copyright © 1999-2022, Michel Renaud / The Metal Crypt. All Rights Reserved.