Review: Black Crown - Caverns of Thantifaxath
Caverns of Thantifaxath

Label: Satanath Records
Year released: 2020
Duration: 37:38
Tracks: 9
Genre: Black Metal

Rating: 3.75/5

Review online: July 26, 2020
Reviewed by: Sargon the Terrible

for:Caverns of Thantifaxath



Rated

4

/5 (

80%

) (

6 Votes

)

Review

Russia's Satanath Records is where you go for all the most obscure, underground Black and Death Metal you could ever want, and Aleksey always manages to dig up some cool stuff along the way. Black Crown are a band from the USA who trade in aggressive, feral Black Metal with a touch of a more modern sound akin to bands like Belphegor or mid-period Behemoth. There's nothing new about this, it is just a cut above the other thousands of bands who clog up the scene. The riffs are better, the production is better, and the band smokes with a ferocious energy you can't fake.

Other related information on the site
Review: Caverns of Thantifaxath (reviewed by Luxi Lahtinen)

Click below for more reviews
Latest 0-9 A B C D E F G H I J K L M N O P Q R S T U V W X Y Z Various Books/Zines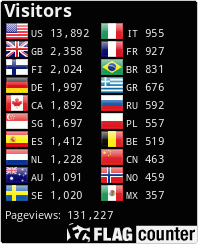 The Metal Crypt - Crushing Posers Since 1999
Copyright © 1999-2022, Michel Renaud / The Metal Crypt. All Rights Reserved.