Review: Barshasketh - Barshasketh
Barshasketh

Label: W.T.C. Productions
Year released: 2019
Duration: 54:22
Tracks: 8
Genre: Black Metal

Rating: 4/5

Review online: May 22, 2020
Reviewed by: Michel Renaud

for:Barshasketh


Review

These guys play somewhat refined black metal on this self-titled album, yet without sacrificing aggressiveness and a health dose of speed. It's not unlike what you would hear from speedy Scandinavian black metal, though they bank more on atmosphere than sheer speed for the most part. Similar stuff has been done in the genre: speedy, atmospheric, kind of mysterious when not a little haunting and with a melancholic vibe thrown in for seasoning, with the expected raspy, demonic vocals. At the end of the day what matters is whether the band nails it or not, and Barshasketh certainly do just that. The execution is top-notch, the melodies kind of addictive. It feels kind of monotone overall, but the album flows well and it's one of those albums that you can just enjoy repeated listens.

Click below for more reviews
Latest 0-9 A B C D E F G H I J K L M N O P Q R S T U V W X Y Z Various Books/Zines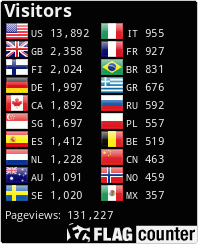 The Metal Crypt - Crushing Posers Since 1999
Copyright © 1999-2022, Michel Renaud / The Metal Crypt. All Rights Reserved.