Review: Blood Red Throne - Union of Flesh and Machine
Union of Flesh and Machine

Label: Candlelight Records
Year released: 2016
Duration: 45:58
Tracks: 11
Genre: Death Metal

Rating: 4.25/5

Review online: May 4, 2020
Reviewed by: Luxi Lahtinen

for:Union of Flesh and Machine


Review

Union of Flesh and Machine might sound like a long-lost Terminator sequel, but it's actually the eighth album from Norway's notoriously long-running Death Metal act Blood Red Throne. They've been making the same kind of muscular, riffy Death Metal in the vein of Cannibal Corpse and Torture Killer for over 20 years now, and at this point they just kind of sound like themselves while they do it. That's fine by me, as that means we just get an album filled with sharp, dynamic playing, intense velocity, and unforgiving heaviness ruled by stomping, crunchy riffs and Yngve's bestial grunted style, here mixed with some blackened snarls for good measure. Despite sticking with one sound for so long, they always seem to manage modernizing their sound and making it more complex and exciting with each album. Combine that with somehow pulling off a cover of Judas Priest's "Leather Rebel", and it should be very clear why this band is one of the most respectable bands in the genre at this point. This isn't quite as good as 2019's Fit to Kill, but it's damn close, and any fan of this band or of Death Metal in general can get this without worry.

Other related information on the site
Review: Blood Red Throne (reviewed by Sargon the Terrible)
Review: Fit to Kill (reviewed by Luxi Lahtinen)

Click below for more reviews
Latest 0-9 A B C D E F G H I J K L M N O P Q R S T U V W X Y Z Various Books/Zines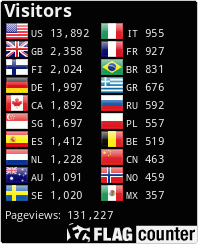 The Metal Crypt - Crushing Posers Since 1999
Copyright © 1999-2022, Michel Renaud / The Metal Crypt. All Rights Reserved.