Review: Burning Shadows - Beneath the Ruins
Beneath the Ruins

Label: Independent
Year released: 2019
Duration: 31:43
Tracks: 7
Genre: Heavy Metal

Rating: 3.25/5

Review online: April 4, 2020
Reviewed by: MetalMike

for:Beneath the Ruins


Review

Burning Shadows is a band that has been around a while, cranking out albums and EPs of epic, muscular metal for the last 20 years. I rather liked their second album, Gather, Darkness!, but hadn't heard anything from them until Beneath the Ruins, their fifth EP, showed up in my review queue. Not much has changed in the eight years since I've heard these guys and songs like "Blacken the Sky" and "The Shadow From the Steeple" feature pummeling riffs and vocals delivered with a snarling attitude. The songwriting style is the same, but I don't find anything on Beneath the Ruins overly engaging or memorable and it sounds almost like these songs have been hanging around since Gather, Darkness! was written in 2012. They are fine while on, but I don't feel any attachment to them once they are over. It feels like Burning Shadows has settled into a groove, one that they work well, but one that isn't helping them stand out from the crowd.

Other related information on the site
Review: Gather, Darkness! (reviewed by MetalMike)
Review: Gather, Darkness! (reviewed by Sargon the Terrible)

Click below for more reviews
Latest 0-9 A B C D E F G H I J K L M N O P Q R S T U V W X Y Z Various Books/Zines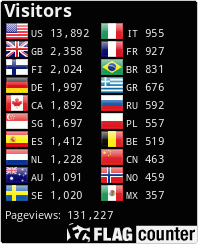 The Metal Crypt - Crushing Posers Since 1999
Copyright © 1999-2022, Michel Renaud / The Metal Crypt. All Rights Reserved.