Review: Baise Ma Hache - F.E.R.T
F.E.R.T

Label: Hammerbolt Productions
Year released: 2018
Duration: 51:08
Tracks: 8
Genre: Black Metal

Rating: 5/5

Review online: March 9, 2020
Reviewed by: Michel Renaud

for:F.E.R.T



Rated

5

/5 (

100%

) (

1 Vote

)

Review

This is probably one of the most powerful and disturbed albums I have in my collection. France's Baise Ma Hache pretty much overshadow everything they've done before with F.E.R.T. It's an amalgam of hate, despair, melancholy and brutality with potential for chaos that's strangely kept in check and delivered with majestic precision. The songs are sung in French but the delivery as is far as sounding like « the language of love » as possible; shouted, harsh, spiteful and desperate-sounding at times, just like the music. There are also some powerful spoken passages that make you stop and take notice. F.E.R.T is heavy, powerful and incredibly intense. One of those albums that you don't as much listen to as you experience it. This one is going to be hard to top.

Other related information on the site
Review: Vive la mort! (reviewed by Michel Renaud)

Click below for more reviews
Latest 0-9 A B C D E F G H I J K L M N O P Q R S T U V W X Y Z Various Books/Zines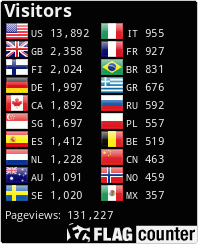 The Metal Crypt - Crushing Posers Since 1999
Copyright © 1999-2022, Michel Renaud / The Metal Crypt. All Rights Reserved.