Review: Berzerker Legion - Obliterate the Weak
Obliterate the Weak

Label: Listenable Records
Year released: 2020
Duration: 48:16
Tracks: 11
Genre: Death Metal

Rating: 4.5/5

Review online: December 18, 2019
Reviewed by: Luxi Lahtinen

for:Obliterate the Weak



Rated

4

/5 (

80%

) (

3 Votes

)

Review

Berzerker Legion are a Death Metal band from Sweden comprised of members from such luminary acts like Asphyx, Vader, and Hypocrisy. Unsurprisingly, they play their Death Metal like it was spewed from the bowels of the '90s, recalling past greats like Amon Amarth and (shockingly enough) Hypocrisy, albeit catchier and more inventive than that may imply. You'd expect such veterans to create a debut that fires on all cylinders, and you'd be entirely right.

Every song on here is an example of how Swedish Death Metal should be done: heavy, melodic, and as crushing as having a fucking mountain dropped on you. This is largely due to the sick guitar work, whose sound reminds me of Demigod's Slumber of Sullen Eyes, which when mixed with the melodic Swedish attack makes for a familiar yet distinct sound. Overall, this debut is an example of savage, melodic Death Metal euphoria at its finest that lives up to the legacy of each of its members. Get it without hesitation.

Other related information on the site
Review: Obliterate the Weak (reviewed by Sargon the Terrible)

Click below for more reviews
Latest 0-9 A B C D E F G H I J K L M N O P Q R S T U V W X Y Z Various Books/Zines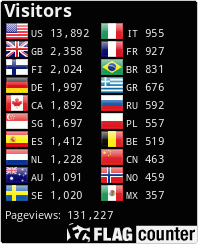 The Metal Crypt - Crushing Posers Since 1999
Copyright © 1999-2022, Michel Renaud / The Metal Crypt. All Rights Reserved.