Review: Batushka - Hospodi
Hospodi

Label: Metal Blade Records
Year released: 2019
Duration: 51:07
Tracks: 10
Genre: Black Metal

Rating: 3.75/5

Review online: November 14, 2019
Reviewed by: Michel Renaud

for:Hospodi



Rated

3.57

/5 (

71.43%

) (

7 Votes

)

Review

There's some controversy surrounding this band and, honestly, I couldn't be bothered to look into it. There's enough drama around me already. So this is one of the two bands that resulted from a split between two members. Moving on...

Hospodi is pretty decent melodic black metal, but don't let the "melodic" put you off: Most of the stuff here is still pretty heavy and there's a dark, depressing and melancholic atmosphere that glues the whole thing together. The vocalist alternates between deep, commandeering deep vocals and high-pitched harsh shrieks and the mix actually works very well everywhere it's used (the harsh vocals remind me a little bit of USBM band Ritual, especially some of the recent stuff). It's not super original and borrows a lot from some of the late '90s and early 2000s sounds, but the result is quite listenable and I've often found myself listening to it over and over without getting bored, so that's a good sign.

Click below for more reviews
Latest 0-9 A B C D E F G H I J K L M N O P Q R S T U V W X Y Z Various Books/Zines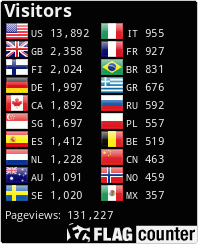 The Metal Crypt - Crushing Posers Since 1999
Copyright © 1999-2022, Michel Renaud / The Metal Crypt. All Rights Reserved.