Review: Chaos Realm - World Under Attack
World Under Attack

Label: Independent
Year released: 2019
Duration: 34:13
Tracks: 7
Genre: Death/Thrash

Rating: 3.5/5

Review online: July 3, 2019
Reviewed by: Luxi Lahtinen

for:World Under Attack



Rated

3.89

/5 (

77.78%

) (

9 Votes

)

Review

Greece's Chaos Realm formed in 2015, but their dedication to thrashy Melodic Death Metal on this album takes me back to the mid-90s when that style was picking up steam. The closest comparison I can make to their style is the early demos of Eternal Tears of Sorrow if they had a kick of thrash in them. Songs like "The Realm of Chaos" and "Black Days" give us some quality death/thrash that's all about simple, driving riffs while album intro "1066-Battle of Hastings" and "Total Wars" meld that with a melancholic melodic sensibility similar to what E.T.o.S. did in their heyday.

These guys may never become a leading force of the Greek Metal scene, but they do know what it takes to create some fine Melodic Death/Thrash. Worth a look.

Click below for more reviews
Latest 0-9 A B C D E F G H I J K L M N O P Q R S T U V W X Y Z Various Books/Zines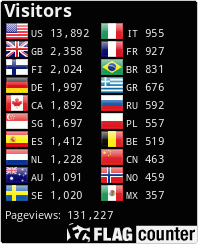 The Metal Crypt - Crushing Posers Since 1999
Copyright © 1999-2022, Michel Renaud / The Metal Crypt. All Rights Reserved.