Review: Neuronspoiler - Second Sight
Second Sight

Label: Dissonance Productions
Year released: 2018
Duration: 40:07
Tracks: 8
Genre: Heavy Metal

Rating: 4.25/5

Review online: June 21, 2019
Reviewed by: Michel Renaud

for:Second Sight



Rated

4.3

/5 (

86%

) (

10 Votes

)

Review

Every time I come across this album, I think, "weird band name". Second Sight is a nice surprise as it unveils a very '80s style of melodic heavy metal with a hint of a modern vibe, with a few rock and '70s bits thrown in here and there for seasoning. The band's sound is very accessible yet rocking and sharp enough and is bound to appeal to both heavy metallers and people into rock and hard rock alike. The vocals melodies are memorable as hell and to me are the highlight of the album, though that doesn't take anything away from the music which is top-notch—nothing groundbreaking, just well done—all for good results. It's kind of hard not to press play again once Second Sight is over.

Other related information on the site
Review: No One's Safe (reviewed by MetalMike)

Click below for more reviews
Latest 0-9 A B C D E F G H I J K L M N O P Q R S T U V W X Y Z Various Books/Zines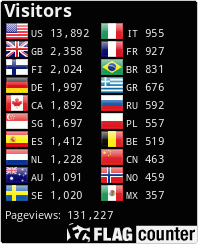 The Metal Crypt - Crushing Posers Since 1999
Copyright © 1999-2022, Michel Renaud / The Metal Crypt. All Rights Reserved.