Review: Booze Control - Forgotten Lands
Forgotten Lands

Label: Gates of Hell Records
Year released: 2019
Duration: 46:48
Tracks: 10
Genre: Heavy Metal

Rating: 4.25/5

Review online: June 4, 2019
Reviewed by: MetalMike

for:Forgotten Lands



Rated

3.83

/5 (

76.67%

) (

6 Votes

)

Review

I was not aware of Germany's Booze Control before hearing Forgotten Lands and was surprised to see it is their fourth full-length album. Forget the silly name, this band plays some kick-ass traditional heavy metal that reaches back to NWOBHM bands like Weapon and US groups like Omen for their resounding riff work and lyrics that don't settle for run-of-the-mill topics. Forgotten Lands has nothing even resembling filler, just riff after riff that beg you to break out the air guitar. The singer has a high-pitched voice and uses echo to help fill out his somewhat limited range and he ends up suiting the music quite well. I think Forgotten Lands gets better as it progresses so after starting with solid tracks like "Attack of the Axemen" and "Of the Deep" we then get the rambunctious "Slaying Mantis" with its singalong chorus and brisk pace, the slow burn of "Doom of Sargoth" and the epic closer "Cydonian Sands." Booze Control are so much better than their name implies, and I strongly suggest grabbing Forgotten Lands, especially if you long for the pre-genre metal of the early '80s.

Click below for more reviews
Latest 0-9 A B C D E F G H I J K L M N O P Q R S T U V W X Y Z Various Books/Zines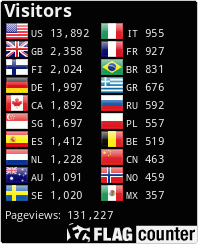 The Metal Crypt - Crushing Posers Since 1999
Copyright © 1999-2022, Michel Renaud / The Metal Crypt. All Rights Reserved.