Review: Blutfeld - Kingdom of Mine
Kingdom of Mine

Label: Independent
Year released: 2019
Duration: 20:26
Tracks: 6
Genre: Death Metal

Rating: 3/5

Review online: May 20, 2019
Reviewed by: MetalMike

for:Kingdom of Mine



Rated

3.5

/5 (

70%

) (

4 Votes

)

Review

Blutfeld's Kingdom of Mine may be the first "epic" death metal release I've reviewed. It opens with "Fanfare", a song that reminds me of the "London Bridge" melody that opens Helloween's Walls of Jericho with its artificial-sounding synthesizers and feels at odds with the opening cut, "Natural Born Leader," with its harsh vocals and pounding drums. "New Dawn" slows things down quite a bit to the point where it starts to drag more than I would like. "Ritual" is another keyboardy instrumental meant to evoke a bleak battlefield just prior to the start of a conflict and it would be pretty effective if it were shorter and the keyboards masquerading as fifes and whatnot were more convincing. "Victory of Defeat" ramps things up again with kick-ass guitars that pitch back and forth between near-tremolo picking and thrash riffing. We're back to the plodding pace and unconvincing keys on the title track that closes out Kingdom of Mine.

Blutfeld has some good ideas and a death metal version of Summoning or Caladan Brood could be cool but Kingdom of Mine never reaches the epic proportions of those bands. The EP is too uneven and hopefully the band will take the good things and expand on them for the next outing.

Click below for more reviews
Latest 0-9 A B C D E F G H I J K L M N O P Q R S T U V W X Y Z Various Books/Zines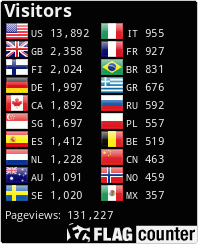 The Metal Crypt - Crushing Posers Since 1999
Copyright © 1999-2022, Michel Renaud / The Metal Crypt. All Rights Reserved.