Review: Critical Defiance - Misconception
Misconception

Label: Unspeakable Axe Records
Year released: 2019
Duration: 39:31
Tracks: 8
Genre: Thrash Metal

Rating: 4.25/5

Review online: April 23, 2019
Reviewed by: MetalMike

for:Misconception



Rated

4.2

/5 (

84%

) (

5 Votes

)

Review

Welcome back to 1986-87 when thrash metal was still all about speed and aggression and the idea of grooves or breakdowns had yet to infiltrate the genre. Chile's Critical Defiance beat the piss out of their instruments throughout their debut, Misconception. The guitars sound sharp and crushing, the vocals are an angry, proto-death growl and the drums are mercilessly beaten to a pulp. The songs aren't all that original but it matters little when you factor in the band's exuberance and dedication to getting the sound right as well as writing good songs. This is an album sure to please anyone that holds Reign in Blood, The Legacy and Bonded by Blood in high esteem. Excuse me while I start a mosh pit in my living room.

Other related information on the site
Review: No Life Forms (reviewed by Michel Renaud)
Interview with bassist Ignacio Arévalo on August 12, 2019 (Interviewed by Luxi Lahtinen)

Click below for more reviews
Latest 0-9 A B C D E F G H I J K L M N O P Q R S T U V W X Y Z Various Books/Zines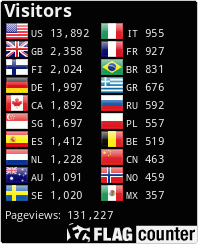 The Metal Crypt - Crushing Posers Since 1999
Copyright © 1999-2022, Michel Renaud / The Metal Crypt. All Rights Reserved.