Review: Black Magic - Wizard's Spell
Wizard's Spell

Label: Dark Essence Records
Year released: 2019
Originally released in: 2014
Duration: 33:10
Tracks: 9
Genre: Heavy Metal

Rating: 4.25/5

Review online: April 7, 2019
Reviewed by: Michel Renaud

for:Wizard's Spell



Rated

4.5

/5 (

90%

) (

10 Votes

)

Review

I've been stalling on reviewing this for several days now because (1) I didn't want to stop listening to it and (2) it's hard to describe this without writing a novel. I don't like reading nor writing long reviews, so let's try to keep this short.

Norway's Black Magic apparently started as a black/thrash outfit and eventually morphed into heavy/speed metal. I'm not familiar with what came before this, but Wizard's Spell certainly is a great slab in the genre. This is very old school stuff with great soaring vocals that invite you to sing along. It's a powerful, melodic and catchy style that I just love. The music is a very cool blend of 70s and early 80s heavy metal, with anything from early Black Sabbath to early-80s Iron Maiden ("Thunder" sounds like an homage to Maiden). You get everything from darkish, doomy and haunting all the way to very catchy, uplifting "fist-in-the-air" songs. What the songs all have in common is a little mysterious vibe that I just can't describe, so I guess you'll just have to check this out and hear for yourself. It will be time well spent.

Click below for more reviews
Latest 0-9 A B C D E F G H I J K L M N O P Q R S T U V W X Y Z Various Books/Zines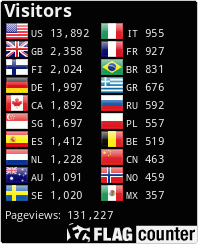 The Metal Crypt - Crushing Posers Since 1999
Copyright © 1999-2022, Michel Renaud / The Metal Crypt. All Rights Reserved.