Review: Blood Curse - Sorceress
Sorceress

Label: Independent
Year released: 2018
Duration: 34L56
Tracks: 8
Genre: Heavy Metal

Rating: 3.75/5

Review online: November 27, 2018
Reviewed by: MetalMike

for:Sorceress



Rated

4

/5 (

80%

) (

6 Votes

)

Review

Blood Curse is a relatively new band from the US that plays music with a strong NWOBHM vibe. Husband and wife team Aaron (vocals/guitars) and Olivia (drums) Franks may be young but they clearly have old metal souls and their debut album Sorceress overflows with the same energetic and melodic songs that permeated the early days of the 1980s. The songwriting is a little uneven with some great riffs on tracks like "Sorceress" and "Her Spell" while others are a little baggy ("Conqueror Worm") but you can't help but get caught up by the vigorous solos and spirited drumming. The vocals are passable but that's in line with early 80s performers like Paul Di'Anno and Kevin Heybourne when you didn't have to necessarily be a trained singer to front a band. Overall, Sorceress is a fun slab of authentic-sounding NWOBHM goodness which will please fans of albums like Angel Witch, Iron Maiden, Lightning to the Nations, etc. Blood Curse is a band to put squarely on your radar.

Other related information on the site
Interview with vocalist/guitarist Aaron Franks on December 25, 2018 (Interviewed by MetalMike)

Click below for more reviews
Latest 0-9 A B C D E F G H I J K L M N O P Q R S T U V W X Y Z Various Books/Zines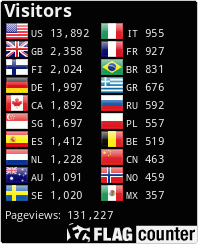 The Metal Crypt - Crushing Posers Since 1999
Copyright © 1999-2022, Michel Renaud / The Metal Crypt. All Rights Reserved.