Review: Brutallian - Reason for Violence
Reason for Violence

Label: Independent
Year released: 2018
Duration: 50:14
Tracks: 11
Genre: Thrash Metal

Rating: 3.75/5

Review online: October 18, 2018
Reviewed by: Bruno Medeiros

for:Reason for Violence



Rated

1.7

/5 (

34%

) (

20 Votes

)

Review

Brazil's Thrash Metal scene has always been reason for us caipirinha drinkers to be proud. Being a continental country, we always have a shitload of bands coming out of every corner, and Northeast's region Brutallian continues our legacy of exporting quality Metal to the world. Reason for Violence is the second full-length effort by these dudes and shows the group reaching top form in terms of songwriting, maturity and sheer savagery. Sometimes reminding of Bruce Hall-era Agent Steel with a pinch of the European Thrash vein, songs like "Fear Inside Rage Outside", "Cast In Iron" and "Rear Naked Choke" will blast through your speakers with a lot of power and attitude.

Pablo Barros' vocal style is a cool mix between Alexander Koch (Powergod) and Bruce Hall, and the guitar work is crunchy and heavier than the average South American Thrash pattern, sometimes sounding like a Traditional Metal album on steroids. If you're looking for a virile, no-frills effort with a lot of bang, Brutallian will give you a healthy dose of it with a South American flavor. It's not as brutal as the band and album names suggest, but it's more than enough to scare that country music-loving neighbor of yours.

Click below for more reviews
Latest 0-9 A B C D E F G H I J K L M N O P Q R S T U V W X Y Z Various Books/Zines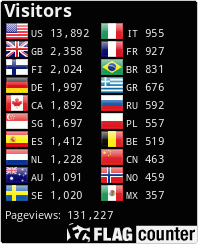 The Metal Crypt - Crushing Posers Since 1999
Copyright © 1999-2022, Michel Renaud / The Metal Crypt. All Rights Reserved.