Review: Blasphemy - Blood upon the Soundspace
Blood upon the Soundspace

Label: Nuclear War Now! Productions
Year released: 2018
Duration: 13:26
Tracks: 5
Genre: Black/Thrash

Review online: October 16, 2018
Reviewed by: Michel Renaud

for:Blood upon the Soundspace



Rated

4

/5 (

80%

) (

5 Votes

)

Review

When I put on some Blasphemy, I expect some insane, chaotic, sometimes barely listenable black/death metal, but I wasn't ready for this one. This is the first official release of a 1989 open-air mic recording at their rehearsal space, with a very limited number of tape copies having been distributed to a few people.

Well, that explains why it doesn't sound so good. Man. The first track sounds like half-static and I wouldn't even call it listenable. Fortunately, the other four songs sound better, but beware: This is probably Blasphemy at their rawest—as if they weren't raw enough on their studio albums already. It's absolutely unpolished, pretty damn noisy, and the sound just isn't all that great (this was taken from a tape made in 1989, after all...) I guess this is what they might sound like if you saw them in a bar with so-so sound quality. I can't give this a rating because it's too fucked up, and I can only recommend this to die-hard fans of the bands. If you want to check out Blasphemy for the first time, this is really not the place to start!

Other related information on the site
Review: Blood Upon the Altar (reviewed by Michel Renaud)
Review: Fallen Angel of Doom (reviewed by MetalMike)

Click below for more reviews
Latest 0-9 A B C D E F G H I J K L M N O P Q R S T U V W X Y Z Various Books/Zines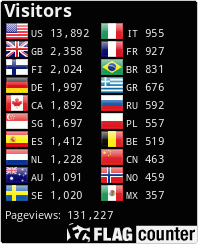 The Metal Crypt - Crushing Posers Since 1999
Copyright © 1999-2022, Michel Renaud / The Metal Crypt. All Rights Reserved.