Review: Cauldron - New Gods
New Gods

Label: The End Records
Year released: 2018
Duration: 40:58
Tracks: 9
Genre: Heavy Metal

Rating: 3/5

Review online: August 27, 2018
Reviewed by: Michel Renaud

for:New Gods



Rated

3.09

/5 (

61.82%

) (

11 Votes

)

Review

It's been a very long time since I last heard something from Cauldron and I was expecting something heavier, more "metal" than what they offer on New Gods. This is basically a decent, very melodic, AOR-ish heavy metal album that's quite catchy in an '80s hard rock kind of way, but somewhat lacking in metal, if that's what you're looking for—and expecting—from Cauldron. The basic ingredients that made the band's name are still there—the distinctive vocals, the very good musicianship and the catchy melodies. But they've gone a bit soft on us. "Together as None" sound like it's right out of mid-to-late 80s glam like Poison: It's not a bad song, but, you know, it's glammy (which also means the damn thing is stuck in my head). I was expecting more razor-sharp riffage from these guys. It's not a bad album, but it's pretty soft. Now you know what to expect.

Other related information on the site
Review: Chained to the Nite (reviewed by Adam Kohrman)
Review: Into the Cauldron (reviewed by Michel Renaud)
Review: New Gods (reviewed by MetalMike)

Click below for more reviews
Latest 0-9 A B C D E F G H I J K L M N O P Q R S T U V W X Y Z Various Books/Zines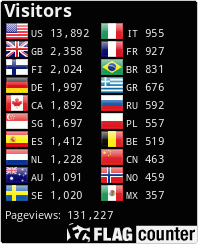 The Metal Crypt - Crushing Posers Since 1999
Copyright © 1999-2022, Michel Renaud / The Metal Crypt. All Rights Reserved.