Review: Belphegor - Totenritual
Totenritual

Label: Nuclear Blast Records
Year released: 2017
Duration: 41:48
Tracks: 9
Genre: Black/Death

Rating: 3.5/5

Review online: May 24, 2018
Reviewed by: Michel Renaud

for:Totenritual



Rated

3.6

/5 (

72%

) (

10 Votes

)

Review

Belphegor is always welcome here even though their output is kind of variable. Totenritual is a mix of really good and really average blackened death metal. Long story short, some of it is kind of monotonous and unoriginal, while some of it is just damn good black/death. Where they are consistent is in their trademark tight playing. There's order in the chaos here and this is not one of those bands whose music sounds like a mess (not that there's anything wrong with that...) There are no surprises here if you've heard Belphegor before: fast, heavy (sometimes punishingly so) songs that sometimes slow down to a crawl into doomish territory, with a good dose of dark, haunting melodies that ensure you don't lose interest in the musical onslaught. So, even though a few bits here and there sound kind of played safe and by the book, overall the album has enough good material to make it worth quite a few listens.

Other related information on the site
Review: Bondage Goat Zombie (reviewed by Sargon the Terrible)
Review: Goatreich - Fleshcult (reviewed by Chaossphere)
Review: Lucifer Incestus (reviewed by Sargon the Terrible)
Review: Pestapokalypse VI (reviewed by Sargon the Terrible)
Review: The Devils (reviewed by Michel Renaud)
Interview with Belphegor on March 18, 2003 (Interviewed by Barbara Williams (Crowley))

Click below for more reviews
Latest 0-9 A B C D E F G H I J K L M N O P Q R S T U V W X Y Z Various Books/Zines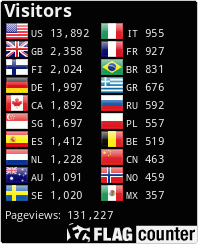 The Metal Crypt - Crushing Posers Since 1999
Copyright © 1999-2022, Michel Renaud / The Metal Crypt. All Rights Reserved.