Review: Coven (Japan) - The Advent
The Advent

Label: Svart Records
Year released: 2017
Duration: 24:18
Tracks: 4
Genre: Heavy Metal

Rating: 2.5/5

Review online: January 20, 2018
Reviewed by: MetalMike

for:The Advent



Rated

3.78

/5 (

75.56%

) (

9 Votes

)

Review

Coven is a Japanese act that plays 80s-style heavy metal featuring a nicely authentic guitar tone and rambunctious lead work. With lyrics sung in Japanese on top of the music, the comparisons to Loudness are inevitable and more than a little accurate. The big difference is Coven's singer is terrible. He's got a depthless voice and he sings flatter than a pancake more often than not. Fix the singing and Coven might be on to something. Until then, there is not much reason to seek out this EP when you can go back and spin The Law of the Devil's Land or Disillusion just as easily.

Other related information on the site
Review: The Advent (reviewed by Michel Renaud)

Click below for more reviews
Latest 0-9 A B C D E F G H I J K L M N O P Q R S T U V W X Y Z Various Books/Zines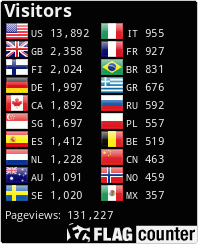 The Metal Crypt - Crushing Posers Since 1999
Copyright © 1999-2022, Michel Renaud / The Metal Crypt. All Rights Reserved.