Review: Bastard - Hades Command
Hades Command

Label: Pissfork Anticulture
Year released: 2015
Duration: 34:40
Tracks: 10
Genre: Black/Thrash

Rating: 3.75/5

Review online: December 17, 2017
Reviewed by: Edward T. Head

for:Hades Command



Rated

3.25

/5 (

65%

) (

4 Votes

)

Review

Bastard are Midwest USA's answer to Swedish luminaries, Nifelheim. Coming from St. Louis, Missouri, Bastard hail the Dark Lord with a blackened blast of riff-tastic thrash and just a hint of a punk attitude. Hades Command, the band's debut full-length, is as fun as it is vicious, with a somewhat dirty but powerful (in other words, perfect) mix.

I love finding bands from my home state, and since we're located in the middle of the most uninteresting part of the country, those discoveries are few and far between. That said, Hades Command gives us Midwesterners something pretty killer to hang our hat on.

Click below for more reviews
Latest 0-9 A B C D E F G H I J K L M N O P Q R S T U V W X Y Z Various Books/Zines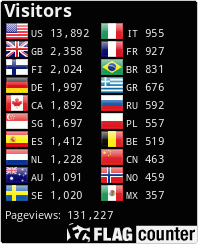 The Metal Crypt - Crushing Posers Since 1999
Copyright © 1999-2022, Michel Renaud / The Metal Crypt. All Rights Reserved.