Review: Blazing Rust - Armed to Exist
Armed to Exist

Label: Pure Steel Records
Year released: 2017
Duration: 48:26
Tracks: 9
Genre: Heavy Metal

Rating: 3.75/5

Review online: November 28, 2017
Reviewed by: MetalMike

for:Armed to Exist



Rated

4.27

/5 (

85.45%

) (

11 Votes

)

Review

Blazing Rust is a Russian band doing a respectable job of emulating early US Power Metal on their debut album, Armed to Exist. Strong vocals, twin guitars and chugging riffs flow freely through tracks like "Shimmering Dawn", "Time of the Brave" and "Under the Spell." Blazing Rust mixes up the tempo on tracks like "Witch" when they go from an almost Doom pace to stomping on the gas in time for the Maiden-esque twin leads. The lyrics aren't great but that's probably a language issue and should improve over time. Malice is the band that sprang to mind most often when the album was on though there's a fair amount of Iron Maiden and Judas Priest in Blazing Rust's take on traditional Heavy Metal. Armed to Exist doesn't break new ground but it is definitely a fun listen.

Other related information on the site
Review: Line of Danger (reviewed by MetalMike)
Review: Line of Danger (reviewed by Michel Renaud)

Click below for more reviews
Latest 0-9 A B C D E F G H I J K L M N O P Q R S T U V W X Y Z Various Books/Zines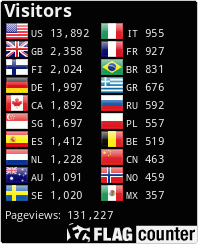 The Metal Crypt - Crushing Posers Since 1999
Copyright © 1999-2022, Michel Renaud / The Metal Crypt. All Rights Reserved.