Review: Battle Dagorath - II - Frozen Light of Eternal Darkness
II - Frozen Light of Eternal Darkness

Label: Avantgarde Music
Year released: 2017
Duration: 1:19:14
Tracks: 8
Genre: Black Metal

Rating: 4.5/5

Review online: October 23, 2017
Reviewed by: Sargon the Terrible

for:II - Frozen Light of Eternal Darkness



Rated

4

/5 (

80%

) (

6 Votes

)

Review

I was a fan of Battle Dagorath's 2013 opus Cursed Storm of Ages, but then they put out another one that I missed, so I was pleased to get this one. This is more of the epic, sprawling Black Metal that is pretty much what this band is about – which I expected. What I didn't expect is how good this is, and what a leap over their old works it represents. First of all, this is ruthlessly heavy, with a big sound and an intense, deep recording job. This is a big, long album with a lot of space, and it doesn't rush around, but takes time to build its atmosphere to good effect. By the time you get to the 20-minute mid-album monster "Cast Their Ashes to the North Wind", you are enveloped in a world of frozen death and brooding antiquity, and you don't want it to end. Powerful, affecting stuff.

Other related information on the site
Review: Abyss Horizons (reviewed by Mjölnir)
Review: Cursed Storm of Ages (reviewed by Sargon the Terrible)
Review: Eternal Throne (reviewed by Lars Christiansen)

Click below for more reviews
Latest 0-9 A B C D E F G H I J K L M N O P Q R S T U V W X Y Z Various Books/Zines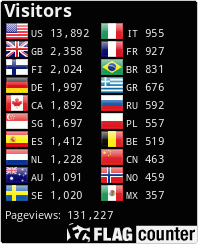 The Metal Crypt - Crushing Posers Since 1999
Copyright © 1999-2022, Michel Renaud / The Metal Crypt. All Rights Reserved.