Interview with vocalist/bassist Arwo Männikkö
Interview conducted by Luxi Lahtinen
Date online: March 23, 2022



What kind of associations could you make from the words Floridian Hippies? Perhaps hot summers, even hotter girls, bell-bottoms, motorbikes, drug-infested life, etc.? All that and more, but these noisy hippies come from way up in the north of Europe, Finland, playing the kind of deathgrind that was hyped in the late eighties/early nineties when Carcass, Impetigo, Napalm Death, Xysma, Disgrace (Fin), etc. were spewing blood-gurgling sounds out of the sewers. Floridian Hippies follow the same formula to a tee, not
pretending to be anything else, simply worshipping the heritage that the trendsetters left behind some 30+ years ago.
So far these purveyors of grinding noise have recorded one demo in 2021 and one EP in 2022, both of which have gained attention amongst the deathgrind fans worldwide.
We decided to learn more about this hippy bunch by asking the band's head honcho Arwo Männikkö a few questions and he kindly shed some light on the band and what they might be up to in the coming months...
First off, how's life? Full of stress and pain or joy and happiness?
Arwo: Hi Luxi! Very happy to be doing this interview! Doing quite well myself.
WHO ARE FLORIDIAN HIPPIES?
As for a group named Floridian Hippies, which is a funny and cute name for a metal band, would you shed some light on how things got started?
Arwo: Well, let's get the band name cleared up first! It's a light reference/tribute to an old Finnish grindcore band called Jungle Yuppies. They only made two songs and it's not particularly great, but the energy and lightheartedness mixed with the heaviness of deathgrind just inspired us. The origins of Floridian Hippies came from me and Atte talking online a shit ton. We were both into death metal and that's basically how it was born. At first it was strictly done over the net (Atte did the drums and then I improvised riffs over them). It didn't take long for us to start actually meeting up to rehearse.
Was it clear from the beginning that you wanted to recapture the same vibe and feeling that legends like Xysma, Disgrace, Impetigo, etc., created back in the day?
Arwo: Absolutely! The vibe and energy those bands conjured up is totally incredible!
The first outing that you, Phil "Clean" Sandoval and Joseph "Joy" Love put out was a very DIY-sounding 11-track instrumental demo in August 2021. Was your primary plan to get the band's name out there with it?
Arwo: The plan wasn't even to put our name out there when we did it. We just felt like recording something for our own pleasure since back then it was still a non-serious band.
KEEPING IT NOT-SO-SERIOUS
You guys seem to have a tongue-in-cheek streak if we go by some of your song titles like "What Tends to Happen When Two Individuals Disagree (hey, the song's name sounds like the Antti "I-Always-Keep-My-Song-Titles-Short" Boman syndrome)" and "The Time I Met John Lennon", so a good dose of humor is a big part of the band, right?
Arwo: Yeah, we like to keep it light-hearted in this band. We're jolly blokes so titles like that just come naturally.
There's a song titled "On a Van trip in California '67" on this demo which sounds like your own modest tribute to Repulse's (pre-Xysma) 1988 demo, On a Cartrip in Sweden, if I am not mistaken...?
Arwo: Oh yeah, that's most likely where we got the idea. We both worship Xysma so a few tributes and references are mandatory.
Finnish hardcore/punk music also seems to have a soft spot within the band. How did you end up choosing to record Finnish hardcore/punk legends Tampere SS' song "Sotaa!"? Was this song something that you have always been keen on listening to over the years, even on a regular basis?
Arwo: It's just a song that we liked. It's fast and straight to the point. We thought it would fit nicely at the end
of the demo, and it does. All our covers are very spontaneously made and not deeply thought out.
FUEL INJECTED
2022 saw a new, repulsive and filthy collection of songs from you guys in the form of a 5-track EP titled Fuel Injected. This time, it also had your corpse-reeking vocals and overall this EP was a more refined but still fittingly slime-dripping recording. According to the credits, it was recorded entirely at your home, which obviously provided you a lot of freedom, time, and money to do things your own way. Do you see this perhaps as the prime working method for F.H. in the future?
Arwo: It's not a work method I enjoy. I enjoy there being a deadline. When working at home, it is very easy to lose inspiration and start procrastinating. I don't think any more F.H. releases will be made using this specific method.
The songs on Fuel Injected continue paying tribute to the early sounds of some household Grindcore names (Xysma, Carcass, Disgrace, etc.). Will your focus continue to be on those early times when many releases had that rough and crispy sound without anything polished or fancy-sounding added?
Arwo: Yup! As much as I enjoy clear and well-produced music, there's just something special about that old school death metal demo sound. We'll aim to sound even grimier and crushing on future songs.
How has the response been from fans so far for the demo and EP?
Arwo: The reception the EP received has been totally amazing. Just a few days after the release we got a bunch of kind messages and some very intriguing messages from labels, which you'll find about soon.
At the moment, the Fuel... EP is only available digitally. Are there plans to get it out as physical versions (cassette, 7-inch vinyl, and CD) at some point?
Arwo: The CD release is being worked on as we speak. We want to get it on cassette and clothing very soon.
WHAT'S IN STORE FOR THE FUTURE?
What are your future plans as far as new music is concerned? Are you planning to release another EP, or will your main focus be on a full-length album next?
Arwo: The next release will most likely be a split or two. I also want to dabble in making a live album. A full-length is not in the plans as of this moment. We don't want to rush it.
Videos have always been an important part of band promotion through the years. Do you have any plans to get at least one done, either a lyric or real band video, in the coming months or so?
Arwo: I've dabbled with various music video concepts in my mind but nothing more. It's definitely something I want to do since our imagery and themes would allow it to be very unique. And yeah, expect lyric videos... when I start writing down lyrics. ;)
As the band consists of you on vocal, bass, and guitar and Atte Ruuska on drums, do you think you may recruit one more member for the lineup for possible future live shows? Are you keen on playing live someday?
Arwo: I have a huge need to start playing this music live on stage to all the death metal maniacs! For local gigs, I want to try and do it with just two of us, but if we get invited to, let's say, The Netherlands or Denmark or some big fest, we'll get a live musician bassist to play with us.
If things are meant to include live shows in the coming months, do you believe Floridian Hippies will invade clubs and festivals around the globe someday?
Arwo: Watching other young death metal bands go overseas to play is utterly inspiring. That is one of my dreams.
How would you summarize the band's short journey in the world of extreme music so far? Have you found it so rewarding that it's been a big motivator for you to keep the band steadily on its four wheels, allowing you to brainstorm freely with many different ideas for the band's future comings and goings?
Arwo: Doing this band right now is just very fun and people's continued support is the biggest motivator. At the time
of the release of the EP, I had a lot of anxiety about getting all of the mastering and releasing done just right.
WE DON'T FUCK AROUND
If you had to describe the sound of Floridian Hippies to those people who haven't yet discovered the band, how would you do that?
Arwo: HEAVY! SOMETIMES FAST! SOMETIMES SLOW! AUTHENTIC! WE DON'T FUCK AROUND! IF YOU LIKE DEATH METAL, YOU'LL PROBABLY LIKE US!
What are the most important Finnish extreme metal albums to you personally and would you tell us why they have such status on this list?
Arwo: Both of us say Yeah by Xysma. It's not their best album, in my opinion, but it is the album that totally enchanted me into the world of Finnish death metal. Totally unique to this day. No one can copy it.
OK, I believe I got everything covered that I had in mind for this conversation. I sincerely thank you for your time for answering my questions and wish you the best with all your future endeavors. Now you are entitled to the closing comments, so be my guest...
Arwo: Thank you again for this interview and well thought out questions! And thank you to everyone who has bought the EP on Bandcamp or just said nice things about the band. Keep us on your radar you maniacs!
Other information about Floridian Hippies on this site
Review: Fuel Injected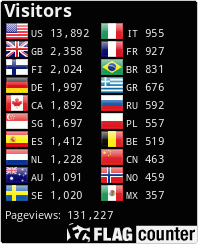 The Metal Crypt - Crushing Posers Since 1999
Copyright © 1999-2022, Michel Renaud / The Metal Crypt. All Rights Reserved.