Jeff Hanneman Tribute
Tribute to Jeff Hanneman (1964-2013)
All interviews conducted by Luxi Lahtinen
Date online: June 8, 2013



Top picture of Jeff taken by Luxi Lahtinen on November 12th 2006
May 2nd, 2013, is a day the worldwide Metal community will always remember, not for the split-up of Metallica or Ozzy finding comfort and faith in Jesus Christ after being the Prince of Darkness for decades.
On that day Slayer guitarist Jeff Hanneman (born January 31st, 1964) passed away due to liver failure. Without speculating on what caused his death, one thing is certain; the Heavy Metal world lost one of the greatest guitar players and songwriters ever. Jeff Hanneman was responsible for many classic Slayer songs from "Die by the Sword" to "Postmortem" to the phenomenal "Angel of Death." Without him and his unique songwriting style, the classic Slayer sound of Show No Mercy, Hell Awaits, Reign in Blood and so on may never have existed. Many have said that he was "Mr. Slayer" himself and without whom some of the most well-known Slayer songs would never have seen the light of day.
As Metal lovers all around the world mourn the loss of Jeff Hanneman, undoubtedly sharing their memories about him with each other, we, the staff of The Metal Crypt, also wanted to remember Jeff through the recollections and comments of many musicians, both young and old, about how they were influenced by Jeff's music, some even getting an opportunity to meet him in real life. Some tell of the way Jeff inspired them to grab their guitars and become musicians themselves, others how they wanted to learn something from him, as far as becoming better musicians or songwriters.
The staff of The Metal Crypt sends their sincere condolences to Jeff's family, relatives, friends and, first and foremost, to the remaining original Slayer members; Tom Araya, Kerry
King and Dave Lombardo. Rest in peace, Jeff, you will be never forgotten.
Luxi: When was the first time you heard and/or saw Slayer, and what kind of impact did their music and/or live performance have on you?
Danny Lilker (NUCLEAR ASSAULT, BRUTAL TRUTH): I first heard Slayer when I heard the track "Aggressive Perfector" on Metal Blade's Metal Massacre comp (I forgot which edition it was). Even though you could tell that they were still getting up to speed (literally) at that time, the sheer ferocious nature of the riffs and vocals set a tone that's been often imitated, but never matched.
Chris Reifert (AUTOPSY, ex-DEATH): The first time I saw Slayer was in 1984 at the infamous Ruthie's Inn. It was with Exodus, Possessed and Blizzard. I'm pretty sure it was $5 to get in. The show was insane...what a line-up, huh? Slayer slayed, of course, and definitely made a serious impact. I also remember hearing Show No Mercy the first time after it came out and thinking all of a sudden Metallica didn't seem so heavy any more. It was crushing and had a real sense of menace and evil about it. I was hooked!
Pat O'Brien (CANNIBAL CORPSE): He didn't really influence me. I was already playing when I first heard Slayer. But he did write some of the best Thrash riffs and songs to this day. I wasn't one of the first buyers of Slayer. I was into older stuff like Black Sabbath. I was, however, familiar with Hell Awaits and Show No Mercy but, Reign in Blood is what got me hooked and then I saw them at Bogart's in Cincinnati. And it was a kick ass show.
Jeff Tandy (BIRTH A.D.): I heard Slayer in mid-1988, right when South of Heaven was released. I was 12 years old and their name was already ubiquitous, especially in San Antonio, Texas, where I grew up. I actually heard South... and Reign in Blood in the same interval, which I think gave me a global impression of what Slayer was about. It was immediately clear to me that this was apex music. It was so fervent, so violent, and the effect of hearing it was like having your endocrine system hijacked. This was the sound I had been looking for all my life, my personal Holy Grail.
Since I was a bit younger, I didn't get to see Slayer live until the Clash of the Titans tour in San Antonio, May 18, 1991. This was the tour where the headliner rotated every night, so Slayer followed right after Alice in Chains. It was about 6pm in an open-air coliseum, 98F outside (that's 37C for the rest of the world), and most of the capacity crowd had been baking their brains in the sun for about three hours already. Back then, venues didn't do things like spray water into the audience to prevent heat exhaustion.
When Slayer hit the stage, the whole show became like one of those CIA experiments where they test the correlation between extreme temperatures and levels of violence. People were going insane, and not necessarily in a fun way. There were brutal fights with guys getting their teeth punched out. One kid with a plaster wrist cast used it to brain some other guy who was clearly freaking out on meth. The pit was huge, and the crush up front (where I was) was unbelievable. I thought my ribs were surely going to break, especially when Tom stepped out past the PA system during one song and was headbanging over the crowd. The whole audience surged his direction, and we were all sardines at that point. Kids were fainting and falling in between us, and we had to hoist them up and pass them over the barricades. I finally felt like I was going to pass out as well, so in desperation I got someone to give me a boost and I crowd-surfed away from the stage to a spot with a little more room to breathe.
It was somewhat scary, because that show was just as lunatic as I had always heard, and it was precisely why my mother initially forbade me from going to Metal shows. But at the same time it was a revelation, because I had passed over into a different world. Every new experience has an element of fear, but it quickly gives way to excitement, exhilaration, and a desire for more. If nothing else, that first time seeing Slayer demonstrated to me the sheer power of their music. It was weaponized, diabolical, and potentially deadly. I walked away as a lifelong devotee.
Rob Urbinati (SACRIFICE): Our late manager, Ray "Black Metal" Wallace, called me one afternoon. We had been trying to get a rare import copy of
the newly released Show No Mercy, reportedly heavier than Venom, which we found hard to believe. Anyway, he found it and told me to come over. Needless to say, we couldn't believe what we were hearing. I can't put into words how intense, fast and heavy this sounded back then, and really still does today. No band can or will ever blow away Slayer. Period.
Karl Willets (BOLT THROWER): The first Slayer track I heard was "Chemical Warfare" off the Haunting the Chapel EP back in 1984. From that moment I was hooked on Slayer and they became my favorite band at the time. Before this I was listening to Anarcho-punk stuff like Crass, Antisect, and Discharge. This extreme form of Metal was like an explosion in my head! The first time I saw Slayer was on the Reign in Pain European Tour in 1987. They played at the Birmingham Odeon April 19th 1987, a date indelibly etched in my psyche. I got so excited about the prospect of seeing my favorite band that I ended up drinking a bottle of Vodka in the afternoon before the show. I managed to get on stage during the intro to the gig and got kicked out by the bouncers! Great days indeed!
Eric Forrest (E-FORCE, ex-VOIVOD): Well, it wasn't until The Clash of the Titans tour in Toronto; Slayer/Megadeth/Anthrax/Alice in Chains, pretty fuckin' killer! ALL BANDS!! However, Slayer went on last as apparently they were changing the headline position depending on what city they played. Anyway, my fuckin' god! It changed everything, as Slayer definitely deserved to headline as they KILLED IT!! It was a foggy night with the dry ice and shit (and the shrooms and beer at the time, lol) were kickin' in, so it really was an unforgettable experience. I still remember it clearly, funny enough. Hearing the band is the first thing, of course, but in concert at the CNE grandstand (those that know, lol) was fuckin' awesome as I had/have seen many of their shows in my youth. The first time I heard Slayer was at a party back in 1985 when I was 15. In fact, I heard the complete Banzai catalogue at the same time, lol. Thrash Metal, weed, beers... c'mon that's how I was educated to Slayer for the first time, lol!
Kenny Hallman (INFERNÄL MÄJESTY): The first I heard of Slayer was with the release of Haunting the Chapel. That album changed my entire thinking about Metal. I grew up with Judas Priest, KISS, and Iron Maiden and Slayer put a fresh spin on that music and took it to the extreme. Slayer showed me that there are no rules to follow.
Rick Cortez (SADISTIC INTENT): Back in 1982, one of my elder Metalhead cousins used to live down the block from, and tell us about, this band that he used to hang out with at that time, called Slayer! He would tell Bay and I about them but we did not hear their music until one day when we walked by Tom Araya's garage and heard Slayer rehearsing! Back in those days we used to visit our family and would sometimes walk to the corner store that happened to be right next to the Araya family house. One day we heard Slayer blaring from the garage and that was our first time hearing a live Heavy Metal band in person, and it sounded awesome! I still remember thinking how the sound of Metal was way more powerful live compared to hearing it on a stereo! About a year or so later, Show No Mercy was released. I was in Junior High School and that is where one of my friends let me hear the cassette on his Walkman radio. I was blown away!! I thought it was going to be more Heavy Metal but Slayer had gotten faster and dark as Hell! Jeff Hanneman dressed in black holding the inverted cross along with the rest of Slayer, they pushed the envelope of Metal and the music made me feel powerful! After listening to Slayer's debut album, I wanted more of that faster, darker, aggressive style!
Rick Scythe (SCYTHE, ex-USURPER): I remember seeing ads for Slayer in some bigger magazines around 1984 and thinking that this band looked cool. Finally in early 1985 (when I was 14 years old) I bought Haunting the Chapel. I remember going to General's house (singer of Usurper) and spinning that EP. We were both completely blown away. It had this dark, heavy sound that was both aggressive and downright scary! I remember we both were just blown away by the power of this EP and couldn't stop listening to it!
A couple weeks later General went to the record store at the mall and he bought Hell Awaits. I remember him telling me to come over to his house and check out the new Slayer record! We were both mesmerized by how evil and powerful this album was. From then on I was an instant Slayer fan and got everything else I could find by them! They became my number one band in the world!
I also remember waiting for Reign in Blood to come out. They did some interviews and were explaining the songs. I couldn't wait to get my hands on this LP. The first day it came out I went to the store and bought it. I eventually wore the thing out and had to buy it also on cassette. It was one of those albums that became an instant classic!
A few weeks later, in November of 1986, they headlined a tour with Overkill and local band Zoetrope opening up. The crowd was only there for Slayer. Zoetrope was well received for an opening band but Overkill was being pelted with batteries, firecrackers and a sea of middle fingers. Slayer opened with "Raining Blood" and went right into "Angel of Death." Everyone knew all the words and it was the best concert I have ever witnessed! Shortly after that, me and General tried to start a shitty band named Armageddon after being blown away by Slayer, but we were so horrible that it didn't last long. But fast forward years later in 1992 when Usurper was formed, I was still influenced by Slayer!
Mike Browning (AFTER DEATH, ex-NOCTURNUS): I first heard Slayer back in 1983 when Show No Mercy first came out, and I was in an even earlier form of Morbid Angel called Heretic. The album was so fast and evil that it really blew my mind! So in Morbid Angel back in 1983-1985 we played some cover songs and we actually did a couple Slayer songs, "Black Magic" and a couple others from that album when we played live.
Robin Mazen (DERKÉTA): I remember hearing Slayer's Hell Awaits and I thought it was the greatest thing. I could not wait for a next record. When Reign in Blood came out some friends and I gathered at a park and we put our money together and had someone go buy it the day it came out and we all gathered around and listened to it. It was AMAZING...!!! And when the rain part starts right before the song "Raining Blood", it started pouring. It was crazy! I tried to never miss a Slayer show. I have been fortunate to see them probably more than 50 times.
Martin Missy (PROTECTOR): The first time I heard Slayer was on the radio around 1985. It was a Hard Rock show from the BBC. The song was "Fight til Death."
First time I saw them live was on the Reign in Blood tour in Osnabrück, Germany in 1987.
Johan Reinholdz (ANDROMEDA, NONEXIST): I think I was 11 when I first heard Show No Mercy. And then it went on with Reign in Blood and Seasons in the Abyss, etc. of course. The brutality and speed of the music made an immense impact on me. It actually scared me a bit, which is good, ha-ha!!
Samy Elbanna (LOST SOCIETY): The first time I heard Slayer was when my brother showed me a live performance of "Raining Blood" and it was definitely one of those moments you remember forever, the aggressive and energetic performance stuck with me! I had the pleasure of seeing Slayer live in Sonisphere Pori in 2010 and it was awesome!
Nolan Lewis (KRYPTOS): The first time I heard Slayer was actually in 1990 when a neighbor of mine played me some songs from a tape he had. I was just 10 years old so it sounded really scary since I was just getting into Rock music at the time and was listening mostly to Def Leppard and Bon Jovi. Since I was brought up in a Catholic family the whole imagery of Slayer pretty much scared the crap out of me but for some reason I couldn't shake the feeling that I wanted to listen to more. 6 or 7 years later I couldn't resist the urge and began hunting all around town for Slayer albums. Back then it was next to impossible to find Metal tapes in India and my city was no different. I must have walked all over the city searching in every kind of store or shop possible and incredibly I actually managed to get my hands on Seasons in the Abyss on a tape that was licensed through HMV India. I ran home and that tape never left my stereo for months. Slayer became an absolute religion to me and since I was breaking out of my religious upbringing they provided the perfect soundtrack to "getting the chains off," so to speak. The clincher was when I got my hands on Hell Awaits. That sealed the deal for me and is still my favourite Slayer album. When CDs became available in my city a few years later Live Undead was one of the first discs I ever bought. I just couldn't get enough of them because no other band sounded so vicious and so downright evil. Even to this day I have yet to hear a band that can rival Slayer in pure unadulterated evil and brutality.
Ville Wiren (DOMINATION BLACK): The first time I heard Slayer was the Seasons in the Abyss album and the title track of that record really kicked my ass. That riff is so awesome and simple. The album's still one of my favorites from them as it has everything; angriness, evil, melody and really nice grooves and moshing parts. Right after hearing that record I bought all the other Slayer albums and learned to play every Slayer song.
Michael Morrison (FALSE PROPHET): The first time that I heard or saw a picture of Slayer was when I was in high school. A friend of mine had Show No Mercy, and the cover (and the picture of the bloodied girl and the face paint) scared the shit out of me. I was into bands like Judas Priest and Iron Maiden and had never seen anything like that before. Then my friend played the album (yes, vinyl album) and I completely forgot about the image. I thought this was like my favorites but heavier and without a good singer (ha-ha!!). The one song that sticks out in my mind is "Die by the Sword," which I played in a couple of basement cover bands. Just the transitions in the song alone were cool, but when I heard the guitar solos, it just went over my head. I was so used to hearing Metal bands play typical harmony scales, but these guys just went ballistic. That type of over-the-top playing (which became a Slayer hallmark) still sticks with me today. They brought a completely unstructured style of lead playing into a really structured rhythm playing that no one to this day can reproduce.
Keith Davis (EUGENIC DEATH): I was 14 the first time I ever heard Slayer. My cousin gave me Show No Mercy on cassette. I had to stop the tape after the first 30 seconds or so because I had never heard anything so fast and evil. The first time I saw them live was at the Norva in Norfolk, VA. I was 17 years old and I was terrified of the pit because it was so wild. Their stage presence was incredible. The image that stands out in my mind the most is when Jeff started playing "Necrophiliac" and he looked so awesome up their just killing it. I knew I wanted to be like that one day.
Jacobs Edwards (NATU SABVERATA): Slayer was the first band I heard that I liked. I was the guy that just heard music as a background noise. I heard "Seasons in the Abyss" on MTV when I was 15 years old and it was the first song by any band that made my blood rush. I immediately called my brother at, like 3am, and woke him up and said I heard this song last night but I didn't see the name of the band. I asked him, "what band plays 'Seasons in the Abyss?'" He replied, "you don't want mom knowing you heard that." I asked him to teach me how to play it on guitar and to make me a mix tape of that and other songs. He made me the mix tape but no Slayer. I was pissed. I liked all the bands, it was a plethora of Metal from Metallica, Pantera and Megadeth to Black Sabbath, Kings X, Solitude Aeturnus, but it just wasn't Slayer. I knew where his old drummer lived and walked my fat happy ass to his house where he was outside mowing and I said, "dude, are you buying CDs now and if so can I have your old tapes?" I went home with a bundle that could still kick my ass to this day; Sepultura, Cancer, King Diamond, and Cannibal Corpse, all in hand. Among them were Seasons in the Abyss, South of Heaven and Hell Awaits. I hurried home and just lay on the bed listening and just being blown away. My brother came slamming into my room and I hit stop on the tape deck. He walked straight over to my little Peavy amp and looked behind and asked "where are they? Mom knows what that band is." This was the first time I fully remember standing up to my big brother; he was saying "you can't have them." He told me that it was on me if mom found it, but I didn't care; Slayer was the greatest thing that could have happened to that fat kid. Slayer changed that kid into the guy I am today and influenced me into writing music for myself that hopefully would make some fat kid in his room boil over with excitement like the first time he got to see a pair of bare tits.
Mike Usifer (PRIME EVIL): The first time I heard Slayer was in our soon to be vocalist Andy's car. We were coming back from a party, and he was jamming Show No Mercy, and I thought that it was the fastest, most brutal shit I ever heard! The first time I saw Slayer was in 1985 at L'amour's in Brooklyn, NY and they blew my fucking mind! As for an impact; after I first heard Show No Mercy, we dropped all of the Iron Maiden and Black Sabbath covers from our live set and only played Slayer songs besides our original songs. Slayer showed us how to be brutal on stage, and set the bar for all live Metal bands!
Paul Ray (FALSE PROPHET): In high school with Chris Lyndon, the future bass player for False Prophet, was the first time I heard Slayer. We were all into any kind of Metal and we would trade tapes with friends. It started with Show No Mercy then Hell Awaits and when Reign in Blood came out it was all over. That was the album that made me love Slayer. It was years later before I saw them live and they had already made an impact on me and my band, False Prophet. The raw energy and aggression they gave off at their live show was incredible. They just made me want to play pure Metal music and keep it as raw as possible.
Peter Hobbs (HOBBS' ANGEL OF DEATH): The first time I heard Slayer... hmmm...well, I can tell you it was back when I was in Tyrus. I had Show No Mercy and Hell Awaits and thought "this is amazing material, so violent and evil." Slayer had that edge, that evilness that bands like Metallica, Megadeth, Exodus, etc. were missing, so for me, it was immediately appealing. It was when "Angel of Death" came out, my jaw hit the ground and I was certain that there was no band close to these guys, they were just amazing.
I saw them live back in 1988 I think, and it was insane! It was fast, intense, evil has all hell, and it just felt right. This type of music demands an aggressive approach, you know? Many other bands were just playing Thrash like they would at their rehearsal room, whereas Slayer would come on stage all decked out in leather and spikes and this surreal, almost haunting, conviction just washed over the audience. The band had it; they had something...special, something that was really exciting for me.
Jerry Battle (NECROPHAGIA LA): First time I heard Slayer was on the compilation Metal Massacre III. Also, there was this local radio station KMET here in Los Angeles, they had a show on Friday nights called The Mighty Metal Shop. They would play a lot of underground Metal on there and they would premiere a lot of songs. I remember hearing a lot of Slayer
songs on that show! Slayer was the most intense group of that time, the music had a fresh sound that cannot be explained or described now because you had to experience it at this time. Now Slayer is categorized as "classic" or "Thrash", but at that time it was simply pure evil, raw and they were the most extreme band out there!
Roberto Lizárraga (INFINITUM OBSCURE): Hmmm...the first time I heard Slayer was probably when I was like 10 or 11 years old, in late 1988 or early 1989. I was in 6th grade and a friend of mine let me borrow his cassette of South of Heaven. I had been getting into a lot of Metal but mostly more commercial stuff like Quiet Riot, Metallica, Skid Row, Priest and Maiden. But I did already like Sepultura and Kreator he-he! I always felt Slayer had a lot of Judas Priest influence, and of course, in that album they had a Priest cover song, ha-ha! Slayer instantly left a deep mark on me due to their aggression and much darker feel to the music compared to what I was listening to. The only other band I had heard at the time that was similar was Sepultura or perhaps Kreator, but of course I was very young, I was barely learning about dark heavy music. One thing that struck me REALLY HARD about Slayer was the satanic imagery and topics in their lyrics. That really freaked me out and led me to look for more Satanic oriented music.
The evil feeling they gave to the fast playing was really MIND BLOWING for me, so I immediately searched for their back catalog and a whole new door opened before me. I was heavily blown away by 1990's Seasons in the Abyss, which I bought as soon as it became available in Mexico at the time. However, I didn't see Slayer live until probably 2001 or 2002, when Lombardo returned. Since then, I have seen them at least 6 times and all with the original members. I really doubt that I will ever go see them again. I'm not interested at all, not without Hanneman or Lombardo.
Mem Von Stein (EXUMER): The first time I heard Slayer was on the Metal Massacre comp and I was instantly hooked. "Aggressive Perfector" was just as influential to me as "Hit the Lights," maybe even a little more because it was a lot more "aggressive." I first saw Slayer on their first European tour in 1985. The show they played in Neuisenburg, was probably the best Metal/Thrash Metal show I have seen to this day.
Rami Jämsä (CONVULSE): I think the first time I heard Slayer was around 85. Back then, I recorded the Hell Awaits album from tape to tape. I remember being 12 years old and the title song "Hell Awaits" scared the shit out of me. After that I have listened to Slayer through all the decades. Slayer belongs to a very rare group of bands that have followed me from the very beginning to the present time.
I saw Slayer live for the first time in 2010 in Finland (Sonisphere festival in Pori, Finland). I was very satisfied with their live energy after all these years.
Jim Nickles (VILE VINDICTION, ex-MALEVOLENT CREATION): The first time I heard Slayer was in my basement after easing my way into the heavier stuff with the early Metallica, Anthrax, etc. This music scared me at first, ha-ha!! It was so eerie and melodic at the same time, that it captivated me. It wasn't until later in 1990, during my Hellwitch days, that I actually witnessed the shredding onslaught in person. I was blown away, they sounded just like the record.
István Ledvay (RISE): When I first saw Slayer, WOW, what a show! It was at Ozzfest in California. When Slayer came on stage it was as if hell has opened and all the fires burned in the pits. It was great and forever will be remembered by all who were there. Thousands were screaming the words "enter to the realm of Satan!" It was a breathtaking moment. Then I saw them in LA in 2003 with my friends from Behemoth; Nergal, Inferno. Slayer left us all mesmerized!
Chuck Keller (ARES KINGDOM, ex-ORDER FROM CHAOS): The first I heard of Slayer was sometime in '84 through magazine ads for Show No Mercy and Haunting the Chapel. A bit later, a tape was circulating among my friends that had bits of Frost's Morbid Tales, Voivod's War and Pain, and the B-side of Show No Mercy. I listened to it over and over, slowly processing the unhinged hostility of Slayer and the brooding chaos of the others.
Harald Eilertsen (IMBALANCE): My first ever encounter with Slayer must have been when the video for "Hell Awaits" from the Combat Tour video was aired on Sky Channel in the early/mid 80's. I can't remember the name of the Metal show anymore, but the intensity of the video and the sinister music definitely left its mark. This was in the days when I was discovering Metal, and Slayer was a lot darker and more brutal sounding than anybody else. Their darkness was very intriguing to me.
Ed Klinger (CALIGULA): I heard Slayer for the first time when I bought Show No Mercy at a local record store. It had come out a few months before. I had read about them in a bunch of the 'zines that were covering the early Thrash bands like Venom, Metallica etc. I first saw them at L'Amour in Brooklyn on the Hell Awaits tour, the first of many times. Needless to say Slayer had a huge impact on me as a musician. The songs, the playing, the intensity, every aspect of it was setting the bar for the rest of the bands.
Lasse Pyykkö (HOODED MENACE, ex-PHLEGETHON): It must have been sometime in '86 when I first heard Slayer. My friend had just gotten Reign in Blood on a copied tape and I got a copy from him. It was the most extreme thing I had heard. It was so intense, heavy and fast that it actually took some time to really get into it. Soon I figured the copy I had wasn't even playing as fast as the original album. The guy who copied the LP for my friend must have had something wrong with his vinyl player or cassette deck. Just when I thought it couldn't get any faster and more aggressive, the original version gets thrown at me and it was even more hectic and more in your face! More than anything, it was Slayer that inspired me, Teemu (both now in Hooded Menace) and Juha to form our first Death/Thrash Metal band Phlegethon back in '88. Like to so many others, to me Slayer, in particular their 80's stuff, is pretty much the most important music ever. It's life-changing, really.
Mitja Harvilahti (MOONSORROW): The first time I heard Slayer was around the time Seasons in the Abyss was released. I was watching MTV and I saw this music video ("Seasons in the Abyss") of a band with a sound I hadn't heard before. By the time I was 12 I had been listening to stuff like Metallica and GNR and some Thrash Metal but this was something very different. The sound of Slayer was lacking the harmony of Metallica. It was more monotonous and brutal and I felt a very strong underlying presence of 'evil' in the music. Slayer immediately became my favorite of the Thrash Metal acts. Even without knowing much about the lyric, the themes of the album somehow shone through. There is still something about Seasons that makes it my favorite Slayer album. It has the most twisted feeling, in a way. I don't know if they used very light gauge strings on the guitars back then but the picking of the strings makes the guitars go just slightly out of tune, creating an eerie feeling to the notes. Slayer also opened the way to more extreme music for me. After hearing Slayer I started to seek out more brutal sounds and I got into Death Metal and Black Metal. I saw Slayer live for the first time during the Diabolus tour. It was definitely the best show I've seen by them and the set list was great. Since then I've seen them too many times to remember. And the mosh pits! I've been to quite a few of their festival shows and there is one I won't forget. I played at Graspop festival with Moonsorrow in 2007 and just HAD to go to the pit for Slayer. It was a really aggressive one with huge bald guys bouncing and slamming into each other and some using their fists and elbows in a not so nice manner. I think it was already the 3rd day of the festival and people had been drinking and eating junk food in the heat for few days. It was hot as hell and it smelled BAD!!! The stench of the sweat and farts of these beer drinking, hot dog eating bald tattooed giants slamming in your face was just hilariously disgusting!! Jeff was laughing while looking at the pit.
Alex Bouks (INCANTATION): The first time I heard Slayer was in 1984 and I have never been the same. I first heard Show No Mercy then I bought Haunting the Chapel and it was the most extreme thing I had ever heard. It was scary and it made the hairs stand up on my arms. That is when you know music is truly magical. First time I saw them was in 1986. Still the most brutal show I have ever seen. It has never been matched.
Rob "The Witch" Tremblay (NECRONOMICON): It was back in the 80's with Show No Mercy. At first, I didn't care much, but everything changed after hearing Haunting the Chapel. Now that was serious. The aggression and speed was unmatched for that time, and there was a dark side to it also that was really more my thing.
Kelly Shaefer (ATHEIST): Probably 1985, maybe a bit earlier. It was such a dark, menacing sound. We all loved it so much we covered many of those tunes like "Die by the Sword," "Black Magic," "Hell Awaits" and, oh man, I loved those times because it was so outside the box and just fucking ferocious and interesting; a rougher, tougher version of Metallica. But when R.I.B. came out it changed EVERYTHING!! That is EASILY the best extreme Metal record EVER!!
Branislav Panic (BANE): I remember going to a record store with my grandfather and buying God Hates Us All. I was 13 years old. For over a decade now I have been a fan of Slayer's music. I saw them live for the first time in the summer of 2005, second row. It was really one of the best Metal shows I've been to.
Juan Garcia (MASTERS OF METAL, ex-EVIL DEAD): The first time I saw Slayer was in the early 80's at a club called "Radio City" in Orange County, not far from
Los Angeles. It was before they recorded their debut album Show No Mercy and it was on a week night with not too many people at the show. What impressed me the most about them that first time I saw them live was that they put on a great show and they performed like they were playing in a stadium when in reality it was a small club. Regardless, they delivered a great live show with lights, smoke, fog and a drum riser. They unleashed a relentless, brutal live set of mayhem and left the crowd, including me, blown away.
Johan Liiva (FURBOWL, ex-ARCH ENEMY): I never got to see Slayer with the original line-up, for reasons I simply do not know, and now it's too late, I'm afraid.
Kasper Koutonen (NUCLEAR OMNICIDE): I guess the first time I heard of Slayer was back in 2006-2007 when I was 12-13 years old, and I had just discovered Thrash Metal via Megadeth. I saw Slayer for the first time at Sonisphere 2010 here in Finland and it was so awesome to finally see them live (with Anthrax and Iron Maiden.) The second time I saw Slayer was at Ice Hall, Helsinki and it was even more insane because I kind of got a bit messed up in the wall of death for "Raining Blood," even though Hanneman had just been injured and was replaced by Gary Holt. I wish I could go back in time and see Slayer live in '86. That time was probably the sickest time for Slayer!
Dan Ortega (CYST): I was maybe 13 or 14 when I first purchased Reign in Blood, and it literally altered the course of my life. By then, I was already very much into bands like Maiden, Sabbath, Metallica and so forth. When I heard Reign in Blood something inside me clicked and I knew I wanted to do "this." I wanted to be in a Metal band and I wanted that band to play crazy fast. During the early years of my band, we basically were looking for members who could play Slayer. Literally, that was the requirement. During Cyst's early days, we would close our live sets with "Angel of Death" and we became known for that, to the point that we eventually had to drop it from our set so we wouldn't just be known as "those guys who play Angel of Death"! Finally seeing Slayer live for the first time was a dream come true. I was in total awe, and as a young guy, the mosh pits looked terrifying, much crazier than anything I'd ever seen, but of course, I couldn't resist and jumped right in! It's safe to say that without Jeff and Slayer, there would be no Cyst and my life might be very different. Jeff's death hit me harder than any musician's death ever has, seriously.
Michel Dumas (THE SEVEN GATES, ex-MUTILATED): It was back in 1984 at a friend's house. We were a bunch of Metalheads who gathered to listen to records and have fun bullshitting and all. That day, one of us had just bought the first Slayer album. Back then you couldn't find records that easily in France, so he had to pay a higher-than-usual price to get it from the import section of a record store in Lyon, which is the biggest town in the area where we all lived. When he played the record and I heard the very first notes of "Evil Has No Boundaries," where you can hear Kerry's guitar jack cracks as Jeff plays the intro, ha-ha, it was a massive slap in the face! Such aggression, yet a strong sense of melody. I couldn't believe how every track had its own personality yet bore the same songwriting mark; so damn unique! This album truly changed my life forever.
Proscriptor McGovern (ABSU, PROSCRIPTOR): My initial exposure to Slayer was in 1986, as a friend of mine introduced me to all of the recordings up to Hell Awaits. I was thoroughly impressed with the band's hasty tempos and performance abilities so my select album (at that particular time) was Show No Mercy. Then Reign in Blood crept into this nasty world. Back then, the need for speed was my drug of choice and I believe it was one of the greatest recordings I had ever experienced. My first copy was in cassette format and I totally cherished how Dej Jam issued the cassette with the full album, from beginning to end, on both sides. I believe they did that on purpose wanting the listener to experience the album's entirety without having to flip the cassette. I honestly believe Reign in Blood would not deliver the same impact if there was a break between Side A and Side B. Tom's falsettos, the call-and-response soloing between Hanneman and King and, of course, the whirlwind drumming of Lombardo made Reign in Blood a sheer magnum opus. Afterward, I felt the same adoration for Hell Awaits, so each of those early releases hold vast significance to me. The first time I saw them in a live atmosphere was in 1988 on the "South of Heaven" tour at the Arcadia Theater in Dallas, Texas (Rigor Mortis as main support). Trust me; it was an earth-ripping, earth-shattering conquest!
Eric Hoffman (AMON, ex-DEICIDE): I first heard Slayer when my brother said "Eric, check out this band and show me the riffs." I was very impressed... AWESOME!! It did make an impact. I decided to jam with my brother and Deicide was formed.
Mark Ruffneck (OZ): I probably got wind of Slayer for the very first time in the early 80's. My own Metal band OZ was signed to a new Metal Record Label, Combat Records, in the USA in the early 80's and there was the Combat tour with Venom, OZ and Slayer in 1985. We were planning to tour in both the USA and Canada and the tour should have started at Studio 54 in New York. When we learned about this tour we checked out both bands and their music! Venom: Speed/Thrash from England and Slayer the same - the same but different, from the USA! But sadly, we were unlucky and we never got on tour with those bands in that time.
Steve 'Zetro' Souza (HATRIOT, ex-EXODUS): I saw Slayer for the first time back in 1983 at Ruthie's Inn. They opened for Laaz Rockit. Back then they still wore black face paint around their eyes. Soon after that they were doing a show with Exodus and the guys in Exodus told them to take that face paint off because it wasn't going to work. That's my earliest memories of the band.
Mike Roberts (BLEED THE FREAKS): The first time I saw Slayer was probably one of their first shows ever. It was in Berkley at the infamous Ruthie's Inn and it was just crazy. Up to that point I hadn't seen anything like them before, and it made me want to get up on stage and play fast and hard.
Haruhisa Takahata (GOTSU TOTSU KOTSU): It was when I was a junior high school student when I heard Slayer's album Reign in Blood for the first time. I had never experienced such a scary sounding album like that before. But it was such a cool find for me.
A. Locomotör (FORCED KILL): The first time was when a friend of mine lent me a self-recorded compilation tape of Slayer songs that included tracks from Reign in Blood, South of Heaven and Seasons. Being an ignorant youngster, I wasn't fully convinced from what I heard back then but after hearing the whole Reign in Blood album a couple of months later, I just couldn't stop listening to it; the speed, the drums, the lyrics and all the violence. The band has definitely had a huge impact on me both as a player and a music consumer.
Christian Krieger (CHAPEL OF DISEASE): I heard Slayer for the first time when a friend of my uncle copied the albums from Show No Mercy to Seasons in the Abyss on tape for me. It must have been around 1991/92. It blew me away; I never heard such brutal music before. I listened to this tape for months and years and Slayer was my absolute favorite band. If I had had enough money at that time I would had bought a B.C. Rich Warlock guitar just like Kerry King played, but it never happened. I still own the tapes and keep them in honor.
I saw Slayer live for the first time in 1996 at Dynamo Open Air in Holland. I still remember this show very well because they played after the infamous "Kreatif-met-Kirk" disaster (everybody expected Metallica as surprise act, but then they streamed only a listening session for Load and let the audience literally stand in the rain) after which the crowd was so pissed off and angry that the gig turned almost into a massacre. I've never again seen 90,000 people freaking out like this night.
Sharon Bascovsky (DERKÉTA): The first time I heard Slayer was from a mix tape that someone gave me back in 1986. It has "Jesus Saves" on it and it blew my mind! At that time I was listening to bands like Testament and Overkill, and Slayer definitely introduced me to the darker side of Metal.
Scott Reigel (BRUTALITY): I was 12 when I first heard Slayers Hell Awaits. My friends and I were amazed by the raw sound of the music. We were instant fans and had to have more!!
Brian Werking (EXMORTIS): I first heard Slayer back in 1984 with Show No Mercy and Haunting the Chapel. At the time I was still trying to find my way but in 1985 they sealed the deal for me with the release of Hell Awaits. Every song on that LP was extreme for its time and helped carve the past 25+ years in my life.
Terry Butler (MASSACRE, ex-DEATH): Well I heard the track "Aggressive Perfector" from Metal Massacre 3, I believe. But when I heard Show No Mercy I was blown away. It was dark and fast and aggressive. It was the blue print for the beginning of Death Metal.
Rick Rozz (MASSACRE, ex-DEATH): When Show No Mercy first came out, with its speed, and aggression, it crushed me. Kill Them All was laid to rest.
Ed Tormentor (SCRAPMETAL): I was in high school the first time I heard/saw Slayer. The impact they left upon me was grand! They were the ambassadors who welcomed me onto the underground Metal scene!
John McEntee (INCANTATION): The first time I heard Slayer, I'd say it was probably around the release of Haunting the Chapel. I think I probably heard them before that on WMSC, a local college radio station, but when I heard the songs off Haunting the Chapel they really captured me. They sounded like an extreme, thrashier version of Venom, just really dark, evil and blasphemous. I almost didn't know what to make of it because I hadn't heard much before that was that aggressive and had all those aspects. It was definitely something that had a big influence on me. I really liked the rawness, the roughness, the crazy, untraditional soloing. For me, that was really cool.
The first time I saw them live is hard to remember. It was probably the Possessed show when they came out and did three songs. They were really drunk but it was still a cool show. The first full show was when they went by the name Angel of Death at L'Amour, but that was so long ago, it's hard to remember. I do remember them always kicking ass. For me, the best Slayer is Hell Awaits. I know most people like Reign in Blood and South of Heaven but, for me, the riffing on Hell Awaits was just amazing. It was brutal, very dark sounding and technical in a way I hadn't heard before. Slayer, in general, was a big influence, especially early on due to the rawness and aggressiveness; that was new territory at the time. That was very inspiring for me.
Vince Levalois (PSYCHOSIS): I remember a friend showing me the cover of Show No Mercy back in the mid 80's and I was awestruck by the blatant Satanic imagery, etc. So I had to listen to it and when I did, I was blown away by its ferocity. At the time I was listening to Accept, Dio, Ozzy, Motley Crue, etc. and this just brought everything up a couple of notches as far as craziness. I didn't get to see them live until 1989 at the L.A. Sports Arena on their South of Heaven tour. To this day, I'd say it was the LOUDEST concert I've been to. The moshing was out of control.
Vincent Crowley (ACHERON): I've been a Slayer fan since I was a teenager. I can still remember reading a music magazine that spotlighted underground bands and it featured the infamous Slayer promo photo of the band in blood over top a beautiful blonde (which I hear was Jeff Hanneman's then girlfriend). After seeing that sick picture I sought out the band's music and became a huge fan.
I was shocked when I heard of Jeff Hanneman's ordeal with the spider bite that almost took his hand and was keeping him from playing in the band for the last couple of years. But when I heard he died at 49 years old due to liver failure I was not expecting that news.
Jeff Hanneman was a great guitarist and an awesome songwriter. Some of my favorite Slayer tunes were written by him. He was a talent taken way too soon and he will indeed be missed by the Metal community. A final cheers, to you, Mr. Hanneman, for so many years of great fucking music!
Luxi: Slayer had a very dynamic guitar duo in Hanneman-King. Only a few Metal bands are that privileged in today's world of Metal music. How would you say Jeff, as a guitarist with his very unique playing style, influenced you to become a musician?
Danny Lilker (NUCLEAR ASSAULT, BRUTAL TRUTH): I would say that in my particular case, I was more influenced by his riffs, since I was already playing by the time I heard Slayer. For both Nuclear Assault and S.O.D., hearing Slayer just made us want to be more intense, just to keep up. It should be noted that, not only did Slayer release some extremely influential records, they also inspired those around them to "kick it up" a little, so they had more impact than some might realize. Of course, a lot of this was due to the snarling riffs written by Jeff.
Jeff Tandy (BIRTH A.D.): It influenced me profoundly, as his style and influences were very similar to my own. I was always a fan of hardcore and crossover, in particular, and Jeff masterfully wove those elements into Slayer over the years. Reign in Blood was his brainchild in so many ways, especially in the way he pushed the band to trade many of the
NWOBHM influences for increased speed and more angular riffs. It was revolutionary, to state the obvious, and it raised the bar to an untouchable level. With that in mind, it's actually his work on South of Heaven that influences me most directly. The album is nuanced, atmospheric, and extremely musical. It's often what I reference when I am trying to plan out a song of my own, because the melodies are so intuitive and the riffs interlock so perfectly.
I think Hanneman also resonated with me because he was someone I felt like I could become (or something close, at least). He was an unrefined and wild player, much like me and, if nothing else, he was also a fellow towhead named Jeff, so we had that much in common. I wanted to match his controlled aggression and his apparent stranglehold on how to make a song both effective and terrifying. I've always been more a fan of bands as a whole, or in some cases their frontmen, but Jeff was the one guitarist I could call my favorite. He was a hero to me, absolutely.
Rick Cortez (SADISTIC INTENT): Once I got to high school I ended up becoming friends with one of my classmates, this denim & leather wearing long haired guy who happened to be John Araya, Tom's younger brother! One of the things that stuck in my head was a Slayer gig flyer that John gave me back in 1984. It stated "the fastest and heaviest band in the USA" and yes, Slayer was a pioneer and the music that they came out with (a lot of it directly written by Jeff Hanneman) was intense, yet very skillfully composed. A lot of those riffs that Jeff wrote are genius, including his great guitar solos and even the lyrics. He was extremely talented and without question influenced me to play our type of music. Jeff had a style that was kind of like a roller coaster ride; it went up and down and I like that variety. Slayer is the band that got me into Extreme (Death/Black/Thrash) Metal and without their music providing the spark for Bay and me in the beginning, I don't think Sadistic Intent would have formed.
Karl Willets (BOLT THROWER): I was 18 at the time (Jeff being two years older than me!) Due to his blonde hair I kind of identified with him. I consider him to have been the best guitarist in Metal. His style of playing and the sounds he created, in my humble opinion, cannot be matched. I think that the 2-guitar approach had a direct effect on the music that Bolt Thrower creates. Barry Thomson said that when Gavin Ward played him Show No Mercy for the first time it was like a jaw dropping epiphany and totally changed the way he played his guitar. The need for a two guitar approach was apparent after just a few shows and that's when Gavin moved over from bass guitar to rhythm guitar and Jo Bench joined to make the band the 5-piece format as it remains today. One of the first reviews we got for our debut album In Battle There Is No Law, from 1988, said we sounded like a drunken Slayer. We took it as a compliment!
Robin Mazen (DERKÉTA): I don't think he made me want to be a musician; I just loved listening to them. However, when I was in Demonomacy, Slayer solos were a major influence on our songs.
Kenny Hallman (INFERNÄL MÄJESTY): Well it really showed me, as well as Steve Terror, that we could branch out and develop our own style. Harmony guitars were a great thing with Slayer and we use it a lot with Infernal Majesty. Jeff's style was so different from what I was used to. A lot of guitar players at the time were more polished whereas Jeff (and Kerry) just played way more aggressive and real.
Tom Phillips (WHILE HEAVEN WEPT): When I was still in elementary school, I used to carry around a boom box everywhere I went, blasting Maiden, Saxon, and other NWOBHM in public as early as 2nd grade. By 5th grade, it was all about Venom's At War with Satan, Metallica's Whiplash EP and Ride the Lightning, and Slayer's Live Undead, etc. but NOTHING prepared my mates and I for the barrage that was Reign in Blood; never before had we heard anything so intense, aggressive, evil, blistering and with Angel of Death, Jeff Hanneman changed EVERYTHING for us during those developmental years. Personally, I wore out 4 cassettes and 2 LPs of said album (before finally moving on to CDs 3-4 years later) and I recall reporting in my middle school English class about the "highly anticipated" forthcoming album South of Heaven. Actually, the original bassist of While Heaven Wept just reminded me the other day about skipping school to buy Seasons in the Abyss the day of its release, as soon as the store opened. These are just some small examples of how my life ultimately revolved around Slayer.
To this day, I know all the lyrics to every song from Show No Mercy through Seasons by heart. Slayer is one of the few bands, outside of Sabbath or Rush, that I know so intimately and, as a guitarist, I always knew Jeff was the one who could actually play lead in the band. Hell, we talked about that as far back as the Metal Blade albums. But the fact remains he was also responsible for some of Slayer's finest riffs and most legendary lyrics as well, a notion that was never lost on me. This is no slight on Kerry King either (well apart from that uh..."lead work" early on). Together, they were every bit as lethal as Tipton/Downing, Murray/Smith, Gorham/Robertson, DeGarmo/Wilton, etc.
Nevertheless, as I'd said recently on the sad day of Jeff's passing, it may come as a surprise to many people how influential Slayer were on myself and other early members of WHW, but the fact is, when the band first formed (during the height of the Thrash era) we were equally inspired by Slayer, Coroner and Voivod as much as we were by Candlemass, Trouble and Sabbath (of course John Arch-era Fates Warning also goes without saying). Some of the more thrashing elements gradually subsided, as personal lives grew darker and more depressive until we came "full circle" 20 years later with Vast Oceans Lachrymose. The original vision of WHW was restored, and to this day Hell Awaits remains a reference point for me personally (along with Reign in Blood and the other early albums).
Thus, the news of Jeff Hanneman's passing hit home particularly hard, perhaps even harder than the loss of other heroes, but his influence will continue to reign in my own music. There's a bloody Slayer logo carved into my heart and soul until I enter the crypts of eternity. R.I.P. Jeff, from myself and all of While Heaven Wept past and present.
Nolan Lewis (KRYPTOS): Jeff was a huge influence on my playing during my early years being in a band. I remember trying to write songs that had that 'evil' vibe to them and Jeff almost always wrote the best songs in Slayer. He was also the reason why I bought my first Jackson guitar after I saw pictures of him in magazines holding his Jackson. What I loved about Jeff, and even Kerry King, was that they didn't play pretty solos. They didn't have to and that was what appealed to me since I sucked at leads. So it was "hello whammy bar" ha-ha!!
Kam Lee (BONE GNAWER, ex-MASSACRE): Slayer's influence on Death (we were still called Mantas then) started in 1984. I was staying at Chuck's parents' home, sleeping on Chuck's bedroom floor and during the weekdays, while Chuck still attended high-school, I would spend those hours walking to the mall, doing odd jobs for people in the neighborhood, mowing lawns, washing cars, whatever it took to make some money. I would save money to order vinyl records from (back then) Combat Records or Noise Records. The records would be sent to Chuck's house and every week, when we received our orders, Chuck and I would sit in his bedroom and listen to them. One order came in that Chuck and I had made together. In this particular order we split the cost and had ordered Slayer's Show No Mercy along with Jag Panzer's Ample Destruction. I remember Chuck was very much into Power Metal, and he thought the Jag Panzer album was "god," I remember the best thing I liked about it was the cover art with the four horsemen of the apocalypse with "war" being some hot samurai type chick.
We listened to the Jag Panzer first. Then came my turn and we put the Slayer album on. We sat thru "Evil Has No Boundaries," The Antichrist" and then "Die by the Sword" and the entire time we didn't even speak to each other. We were just completely, utterly in shock and awe. When we flipped to side B (back then you had to flip the records over) and "Black Magic" came on we had tears of joy in our eyes. We had found the direction; the insight and the sound we ourselves were attempting to imitate. I don't remember who said it first but we both looked at each other and said "THIS IS WHAT WE NEED TO DO. THIS IS WHAT WE NEED TO SOUND LIKE." That night Chuck and I learned "Black Magic." And from that point Death had a new direction that became the staple that is now Death Metal.
(Thursday 5/2/2013) Metal died in a BIG WAY. When we lost big names, like Dio, and even smaller guys, like Seth Putnam, we lost big. People freaked when Dimebag got shot and when Chuck died and even Peter Steele. Yes, we lost legends but today we lost a legend of LEGACY. A fucking LEGACY, people. There wouldn't be Death Metal or Black Metal or even extreme Metal the likes of what it is today if not for Slayer. And though I hated the band's music after the first 4 albums this simple fact remains; Slayer is the roots for what is the standard of today's Metal. Today we lost, and we lost BIG.
It's surreal and strange but the life cycle for me feels as if it's gone in a big circle. Personally I've gone thru some transitions and it's ironic to me that both the horror genre (a very important part of what influence Death Metal), as well as old school Thrash, are having resurgences. But what I find the most ironic is that Possessed are back and touring, the new Evil Dead remake is in the theaters, and Jeff from Slayer has passed away. The 3 key elements that started Death Metal for us in Death (Mantas) are the 3 biggest things going on right now.
Chris Reifert (AUTOPSY, ex-DEATH): For me, I was already playing in bands by the time I heard Slayer for the first time, but his guitar playing was impressive and furious and complemented Kerry's psychotic playing perfectly. He was a true master of mayhemic aggression.
Rob Urbinati (SACRIFICE): I don't think I need to explain the influence of Jeff on my playing. It is pretty evident; the vibrato bar, the speed, the chaos. Joe Rico and I were privileged enough to have played that black Les Paul of his with the blood on it. Starting out, Sabbath, Priest and Maiden were my main influences, but Slayer definitely refined things for me.
Rick Scythe (SCYTHE, ex-USURPER): There is no question Slayer was a huge influence on my playing. I'm 42, and I think any Metal musician into extreme Metal, born before 1979 was completely influenced by Slayer. Slayer influenced every Thrash band and every Death Metal band throughout the 90's and even today.
For me personally it was the Hanneman/King dedication to writing great riffs. I hate when people knock their solos. Their solos may not be based in theory, but who the fuck cares! The things they do with the guitar are often imitated but never duplicated. Instead of sounding like every other guitarist that merely plays scales, they forged their own path. Their rhythm playing blows away most of these "schooled" guitarists as well.
Jeff also wrote so many classic Slayer songs. I always liked that Jeff would be into history and try to tie in Slayer's evil, satanic image with actual historical events. I was always influenced by this songwriting style where the mood of the riffs would complement the lyrical themes to paint a picture in your head; Jeff was one of the best at this. I also liked the non-stop headbanging! To me, that's what stage presence is about; nailing the riffs and putting on a show. Displaying 100% conviction was certainly a trademark of Jeff!
Dave Overkill (DESTRUCTOR): Jeff Hanneman was so important to the Heavy Metal world in many ways. Jeff and Slayer turned up the heat on Metal when things were getting a bit commercial and a new and fresh over the top style of music was welcome. Slayer gave us a punch to the gut with now classic guitar riffs and ultimate drumming that stands the test of time. So many
bands that followed, many that are great in their own right, were influenced directly by Jeff Hanneman and Slayers relentless thrashing style. Slayer set the benchmark for us all and now you have to ask yourself "where would I be without Slayer?" Thank you Jeff for all of the great Metal and face melting guitar riffs that have helped get me through all these years.
Mike Browning (AFTER DEATH, ex-NOCTURNUS): I always liked the dual guitar sound way back when Judas Priest and Iron Maiden really used it most purposefully. Then Slayer took it to another level with Hanneman and King. Hanneman had the blistering speed and King the chaotic madness! It was this exact thing that made Trey realize that Morbid Angel would be better with two guitar players and it is because of Slayer that I will always want to have dual lead styles in my Death Metal bands.
Eric Forrest (E-FORCE, ex-VOIVOD): Well, one guy called Steve influenced me in a big way. Yes, that Steve, lol. Priest/Maiden/Slayer; the twin axe attack! Honestly, I am a big shredder fan, but what Slayer does (and what Jeff did) set a whole new standard of riffs and song compositions. I believe that they were influenced by the others I mentioned plus The Dead Kennedys, etc. They found their vibe/sound and have been doing it for how many years? Honestly, are they not the biggest Thrash band of all time? C'mon who's kidding who? What more can I say really?
Martin Missy (PROTECTOR): I am a singer, so I only had vocalists who influenced me. But I loved Jeff's riffs and solos, especially when both he and Kerry played solos in a song, like "The Antichrist".
Patrick Ranieri (HELLWITCH): I think it's pretty common knowledge that within the 40+ headbanger community Slayer was the BEST band in the world for a time. Slayer was the band that inspired the formation of Hellwitch! Slayer was the band that directly influenced most of the early Hellwitch music! Slayer was the band that influenced the early Hellwitch stage image/onstage banters! And for me, personally, Slayer was the standard by which I rated new bands. In the early to mid '80s I would regularly reiterate the sentence, "Are they as good as Slayer?!" Of course, the answer was always a dry "no." Slayer was my musical "gauge" AND, I must add, when reviewing all the BEST Slayer songs, Hanneman is the name you see beneath each title. Let's we not forget his monstrous soloing, as well! This loss is definitely one of the most painful I've experienced. Fortunately I have the records to fill the void. What can I say? Hands down, Jeff was the fuckin' riffmaster of underground metal! KILLKILLKILL!!!
Johan Reinholdz (ANDROMEDA, NONEXIST): He influenced me a lot when it came to writing fast, thrashy, sick riffs. That was his biggest strength as a musician.
Samy Elbanna (LOST SOCIETY): Hanneman was responsible for many of the awesome, mind-blowing riffs on the Slayer songs. The riffing has been a huge influence for me and Arttu. Killer riffs.
Ville Wiren (DOMINATION BLACK): Jeff was really unique and, in my opinion, there is no Slayer without Jeff. He wrote the most famous and best songs for Slayer. I tried to learn every Slayer song back in the day and Jeff was my idol. I don't like his solos so much but they are definitely part of the Slayer style. I mean, solos overall have never been that important to me. Many people tend to categorize guitarists how they play solos, but that's just shitty. The songs should come first, i.e. the riffs and rhythms that create a firm backbone for the songs and this is one of the things that make Slayer so great. Slayer has some truly awesome guitar riffs, guitar rhythms and shit.
Michael Morrison (FALSE PROPHET): The Jeff and Kerry team wasn't really a traditional twin guitar attack considering most two-man teams were playing harmony leads. The fact that they were adding these killer harmony rhythms, which are now commonplace in Metal, really changed the game on my playing. I adopted a lot of that in the False Prophet material, almost subliminally. I was born to be in music, but hearing Jeff's playing really solidified this for me, that I could play what I wanted to play and not cater to the rules.
Keith Davis (EUGENIC DEATH): Jeff Hanneman wrote most everyone's favorite Slayer songs. He just had it in him to write the most un-relenting and evil sounding music. When I write fast heavy guitar parts I tend to play things that sound like typical Slayer music.
Paul Ray (FALSE PROPHET): I was already playing when I heard of Jeff Hanneman and Slayer. But I was not in a band yet and Reign in Blood just made me want to play fast like them. They were a big influence on me and False Prophet. What Hanneman brought to the world of Metal was so refreshing. It was a new sound no one had heard before. Everything was just so wide open; the rhythms, the leads, it was like pure mayhem. I think they pushed a lot of bands signed and unknown to get faster and heavier. I know they pushed me. Slayer was a big kick in the ass to me.
Mike Usifer (PRIME EVIL): Hanneman & King were the shit! My own band, Prime Evil, used the same formula back then; blistering back and forth leads and chaotic rhythms were always prevalent. Our playing style is similar in that we basically had similar influences and we took those influences to the 9th extreme.
Peter Hobbs (HOBBS' ANGEL OF DEATH): Slayer made me realize one thing, and that was, do it with 100% passion, do it with conviction, slay the audience with your instrument, spew out what it truly is you want to say into that microphone, don't hold back and that sort of thing, you know. I was already playing music before I heard Slayer, but when Slayer released "Angel of Death," I felt like I awakened for the first time, like The Necronomicon in Evil Dead, it was like the demons calling out to me and saying "Pete! It's time to get this out!" I was certain I would write music as evil, as aggressive and basically as good as these guys, and that album just made me try that much harder to accomplish that. It was a kind of a wake-up call album, ha-ha...!! Bottom line is this; I owe a LOT of my career as a musician to Hanneman and Slayer.
Jeff Walker (CARCASS): Hanneman's playing and riff writing and attitude has had a big impact on Carcass, more than is obvious to the ear. Our "tribute" will continue in our playing and our music.
Jerry Battle (NECROPHAGIA LA): Yes, of course! Who before Slayer was using this intense razor-sharp tremolo guitar picking? Who had a drummer like Dave Lombardo? The answer is no one! Slayer reinvented everything; they are pioneers of Death Metal and Black Metal!
Roberto Lizárraga (INFINITUM OBSCURE): I was always more inclined to Jeff Hanneman for two reasons; 1) he wrote the BEST Slayer songs, and 2) I always thought his lead approach was more creative and daring than King's. And hell, what can I say about a guitar duo like Hanneman/King? Simply WOW, these kind of guitarist duos are exactly what always influenced me and what lead me to write music in the way that I write it, for two harmonized guitars, both lead and rhythm. Duos like Glen Tipton/KK Downing, Dave Murray/Adrian Smith, Snake Sabo/Scotty Hill and Warren DeMartini/Robbin Crosby have always been VERY influential on my guitar playing and song writing, and seeing Hanneman go is something really sad. It's not easy to be living in these modern times where mediocre musicianship and song writing overrun the Metal genre. This is a HUGE loss, and every time a great musician leaves, it means there's less and less GOOD MUSIC in this world...
Mem Von Stein (EXUMER): Jeff, to me, defines the music of Slayer. He wrote all the major riffs and even some of the more memorable lyrics. He epitomizes the word "real," and had the definition of Thrash Metal written all over what he did, especially the combination of a Punk attitude with the musicianship of Metal players. All this was very similar to my own background/musical upbringing. I started listening to heavy guitar music and checking out Punk and HC in the late 70's/early 80's and progressed to NWOBHM etc. So, in a way Jeff & Slayer, and early Metallica to a degree, were very reminiscent to my own evolution.
Rami Jämsä (CONVULSE): Both Hanneman and King have made an indelible impact on Metal music, especially on Thrash and Death Metal. Their songwriting is an incredible mixture of heaviness and ultra-fast brutality. Their riffing, based on quint harmonies, has been copied a million times, but Slayer is Slayer. I copied their riffs in my first Speed/Thrash band S.D.S. and Slayer is deeply ingrained in the sound of Convulse, too. I think the Slayer was the final link to appearance of Death Metal.
Jim Nickles (VILE VINDICTION, ex-MALEVOLENT CREATION): Well, I was already playing the guitar in a band when I first heard Jeff's work, but from that moment on, I always strived to write heavier and faster music than ever before.
István Ledvay (RISE): As a young guitarist, I was never really exposed much to music thanks to fucking communism. Growing up in Hungary I mostly listened to Bathory, Kreator and Destruction. It wasn't 'till I arrived in America that I listened to SLAYER. I think that Jeff has definitely left a mark in Metal music. As a Metal songwriter, he has composed some of the most memorable songs, for sure! "Angel of Death" is all that needs to be said.
Chuck Keller (ARES KINGDOM, ex-ORDER FROM CHAOS): Having already cut my teeth on Iron Maiden and Judas Priest, both of which were major influences on Slayer, it was unmistakable that Hanneman and King took the two-guitar format to the next level. When I picked up the guitar, Slayer and the other bands on the tape I mentioned, as well as others of the early Thrash era, became my frame of reference for my own Metal songwriting. And little has changed after all these years.
Harald Eilertsen (IMBALANCE): Since I'm no guitar player myself, I can't say he influenced my playing very much. That's not to say the songs he wrote and helped write has not been a great influence, however. The early Slayer albums quickly became favorites and are still pillars in my collection. Moments like the intro riff to "Chemical Warfare," the middle part of "At Dawn They Sleep" and all of "Crionics" are pieces that influenced me heavily in the early days. To me the two guitarists complemented each other perfectly, and the way they bounce their insane solos off each other in many songs are by far some of the best moments in Metal.
Ed Klinger (CALIGULA): I was already playing for a bit when they first came out, but their music was a big inspiration and made me want to make better music. Their influence was huge, as was Jeff's influence in their sound.
Ron Eriksen (VIKING): Slayer was a huge influence and motivator for us, but unfortunately I was never able to meet and interact with Jeff. I've never shied away from saying that if it weren't for Slayer, there would have been no Viking. So when people compare us to them, I always consider it a compliment. I regret that my only interaction with Jeff was a non-event. Around '86 or '87, Brett and I had gone up to the garage they practiced in to buy some guitar cabinets from Kerry. Jeff was busy with some new gear, so we just got a quick nod from him. But most important to me will always be the legacy he left us, which will always be abundantly evident in our riffs and song structures.
Lasse Pyykkö (HOODED MENACE, ex-PHLEGETHON): I can't emphasize enough how big an influence he had on me. I pretty much learned how to write evil-sounding riffs thanks to Slayer. Also Hanneman, as well as King, showed me how crazy and twisted you can go with guitar solos without coming off ridiculous or cheesy. It was rad but it was always musical. What is almost a cacophony to some is perfection to others. You have to be good to pull it off with style and Jeff certainly knew how to do that.
Mitja Harvilahti (MOONSORROW): During my teenage years and also later I played lots of Slayer songs with my bands. "Seasons in the Abyss," "War Ensemble," "South of Heaven," "Angel of Death," etc. were regularly rehearsed and for some reason Jeff's parts almost always were the ones that I wanted to play, especially the solos. I learned many things from these songs and I always wondered how someone could write correct tabs for those insane solos (I was learning them from the tab books!) During Seasons and especially since Divine Intervention his attitude towards solos became very "punk" or dogmatic and he pretty much played the same patterns to every single solo. In a concert situation even the leads of the older songs got the same treatment. I have played many tributes to his style as a guest lead guitarist on numerous songs for a Finnish band Rytmihäiriö. I wish my band Moonsorrow would have room for a subtle Jeff tribute, but our music has always required more melodic or harmonic approach without the craziness and atonal energy that many of the Slayer solos possess. But maybe on the next album! Jeff's songwriting skills were excellent, and the structures of his songs are just brilliant. It's easy to forget how big an influence Slayer have had in Metal music and especially by not sticking to the basic Rock formulas that many bands were naturally applying to their music. Slayer can have a guitar solo where ever they want and part C can come after the part A, etc. No rules, as long as it sounds good. They also have had very interesting key changes in their songs, something that many bands learned from them.
Alex Bouks (INCANTATION): He was a complete innovator and was one of my biggest influences. When people would ask on me to describe my style I would always say Jeff Hanneman meets Michael Denner. He was completely unique and wrote some of the greatest songs in Metal history. He was the heart, soul and attitude of Slayer. He created the Slayer sound, wrote the best songs and was the first real aggressive, pissed off guitar player. And yes, he was an early influence and he influenced me to write and play the most brutal and evil music I could.
Rob "The Witch" Tremblay (NECRONOMICON): No, it's not related at all to why I play guitar, for that we have to go further back in time and it's about a totally different band. The guitar duo in Slayer comes directly as an influence from Judas Priest and that pretty clear; these guys are huge Priest fans. Slayer solos are really chaotic and yes, it's pretty unique, it's like a well-organized chaos.
Kelly Shaefer (ATHEIST): Well, I was at the early stages of my musical journey, but I learned so much from those early Slayer riffs. I was a whammy lover and those guys were dive-bombing all over the place. It's a strange comparison but if Metallica were The Beatles then Slayer were the fucking Rolling stones, you know? They set so many examples that I can't even mention them all.
Branislav Panic (BANE): Like many young Metal guitarists, I learned to play Slayer riffs. Back in the day I used to find them all by ear, and knew at least 10-15 of them. The ones I enjoyed playing the most were "Black Magic" and of course "Dead Skin Mask."
Juan Garcia (MASTERS OF METAL, ex-EVIL DEAD): Hanneman and King are a very good, original guitar duo. I've saw them in the studio in the 80's and both work really well together. They are hardworking guitarist who practice a lot and write great guitar riffs. I really like Jeff Hanneman's style and how he incorporated Punk and Hardcore influences into Slayer's music and this works great with Kerry King's Metal influence. The infusion of Punk and Metal is a signature sound for Slayer. Slayer had an influence on Agent Steel on our Mad Locust Rising (1986) EP, especially after opening for Slayer on many occasions in the early days. Their sheer energy and intensity definitely had an influence on my guitar playing and still does to this day.
Johan Liiva (FURBOWL, ex-ARCH ENEMY): Jeff was synonymous with intense riffing, shredding, if you like, and a unique skill for composing truly diabolical tunes.
Kasper Koutonen (NUCLEAR OMNICIDE): I love Jeff's solos and especially his very aggressive playing style. I can still remember the day when I heard Jeff's solo on the remix version of "Criminally Insane," just before the vocals kick in. That solo changed practically everything between me and the guitar. I can't remember how many times I listened to that solo over and over again, trying to learn that solo without success. I was pretty pissed off, ha-ha!! He's definitely a huge influence for me and Nuclear Omnicide's music!
Dan Ortega (CYST): For some reason, when I first got into Metal, I immediately was drawn into the fast stuff. It just got me pumped and engaged more than the slower
stuff, which I also learned to appreciate, thanks to the mighty Sabbath! But Jeff's fast, Metal-meets-Punk playing immediately spoke to me. And Tom's vocals were also just so insane and fast that it was the perfect storm. It was exactly what I needed to hear at the time! And of course, Jeff wrote the majority of my absolute favorite Slayer tracks! It's just crazy to know he's gone. A band with such a powerful mystique surrounding them like Slayer just seems invincible, you know?
Michel Dumas (THE SEVEN GATES, ex-MUTILATED): Well, this is pretty simple; I learned how to play guitar by playing the Slayer songs. With my very first band Mutilator, we used to cover Slayer endlessly. I can't think of one single song we did not cover. At the first show I ever played in my life, we covered "Black Magic."
Proscriptor McGovern (ABSU, PROSCRIPTOR): Being a percussionist, obviously Lombardo stood out as the most iconic figure in the band. However, I also paid close attention to the rhythm/solo work of both guitarists. I always preferred Hanneman's solo efforts over King's as I felt he condensed more notes with an almost "blues" approach versus King, who attacked his leads with more tremolo action. Nevertheless, when they would trade off, it simply worked in the utmost, brilliant fashion.
Eric Hoffman (AMON, ex-DEICIDE): His style was very unique and he wrote the best riffs. He definitely influenced me, and I thank him for that.
Mark Ruffneck (OZ): I don't really know Jeff Hanneman as a guitarist and my knowledge of Slayer's music is not huge, but I believe Jeff was a great influence on young American guitar players, especially those that played Thrash Metal in early 80's. Later he became a huge influence for Thrash Metal guitar players worldwide when Slayer started to tour around the world.
Steve 'Zetro' Souza (HATRIOT, ex-EXODUS): Not me personally, but I'm sure some of the kids in my band would say so. Jeff and I both came into the scene around the same time, so he didn't really influence me directly, other than the fact that Slayer has always been my favorite Thrash band. Anybody that knows me knows that. I would fight tooth and nail, even with Gary Holt twenty years ago when he didn't want to hear it, and I would be blasting Slayer. I remember blowing up the speakers in the stereo in the back of the tour bus. A couple roadies and I, on a long drive after a show, were blasting Slayer at full volume. The driver was pissed and I remember he had this real thick Connecticut accent and he would yell at us to turn the Slayer music down! Of course we didn't!
Mike Roberts (BLEED THE FREAKS): Well, I was already playing music when I discovered Slayer, but it made realize that two guitars are definitely better than one, as you can play off each other's strengths.
Haruhisa Takahata (GOTSU TOTSU KOTSU): Yes indeed, I wanted to play as fast and as extreme as he did.
A. Locomotör (FORCED KILL): Slayer has definitely had an influence on my playing, that's for sure. The greatest thing about Jeff's playing and riffing style was his trademark dissonant double-harmony stuff in songs like "At Dawn They Sleep," "The Crypts of Eternity" and "Cleanse the Soul." The overall atonality of his riffs has definitely had a huge impact on hundreds of Thrash and Death Metal bands.
Christian Krieger (CHAPEL OF DISEASE): It wasn't just Jeff's fault that I wanted to become a musician. Slayer was definitely a reason for me to become one, but to me the band was always one unit with four individuals, but no one was so outstanding for me that I would say one influenced me more than another.
Sharon Bascovsky (DERKÉTA): He was an amazing guitarist! His riffs were always powerful and hooked you in. He was able to come up with interesting note patterns that gave their songs a scary mood and that is what influenced me as far as playing.
Scott Reigel (BRUTALITY): We were all influenced, not only by Jeff, but Slayer as a whole. Without them we would never have craved to be in a Metal band and create our own style of METAL!
Brian Werking (EXMORTIS): To be honest with you, I learned how to play guitar by listening to Jeff and Kerry. I think that's where my chaotic solos come from. There is no other style of playing I know in the Metal genre.
Terry Butler (MASSACRE, ex-DEATH): When I heard Show No Mercy I wanted to play that way. Jeff Hanneman's leads and rhythms were dark and evil, ha-ha!! It was a whole new level of mayhem. I wanted to play that way.
Rick Rozz (MASSACRE, ex-DEATH): It was all about the riffs and speed with Slayer's music, for me.
Ed Tormentor (SCRAPMETAL): Hanneman's musicianship inspired me with its aggressiveness, to the point where there are riffs that I value and influence creativeness to this day.
John McEntee (INCANTATION): They were great musicians doing things in an untraditional way. That was cool and takes a lot of vision. Personally, I was a big fan of the band up until the early 90s. After that their stuff was no longer my cup of tea. For me, Hell Awaits had phenomenal songwriting, as did Haunting the Chapel. Reign in Blood is great but Hell Awaits is always going to be my favorite. It's so demonic and evil.
Vince Levalois (PSYCHOSIS): I always saw Slayer as a dual guitar team, equally distributed. It wasn't until recently that I learned that Jeff had written most of the critical riffs in iconic Slayer songs. The bottom line is that his style is EVIL. It instantly depicts the bottom of hell and conveys the feeling that Satan's evil is real. Not that I believe in that kind of nonsense, but the music is totally convincing in delivering that feel of awe, desperation, power, etc. It's totally unique in that realm of Metal. As for how that influenced me, it did more so in the speed of the riffing, wanting to achieve being able to play the songs in the first place. Not that Slayer is known for its tightness in guitar playing, but the sheer speed of the riffs, for their time, was way up there.
Luxi: If you ever had the opportunity to meet Jeff, what do you remember about him, as a person, and what did you talk about?
Jeff Becerra (POSSESSED): I was lucky enough to play with Slayer quite a few times back in the '80s and even more recently with Possessed. Jeff was always a really cool guy to me and really just laid-back. We opened up for Slayer for both the Show No Mercy and Haunting the Chapel tours. Jeff was always just laughing and having a really good time and I can remember thinking what a down-to-earth guy he was and how he seemed to really appreciate his fans and even the bands that played with them. Jeff Hanneman's passing most-definitely affected and saddened all of us in Possessed. When I first heard of Jeff's passing I was on tour in Europe so I ended up dedicating many of our shows to his memory and whenever I mentioned his name the fans went wild and started chanting his name. People really loved Jeff and they were holding up all kinds of "R.I.P. Jeff Hanneman" signs and really going wild in their show of love and respect for him. Jeff will be missed by all of us in the Metal community. He was a true icon and a legend of Metal and will forever be remembered for his awesome songs with Slayer.
Long live Jeff Hanneman and long live Slayer. In my opinion Slayer should never quit playing their music and Jeff's music.
Danny Lilker (NUCLEAR ASSAULT, BRUTAL TRUTH): I had the pleasure of hanging put with Jeff and the dudes on the Slayer/Nuclear Assault UK tour, which was in '90, I think. Jeff was a cool, down-to-earth dude like all of them. It's hard to remember what we bullshitted about 23 years ago, but everyone had a good time and there were never any ego issues or rock star trips.
Chris Reifert (AUTOPSY, ex-DEATH): Unfortunately, I never got the chance to meet him or anyone in Slayer, for that matter. He seemed like he would have been a cool person to have a beer with, ya know?
Rob Urbinati (SACRIFICE): Joe Rico and I got to hang out with them when we were really young and Sacrifice was just starting out. Slayer weren't big all that big yet (the Haunting the Chapel EP just came out), but they were already our favorite band. Jeff was cooler than you could ever hope your guitar idol would be. He let us play his guitars, dubbed an advance copy of Bonded by Blood for us, poured us a few beers. Basically hung out with us and made us feel like kings. The band was great to us. I've never heard anyone ever say anything bad about Hanneman.
Pat O'Brien (CANNIBAL CORPSE): Yes, I met him. We partied. He didn't share any thoughts we just drank.
Kenny Hallman (INFERNÄL MÄJESTY): Oh yeah, I meet him a couple of times. They invited us to the studio here in Vancouver when they were recording God Hates Us All. They were all great guys. I also hung out with Jeff on the Pantera tour when they were here.
Robin Mazen (DERKÉTA): He was super nice and always smiling and goofing around. I never shared thoughts with him. It was always just a good time.
Nolan Lewis (KRYPTOS): Unfortunately, I never had the privilege of meeting him. Slayer played in India last year and it was phenomenal but sadly Jeff wasn't there. Although Gary Holt did a hell of a job it would have been extra special watching Slayer with all four original members. What I mostly remember of Jeff is from the Live Intrusion video where he says in a Rastafarian accent "we is smokin the ganja maan like eets going out of style maan'' ha-ha!!
Rick Scythe (SCYTHE, ex-USURPER): I never met Jeff. I just saw Slayer play nearly every Chicago concert from 1986 through the early 90's. I never missed a Slayer concert in those days!
Mike Browning (AFTER DEATH, ex-NOCTURNUS): I only met him once, briefly, and shook his hand when I met the whole band, so I never got the chance to talk with him. I did hang out with Kerry King once after their show and we drank some Jager as he was playing some video games backstage, he was very cool to me!
Rick Cortez (SADISTIC INTENT): No, unfortunately he was the one Slayer member I did not get a chance to have a conversation with. However, one of my memories of Jeff is when Tom Araya's sister invited us to a secret Slayer show that was done for a demolition derby TV show. It was at a shipwrecking yard and the organizers required everyone there to put on hard hats to enter, so we had to wait to get in until we all received our hard hats! We could hear Slayer had already started playing a few songs then finally we got our hard hats and when we got towards the area to see Slayer, they were playing to a small crowd of 150-200 people. The thing is, Slayer's website had a contest where they only gave out like 20 tickets to that gig and when we got there, they had just started playing "Angel of Death" but the crowd was not into it, it seemed like the majority of the people were really there for the demolition derby because they got more excited when the cars came out later on that night. Normally a Slayer show is pretty insane, especially with the fans in the front but not that night, so we easily walked up to the very front barricade in between Jeff and Tom! Fortunately they only recorded the last song and didn't film the whole set, because there was no energy from the crowd, Slayer actually looked kind of bummed out and they were not even head banging like they usually did back then! We then took off our hard hats and we started head banging like maniacs in the front row and then Slayer started getting in to it as well!! After the song, Jeff looked directly at us, acknowledged us, pointed and smiled, even laughed. I know it's not a conversation with him but for me, especially knowing that he's gone now, it was a little interaction and a good memory of Jeff Hanneman.
Karl Willets (BOLT THROWER): Sadly, I never got to meet Jeff Hanneman in person. In all the years that Bolt Thrower has been playing gigs we never played with Slayer, which is a pity. So the only way Jeff communicated with me was through the music.
Jeff Tandy (BIRTH A.D.): I did meet Jeff once, as it happens. It was brief, just enough time for us to shake hands and take a picture. The funny part was that I was being introduced to Slayer in their dressing room, and it was Tom, Dave, and Kerry. I was about to politely ask where Jeff was and then he literally burst into the room with his arms outstretched and a smile on his face. He didn't actually say anything, but it felt like, "Huzzah! I am here!" and it gave us all a laugh.
My impression of Jeff, in that instance, was that he was a very inward person, not the social type at all. Kerry isn't either, though he's comparatively more extroverted. I think Jeff perpetually wore sunglasses the way a "closed" sign hangs on a door after hours. He didn't want to know too many people, he didn't seem to particularly like people, and I think most of the time he was busy navigating the dark seas of his own mind. I don't think he could have written the songs he did if he didn't have such a singular and solipsistic mindset. You can come up with some
incredible ideas when you spend most of your life in your head. Anyway, he was consistent with what I expected, and the fact that he even made a point of showing up to greet me was an honor.
Martin Missy (PROTECTOR): I only met Jeff Hanneman once, after the Slayer show in Osnabrück mentioned above. It was just for a short moment though, I only got his autograph. I mainly talked to Tom Araya that evening.
Samy Elbanna (LOST SOCIETY): Unfortunately I didn't get to meet him.
Eric Forrest (E-FORCE, ex-VOIVOD): I never met Jeff though we played at the Dynamo fest in 1996 on the same stage, but that was about it.
Ville Wiren (DOMINATION BLACK): Can you meet the God? I never managed to meet him, unfortunately.
Michael Morrison (FALSE PROPHET): I never had the pleasure of meeting Jeff. Coming from a small town in North Carolina, the closest I ever got to Slayer was seeing them in a couple of mid-sized venues. The one thing that I did like about Jeff from afar was that he let everyone else take the limelight, if you could call it that, and just hung back and did his thing. I respect that part of a musician where you can do that. When you're in a band as big as Slayer it must have been a hard thing to do. I would have expected him to be a humble guy, just by his demeanor. While his name hasn't been heard about as much as Kerry, Slayer would not have been Slayer without him.
Keith Davis (EUGENIC DEATH): Jeff was always on my list of my favorite musicians to meet but I never got the chance to.
Jacobs Edwards (NATU SABVERATA): I met Jeff a total of four times over the fourteen times I saw Slayer play live. He was always cool. The first time I was 18 and saw them at Ziggy's in North Carolina; it was a joke how crowded that little club was that night. I got to talk with Kerry and Bostaph. Jeff came out of the bus and he was only talking to a couple of guys so I walked up and shook his hand and asked if I could take a picture with him. He didn't flinch he just grabbed my disposable camera and handed it to this dude and said grab a picture. A girl grabbed my camera from that dude and was like "take a picture dammit"! Jeff asked, "do you know her?" I said no and he was like fuck it; took the picture with her and handed the camera back to me and said, "she will never see that." When he went to sign my album sleeves the Sharpie ran out of ink, so he told me to wait and went back in the bus. A minute later he opened the door and said "come here." I got to just barely be in the bus while he signed my shit; no big deal to most but I was freaking the fuck out. He never talked down to me or made me feel like a fan. Kerry will make fun of you a little bit, but Jeff was just like, "how's it hanging man"?
Paul Ray (FALSE PROPHET): I never got the chance to meet Jeff in person, but I do have a lot of friends that knew him and I never heard anyone say anything bad about him.
Mike Usifer (PRIME EVIL): I actually met Jeff at the bar when I saw them at L'Amour's in '85. We didn't really talk, but he was cool enough to say a robust "what the fuck's up!" before he retreated backstage with an armful of beers!
Peter Hobbs (HOBBS' ANGEL OF DEATH): Unfortunately, I have never had the chance to meet anyone in Slayer, yet. What really bums me out is that Hobbs' Angel of Death are playing live with Slayer in a few months in Finland, and when I heard the news that we were going head to head on stage, I was overwhelmed with excitement. For the first time in my long 25 years in this band I finally get to play with one of my biggest musical influences ever! So you can only imagine how upset I was when I heard the news of Jeff's passing. Sure he had left the band prior to our announcement, but it's just a real kick in the face for the industry. I have heard only great things and nice things about the guy and everyone I know who has crossed passed with Jeff has said he's a truly down to earth guy. It truly is a great loss and again, I was deeply saddened to hear this news. I send my sincerest condolences to all his close family and friends and of course his die-hard fans.
Jerry Battle (NECROPHAGIA LA): In those early years I was a young skateboarder and used to hang around Tom Araya's brother John Araya and his band Bloodcum. They would rehearse in John's and Tom's parents' garage and, after Slayer was done, they would let Bloodcum rip through a few songs on Slayer's equipment. I remember being there when Slayer was still writing the masterpiece "Altar of Sacrifice." They would stop and Dave Lombardo would be working out the middle transition part on the drums, Jeff Hanneman and Kerry King would be showing Tom Araya the riffs as Tom worked on his bass line. RIP magazine was there taking pictures and interviewing the band. I was just a little kid, I remember being amazed at watching Slayer rehearse, but I wouldn't do too much talking! He-he...
Roberto Lizárraga (INFINITUM OBSCURE): I had the chance of meeting Jeff Hanneman only once, in November 2003 in San Diego CA, the second time I went to see Slayer play live. I had my whole record collection with me and I had it signed by Jeff and Kerry. Kerry was more of a quiet guy but with a cocky correspondence with the crowd, as if he was being obligated to sign records, but Jeff, he was having fun; he was talking to people, and taking photos, and joking and more responsive to everyone. That is something I really appreciated in that moment. He could've had an attitude like "I'm Jeff Hanneman from Slayer, back off" but he didn't. It was the total opposite, so of course this re-affirmed my preference for him over Kerry King.
Mem Von Stein (EXUMER): I was lucky enough to have met all the guys in Slayer the first time I saw them live because I was part of the local road crew that helped the band put the show on. They were all pretty young and rowdy at the time, as was I, and Jeff was definitely a stand out "thrasher" with an appetite for German beer and history.
Rami Jämsä (CONVULSE): Unfortunately I never got a chance to meet Jeff personally.
Jim Nickles (VILE VINDICTION, ex-MALEVOLENT CREATION): I only wish I had had the honor of meeting him.
István Ledvay (RISE): I had the privilege of meeting him once at a Cradle of Filth show in LA. We didn't speak much, just met and that's it.
Chuck Keller (ARES KINGDOM, ex-ORDER FROM CHAOS): I never met him.
Harald Eilertsen (IMBALANCE): Never had the good fortune to meet him, I'm afraid.
Ed Klinger (CALIGULA): I had the chance to audition for Slayer twice back in 2002, when it wasn't certain that Dave Lombardo was coming back. After the first audition, Jeff came right up to me to say "good job!" and to shake my hand, which was a pretty surreal experience. I got called back to do a second one, and afterward Jeff was the one who was most vocal with both his compliments and some constructive criticism as well. He came across as laid back and straightforward during the brief time I spoke with him.
Lasse Pyykkö (HOODED MENACE, ex-PHLEGETHON): No, I never met him.
Mitja Harvilahti (MOONSORROW): Unfortunately I never met him. I'm not sure what would I have asked or said to him. It has crossed my mind few times since he's definitely one of the biggest influences for me and we played the same festivals a few times. I guess I would have wanted to let him hear one of my Hanneman tribute solos and ask if I was anywhere close!
Alex Bouks (INCANTATION): I never met him in person. I have never been much of a fan-boy, meeting my heroes. But if I did I would just thank him for the music and inspiration.
Rob "The Witch" Tremblay (NECRONOMICON): I had the opportunity to meet the guy a long time ago but it didn't happened because I had been called away for something else, but I heard that he was really down to earth and easy to talk with.
Kelly Shaefer (ATHEIST): I never meet Jeff.
Branislav Panic (BANE): Unfortunately I never met him in person.
Juan Garcia (MASTERS OF METAL, ex-EVIL DEAD): I had the pleasure of spending time with Jeff on a few occasions over the years. Once, at a bar near their rehearsal headquarters where we drank beers together, and Jeff was really a cool person; he was a big Hockey and American Football fan. We also hung out together a decade later backstage at Dynamo Open Air in the Netherlands when Slayer headlined and Sepultura, Nightwish, Dimmu Borgir, Agent Steel and others also performed. Jeff was very generous sharing beers and talking music; he was in a great mood that day.
Kasper Koutonen (NUCLEAR OMNICIDE): Unfortunately I never got to meet him, but I'll see him in hell.
Dan Ortega (CYST): I never did, sadly.
Michel Dumas (THE SEVEN GATES, ex-MUTILATED): Sadly, I never ever had the chance to meet the man.
Proscriptor McGovern (ABSU, PROSCRIPTOR): He is/was the sole member of Slayer I never had the opportunity to meet.
Eric Hoffman (AMON, ex-DEICIDE): I never met Jeff. I saw him at a festival, which we were also playing, walking to the stage. The show was killer.
Mark Ruffneck (OZ): I never met Jeff Hanneman personally, but it was close in 1985. I saw Slayer on stage for the first time in Stockholm in 2011. My thoughts go to his family and friends.
Steve 'Zetro' Souza (HATRIOT, ex-EXODUS): He was a really funny guy. I have a cool story for you. Exodus was playing with M.O.D. in Los Angeles in 1988, and that was during the time Metallica was mixing ...And Justice for All. I have this backstage footage James Hetfield was filming, and it's of Mike Muir from Suicidal Tendencies and Jeff Hanneman acting like wrestlers, doing this full on impersonation with all the silly dialogue that the pro wrestlers do, and it is so fucking funny to watch now. I honestly didn't spend too much time with him over the past twenty years, but when I knew him in the 80's and early 90's he was a real fun guy to be around.
Mike Roberts (BLEED THE FREAKS): Yes I did meet him back in the old days. We were hanging with Exodus, drinking beer and talking Metal. He was a great guy, not a bigheaded Rock star or anything like that. He told me he liked the Raiders, which is important to any conversation, of course!
Haruhisa Takahata (GOTSU TOTSU KOTSU): I never met him, unfortunately.
A. Locomotör (FORCED KILL): I never met the guy in person but fortunately I had the chance to see him onstage a couple of times.
Christian Krieger (CHAPEL OF DISEASE): No, I never met him. But he seemed to be a nice and quiet guy.
Sharon Bascovsky (DERKÉTA): No, I never met Jeff unfortunately.
Scott Reigel (BRUTALITY): I never had the pleasure to meet him personally but from what I know and have heard about him, it would have been a great moment.
Brian Werking (EXMORTIS): I never got the opportunity to meet Jeff.
Terry Butler (MASSACRE, ex-DEATH): Although we played lots of festivals together I never met him, unfortunately.
Rick Rozz (MASSACRE, ex-DEATH): I met Jeff in 2000, here in Orlando, Florida. He was a very laid back fella, and very funny; great memories.
Ed Tormentor (SCRAPMETAL): I never had the honor of meeting Jeff in person but I know quite a few who have and they always referred him as a very cool and fun person to be around. My respects to his family.
Vince Levalois (PSYCHOSIS): I never had the privilege of meeting Jeff.
Luxi: Jeff Hanneman composed many classic songs for Slayer such as "Die by the Sword," "Fight Till Death," "Hardening of the Arteries," "Post
Mortem" and, of course, perhaps the most classic Slayer song ever, "Angel of Death." Would you say Jeff was the very soul and spirit of the band, without whom Slayer would not be Slayer?
Danny Lilker (NUCLEAR ASSAULT, BRUTAL TRUTH): I think you said it there already; without his songwriting, there will be a huge gap in that band, unfortunately.
Chris Reifert (AUTOPSY, ex-DEATH): He was part of the (black) magic formula; that goes without question. There's no way to imagine the band any other way. I remember being excited when World Painted Blood came out, thinking "aha, they can still rip it up!" Great record, great band, real pioneers of Metal.
Rick Cortez (SADISTIC INTENT): Well, if you look at Slayer's song writing credits, you will see that a large percentage of their greatest songs were written by Jeff Hanneman. Several years back Sadistic Intent covered "Necrophiliac" and guess who wrote the music, Jeff Hanneman. If Jeff had never written anything for Slayer, it certainly would not have been the same, musically. To answer your question, unless Jeff contributed some riffs for the next Slayer album, we'll all see the difference as the future of Slayer unfolds. Nothing against Kerry King or Gary Holt, I imagine they'll do a good job but we're talking about Jeff Hanneman's uniqueness here and as an old school Slayer fan, he shall be missed.
Rob Urbinati (SACRIFICE): I will always remember Jeff's attitude as being pure Slayer. He and Kerry pretty much invented a lead guitar and riffing style. Onstage as well, the guy had enormous stage presence.
Rick Scythe (SCYTHE, ex-USURPER): There is no question about that! Everybody talks about Kerry King. Kerry always had the more flashy stage persona and was always the main spokesman, so Jeff always seemed like he was in the background. I am a huge Kerry King fan as well, but to me Jeff was more of an unsung hero. He just composed these unbelievable Slayer songs and was always the "other" guitarist people talked about in Slayer. Yet without him Reign in Blood would have been a much different album. Kerry's stuff was mainly Satanism where Jeff always seemed to draw from world events and true evil in the world to prove you can have songs that are just as evil but not have to be blatantly Satanic! Brilliant combination!
Mike Browning (AFTER DEATH, ex-NOCTURNUS): I think the power of Slayer lies in the whole band and not just one member. I have seen them several times live and only when the whole original band was playing did I feel the real energy from them. I'm not saying the performance wasn't good with their other line-ups that they have had, but it was a totally different vibe that they put out with all 4 original members. Slayer will never be the same, sadly.
Jeff Tandy (BIRTH A.D.): I think that's exactly correct, though Slayer, like any good band, was the sum of its parts, and much of what they created was a collaborative effort. This is why I get impatient when people diminish Kerry King too much, because he was every bit as essential to the band. The difference is that Kerry's approach has always been very literal and calculated, and he has done a good job of paving over his accomplishments by being an overt asshole and narcissist in recent years.
Jeff always stayed in the shadows and wasn't a glory hound, but in the meantime he wrote songs that defined Slayer's sound and intent. What song would you play someone who had never heard them before? "Angel of Death" of course! He also wrote "Raining Blood," which is the other signature song on that album, so yes, there's the soul and spirit on display.
It also says a lot that so many Slayer fans say they don't want the band to continue without Jeff. I vowed I wouldn't see them again until he came back so, at this point, I also want them to stop, out of respect, if nothing else. I can't imagine a more definitive signal than the death of an irreplaceable member. Gary Holt is not a solution, because while he's a fine player, the fact remains that he didn't (and couldn't) write a note of that material.
Karl Willets (BOLT THROWER): Just listen to the opening riff to "South of Heaven." That bit of music just says it all. It still makes the hair on my arms stand on end. Talk about soul and spirit; this man had bucket loads.
Pat O'Brien (CANNIBAL CORPSE): I don't think Slayer would have been Slayer without any of the four members involved at the beginning. They had a great chemistry.
Eric Forrest (E-FORCE, ex-VOIVOD): Difficult? But when you are surrounded by positive energy, it brings the best out of anyone. Bands like Slayer have more than one composer, so I believe that all members (in any successful band) contribute their identity or piece of the pie, and help formulate their mission, in a sense, regardless of who writes/wrote this song or that song.
Robin Mazen (DERKÉTA): I can't say Jeff was the very soul of Slayer. I think he was 1/4 of the importance of what Slayer was and is. I am thankful for him and all his amazing riffs and songs.
Kenny Hallman (INFERNÄL MÄJESTY): I always thought that Jeff wrote the best songs. More my style and, of course, "Angel of Death" is my favorite. That song was the signature song for Slayer in my book.
Martin Missy (PROTECTOR): Well, definitely by the songs he wrote. Cool, aggressive riffs that stay in your mind.
Johan Reinholdz (ANDROMEDA, NONEXIST): Probably yes! He wrote many of the best Slayer songs, it is true.
Samy Elbanna (LOST SOCIETY): He created some of the most powerful and awesome riffs ever, and he also was the tight riffer onstage, which will always be remembered!
Nolan Lewis (KRYPTOS): Oh yeah definitely! Without Jeff I highly doubt Slayer would be half the band they eventually became. His songs have influenced pretty much every Thrash and Death Metal band on the planet so it goes without saying that he was the real backbone of Slayer.
Ville Wiren (DOMINATION BLACK): To be honest, to me there is no Slayer without Jeff. His songwriting for Slayer was so unique.
Michael Morrison (FALSE PROPHET): I don't think Slayer would have sounded the same without Jeff. You can tell his presence really wasn't on the last Slayer release like it was on the earlier, and most popular, albums. I mean, the guy was responsible for "War Ensemble" and "Raining Blood" for Christ's sake. While I love Slayer, I don't think they'll ever have songs that match up to that caliber of writing without him.
Keith Davis (EUGENIC DEATH): Well, it has been said that Jeff was the one who introduced Punk bands to the other dudes in Slayer. He definitely molded the Slayer sound with his musical influence. He could also run circles around Kerry King when it came to playing solos so I'm sure he was the reason that Kerry played the way he did too.
Jacobs Edwards (NATU SABVERATA): Without Jeff I don't think Slayer would have been Slayer. It was always his mixture of Punk with Kerry's Thrash that carved their unique sound into what it was. As the albums went by they always fed my ears with more and more aggression; the fastest riffs that make your head spin. When they do slow down they play the kind of riffs that make you want to high step your way through the pit.
Paul Ray (FALSE PROPHET): In every way he was the soul and spirit of Slayer. He did write "Angel of Death" and that has to be the most recognized Slayer song ever. I have to admit it's my favorite song. He wrote most of the music for Slayer and the most popular songs. I don't think he ever got the credit he deserved. In every way, shape and form he was Slayer. Not to take away from the other members, they all played their part to make Slayer great. I just think it's time for Jeff Hanneman to be given the credit he deserves.
Mike Usifer (PRIME EVIL): No doubt! I think taking either Jeff or Kerry out of the songwriting equation changes the dynamic of Slayer as we know it. It's like Lennon without McCartney, it's good, but it's not the Beatles!
Peter Hobbs (HOBBS' ANGEL OF DEATH): Jeff had a vision. He had this uncanny ability to write killer music, insanely intense lyrics and basically push Slayer to be the unstoppable killing machine that the band became. Again, I believe all the members of Slayer made Slayer. Tom Araya's haunting, screaming vocals and his tight as all hell bass playing, fused with Lombardo's almost effortless perfection and of course King's and Hanneman's ability to harmonize their unique, yet distinguished riffs and lead guitar work, allowed the band to slaughter your ears with evil perfection and precision. It was Slayer as a collective that was Slayer. Sure Hanneman was an extremely important cog in that machine, but you need all the parts of the machine for it to work.
Jerry Battle (NECROPHAGIA LA): For me, Slayer is the classic line-up of Araya, Hanneman, King and Lombardo. I cannot view it any other way. It's a perfect line-up like the classic Zed Zeppelin line-up or something like that. The soul of Slayer was the force of the four individuals; they all brought something irreplaceable to the equation! Hanneman can never be replaced, only honored by the rest of Slayer and by all us fans!
Roberto Lizárraga (INFINITUM OBSCURE): Well, you said it yourself! He wrote the BEST Slayer songs and I really think he deserved more credit than Kerry King takes, but we'll see what happens, I guess. It's hard to say, and to be honest, I think Gary Holt does not have the sufficient heathenistic personality to be playing in Slayer. I don't know what will happen, but I do think that Slayer will never again be able to put out great songs like the ones written by Jeff Hanneman. Like I said, and like everyone knows, this is a HUGE loss.
Mem Von Stein (EXUMER): Slayer needed someone who could link the two worlds of Punk and Metal and fuse them. That person was Jeff. I even wrote that on Exumer's FB page after his passing because I truly believe that Jeff defined the prototype of what Thrash Metal became. He created the blueprint of Thrash Metal to a large degree.
Rami Jämsä (CONVULSE): I partly answered this question earlier, but I think Slayer would not been the same without the contributions of Jeff Hanneman. Of course no one person makes the sound of a band alone. It is the classic line-up of Slayer that is responsible for the majority of their highly respected song catalog.
Jim Nickles (VILE VINDICTION, ex-MALEVOLENT CREATION): Slayer definitely would never have been the band they were without Jeff. He wrote the classics, and the sickest riffs, the ones that stick in everyone's brain. R.I.P. Jeff.
István Ledvay (RISE): Slayer is Slayer. I am sure the band will go, though the loss of Jeff will also leave its mark.
Chuck Keller (ARES KINGDOM, ex-ORDER FROM CHAOS): Hanneman's style seemed more traditional than King's, but the combination of the two made Slayer a band like no other. In Slayer's early days I think Hanneman was overlooked in the wake of King's overwhelming Kahler torture and visual aggression. For a time, it seemed that any underground Thrash band with two
guitarists was compared to Slayer but, in real terms, Hanneman was the master craftsman. His song structures had real flow and his leads brought a bit of melody, or at least order, into the mix, which made their formula the envy of everyone in the underground.
Harald Eilertsen (IMBALANCE): You have just listed some of my absolute favorites; especially "Hardening of the Arteries" and "Fight Till Death," which are songs that I feel are often overlooked! I definitely think he had a great influence on Slayer and on Metal as it is today. Still, I don't think there would have been any Slayer without the other guys either.
Ed Klinger (CALIGULA): He wrote so many of their best songs, it's impossible to conceive of Slayer without his contributions. His songwriting is Slayer. Besides the songs, his sound complimented Kerry's perfectly and I always felt his lead playing was the more melodic of the two, a great balance.
Lasse Pyykkö (HOODED MENACE, ex-PHLEGETHON): Jeff was probably the best songwriter and lead guitarist in the band, so losing him is pretty much the worst thing that could happen to Slayer. But, then again, it feels a little awkward to raise someone above others. Each one of them has such a characteristic style. Everyone's too important. To me Slayer is not Slayer without Lombardo, Araya, King or Hanneman.
Mitja Harvilahti (MOONSORROW): Well I think these songs speak for themselves!! Everyone in Slayer is equally good and is an important songwriter, in my opinion. Jeff wrote many of their war-themed songs and his riffs are simply immortal. It's easy to say that Slayer wouldn't be what it is without him, but the band was always the combination of the members for me. That's where big part of their force comes from. Slayer is a unit.
Alex Bouks (INCANTATION): No Slayer without Jeff. Period!!!
Rob "The Witch" Tremblay (NECRONOMICON): Well you said it yourself, look at the songs he composed; most of them are the best and most popular that the band ever recorded. His work made Slayer what they are and I really wonder how they will get on now. Not that King is there for nothing but it's not the same and it will never be the same for sure.
Kelly Shaefer (ATHEIST): Without a doubt!!!!! I mean fucking "ANGEL OF DEATH!!!" That to me is the unholy key to all that is Metal. A supreme, perfectly written tune!
Branislav Panic (BANE): It's obvious that Jeff was a huge part of Slayer, no doubt there. His riffs were unique, his styling was Metal, he was really THE guy to have that position and, even if there are many technically better players today, I am sure that he will never be replaced. As you said, he really was the soul of the band.
Juan Garcia (MASTERS OF METAL, ex-EVIL DEAD): I think Jeff's major influence was not just the catchy guitar parts he created for Slayer's songs, but he also heavily influences Dave Lombardo's drumming, especially during the early years. He introduced Dave Lombardo to Punk and encouraged Lombardo to reach his full potential. In my opinion those drum are essential to Slayer's sound.
Johan Liiva (FURBOWL, ex-ARCH ENEMY): I worshipped the band from day one. Goosebumps all over when the speakers literally overheated from songs like "Black Magic," "At Dawn They Sleep" and so on. It was a turning point in my life, for sure, and a huge influence and source of inspiration. However, on the day Reign in Blood came out, I knew that I was "musically at home."
Kasper Koutonen (NUCLEAR OMNICIDE): Well just imagine how much Jeff brought to the band. There's no way anyone could ever fill his boots. The man created so many ultra-mosh and neck-breaking songs, together with King, Araya and Lombardo, which define Slayer and made the band what it is today.
Dan Ortega (CYST): I truly believe Jeff was the main force that gave Slayer their signature sound. His roots in Punk were apparent in just about everything he did, even in those home recordings you can find circulating on the internet. He used those influences to shape some incredibly unique Metal and give Slayer that extra dose of aggression that really set them apart and made them over-the-top. Slayer can never be the same again after his loss.
Michel Dumas (THE SEVEN GATES, ex-MUTILATED): To be honest, I've always considered Slayer as a whole; an entity. This is their strength, I believe. Their respective skills are so complementary that I cannot say if Tom, Dave, Kerry or Jeff was the main driving force of the band. It took all their talents as individuals, to carry Slayer to the heights they did. Just as the best soccer player would be nothing without the rest of the team, if you know what I'm saying.
Proscriptor McGovern (ABSU, PROSCRIPTOR): The aforementioned songs prove the power and force of his songwriting abilities.
Eric Hoffman (AMON, ex-DEICIDE): Yes, I agree Jeff was a major part in Slayer, a major part of the pyramid, and without him it will not be the same.
Mark Ruffneck (OZ): The songs you mentioned speak by themselves. In the beginning, all of them were creating the Slayer sound together and without Jeff, Slayer would not be the same band we know today.
Steve 'Zetro' Souza (HATRIOT, ex-EXODUS): They will be able to continue. Gary Holt is a great replacement and I think he proved that well on tour over the past couple years. It's not the same, because Jeff is such a great writer, but they will be able to continue. Hopefully they will get Lombardo back in there, so they will have three of the original guys, and then the impact won't be as severe. It would be like Metallica losing Cliff. It was a tragedy but they entered opened new chapter after that, and I think Slayer can do the same. It will be difficult, though. Jeff wrote a lot of the riffs and lyrics to the classic songs. It's not like he was just a guitar player in the band.
Mike Roberts (BLEED THE FREAKS): There is always a core of a band and that is Kerry and Tom, but Jeff was the driving force, I believe. His riffs are the heaviest ever. "South of Heaven" is my favorite!
Haruhisa Takahata (GOTSU TOTSU KOTSU): I just want to say one thing; the songs that were written by Jeff captivated a lot of people all over the world, and they will continue to so forever.
Kode (FORCED KILL): In their early days, Jeff probably had the most to do with bringing breakneck speed and roughness to their sound, through his Punk influences. This helped change them from Priest "clones" into something completely new and extreme. Jeff, being responsible for songs like "Hell Awaits," "Altar Of Sacrifice" and even "Raining Blood," had a huge part in creating that archetypical Slayer sound.
A. Locomotör (FORCED KILL): Although Kerry wrote some killer songs (e.i. "Praise of Death" and "Piece by Piece") and has been the spokesperson of the band as long as I can remember, it is ultimately the music that counts. Without Jeff, the main composer of the band in its glory days, it is quite clear that Slayer would have never gone so far.
Christian Krieger (CHAPEL OF DISEASE): As I mentioned above, for me Slayer was always one unit, consisting of Jeff Hanneman, Kerry King, Tom Araya and Dave Lombardo. If one of those guys is out of the band it isn't Slayer anymore, which is just my opinion. I can't and don't want to separate any of the guys as the "soul" of the band or anything. Yes, Jeff was an awesome composer, but without the rest of the band the songs wouldn't have sounded like they do.
Sharon Bascovsky (DERKÉTA): I think his writing is what set aside Slayer from the other bands in their genre. He was brilliant in writing music that stood out from everyone else.
Don Gates (BRUTALITY): Jeff's writing style was the heart and soul of Slayer, no doubt. The Jeff and Kerry guitar team had a sound all its own, but without the music that Jeff made the rest would simply not be complete. He helped create a sound that no band to this day has been able to match. R.I.P. Jeff. Metal will never be the same without your key input!
Brian Werking (EXMORTIS): Well, I really think they should throw in the towel and call it a day. They've had their run and now it's time to move on. With Jeff's death it should bring an end to the era of Slayer. Jeff was, in my opinion, a very large part of the foundation and since that's gone what will happen now? From what I understand, they are going to continue without him. What are the songs going to be like? Kerry will most likely write rip offs of past songs to make people think they haven't changed. I just feel that Jeff deserves more.
Terry Butler (MASSACRE, ex-DEATH): Slayer would not be what they are without Jeff, that's a fact! He was the driving force behind the scenes.
Rick Rozz (MASSACRE, ex-DEATH): In a very 'BIG' way yes, but I'm sure he would not want the band to stop because of his issues. Just my thoughts, I'm known as a mind reader, lol!
Ed Tormentor (SCRAPMETAL): I believe Jeff was a prime force in the creation of Slayer and without him it would've been totally different. I care not what Slayer does henceforth as I turned in my Slayer fan card long ago. I do respect their loss of a brother and thank them for their early albums, Hell Awaits especially, which guided me in my musical ventures. South of Heaven is thy place to be... argh!
Vince Levalois (PSYCHOSIS): As with most iconic bands out there, take away one of the key writers and you're left with only a shadow of what used to be. Jeff embodied Slayer and he injected most of the ingredients that made Slayer what it is. All of the other guys also did the same, but Jeff was the core of the style and, as evidenced, was the spawn of the sound and soul of the riffs.
Luxi: Undoubtedly, Jeff leaves a huge void for the whole Metal community, and now he's jamming somewhere up there with Chuck Schuldiner, Cliff Burton and other fallen heroes. What legacy do you think Jeff left for the coming Metal generations as both as a musician and a person?
Kenny Hallman (INFERNÄL MÄJESTY): He'll be missed by many. He'll always be remembered as a guitar player that influence many with his unique style of playing. There aren't many people like that. It is also sad that we will never get another chance to hear him play with the living. R.I.P. Jeff.
Robin Mazen (DERKÉTA): He left a legacy of great music that will never go away. R.I.P. Jeff, thank you for the amazing music.
Pat O'Brien (CANNIBAL CORPSE): He left a lot of sick riffs and some of the best songs that will be staples of Metal for years to come. R.I.P. Jeff.
Danny Lilker (NUCLEAR ASSAULT, BRUTAL TRUTH): Just his huge influence as a guitarist and songwriter. The world would surely be a different place if Jeff Hanneman decided to play football instead of guitar.
Chris Reifert (AUTOPSY, ex-DEATH): Put on Reign in Blood and hear for yourself. It's an all-time Metal classic, just like Iron Maiden's Killers. There are simply no faults with it. Or play whatever your favorite Slayer record is, there are plenty to pick from. I'm glad to have those albums, so his guitar playing will always be tearing it up whether he's on this planet on not. Slay on...
Rob Urbinati (SACRIFICE): As long as there is Metal, Slayer will always be listened to. I know there is no all-star band in whatever afterlife people believe in, but his spirit will always live right here with the immortal albums he wrote and performed on. For some reason, the death of Jeff Hanneman is hard for people to believe. Slayer has been a huge part of every Metal fan's life. They have definitely been a big part of my life and I will never forget how cool he was to me as a goofy kid.
Rick Scythe (SCYTHE, ex-USURPER): Jeff left timeless music. It is a shame he had to go at age 49, but we all have to go sometime. Don't get me wrong, 49 is way too early, but Jeff accomplished more in his 49 years than most idiots would in three lifetimes! He created Reign in Blood, an album that is still as influential and relevant today as it was in 1986. What The Beatles did for Rock n' Roll, Slayer's Reign in Blood did for extreme Metal. He helped set an unreachable benchmark for which all extreme Metal musicians strive, yet will never reach.
Jeff Tandy (BIRTH A.D.): This is where the more sensitive types are going to get angry with me. First, I don't believe in an afterlife, at least not one that the human mind can readily define. I hate these gooey attributions that whenever a Metal musician dies he's meeting up with all the other ones to jam on a happy cloud somewhere. I think Jeff would sneer at that idea. Even if that was possible, I highly doubt he would want to hang out with a wiener like Schuldiner, or perhaps anyone at all for that matter. I think it's far more likely for him to be partying in Hell with Hitler.
Black humor aside, I think that as a person, Jeff left us with very little to go on, and that was the point. To the world at large, his music was his identity, and what an identity it was! It's safe to say that he changed the face of Metal, and without him, many of the sounds and styles we have in the genre today wouldn't exist. Possessed wouldn't have happened, Death Metal wouldn't have happened. His impact radiated like a concussion blast and the echoes will forever reverberate throughout the landscape of Metal music.
More than anything, the legacy of Jeff Hanneman shows that force of will and spirit will trump technical ability any day. He demonstrated that metal should be like a battlefield where you count on your brothers in arms and treat everyone else like a target. I doubt he wanted this genre to turn into the egalitarian funhouse it has become in the new millennium. His music was martial, reckless, and genuinely evil, primarily because it extolled everything dark and wrong within the human psyche. In the face of his passing, it is more incumbent upon all bands who claim his influence to uphold these uncompromising principles. He knew this music was true power, a pact with the forces of darkness, be they of the mind or in the shadows beyond. If any band among us can maintain even a speck of that energy, Heavy Metal will always be a force to be reckoned with. I know I will certainly continue to try.
I don't think Metal could have made it as far as it did without Slayer, and Slayer couldn't have made it as far as they did without Jeff. It's heartening to see so much reverence and
so many acknowledgments of his contributions, even in the biggest media outlets. When someone favorably represents a select group of people to the world at large, that is what it means to be a hero. He will surely never be forgotten, though it's grievous that there will never be anyone else like him. If it's indeed true that evil has no boundaries, then he has already gained immortality through his music. Hail Jeff, hail Slayer!
Mike Browning (AFTER DEATH, ex-NOCTURNUS): There is no doubt that his death has brought a new level of respect as to how great and innovative a guitar player he really was. It really hits close to home for me because I was born in 1964, the same year as Hanneman, and there is no doubt that in the last couple years we have lost quite a few great musicians from this era!
Karl Willets (BOLT THROWER): A legacy of Music that will transcend all time. A life that should be celebrated. A man who did the things in life that he loved the most. He was a natural creative genius that will be missed, but never forgotten.
Rick Cortez (SADISTIC INTENT): As a person, I can only base it upon what I've read or by the stories from people who met him. He was low key, not really interested in being famous, he just enjoyed playing the music. First and foremost, he was a musician and I respect that. I've been around musicians with massive egos where they generally expect the "red carpet" treatment and it's good to know that Jeff Hanneman, a member of a huge band like Slayer, did not get affected by that. When I think about it, Slayer is the biggest name in the extreme Metal world and with a lot of their most popular songs being written by "The Aggressive Perfector" Jeff Hanneman, his name will certainly be remembered. He left a lot of music that will continue to live on and inspire the future of Metal.
Martin Missy (PROTECTOR): He left a huge heritage to coming generations of Metalheads. All the songs you mentioned already, they are classics that will be played forever.
Johan Reinholdz (ANDROMEDA, NONEXIST): He and Slayer were crucial in the development of Thrash Metal which then became the foundation for a lot of different subgenres. They inspired generations of Metal bands, so I think Jeff made a huge contribution to the history of music. Rest in Peace Jeff!
Samy Elbanna (LOST SOCIETY): He left tight riffs, out of control solos and the attitude of Slayer! R.I.P. Jeff.
Eric Forrest (E-FORCE, ex-VOIVOD): Heineken beer/DK/and "it's like this boys and girls - watch and learn" (not in an arrogant way but just self-confidence) and letting the music do the talking. Enjoy the ride!
Ville Wiren (DOMINATION BLACK): The music that he composed for Slayer will never die. New generations will hear these masterpieces that he created for Slayer for many years to come, no doubt.
Nolan Lewis (KRYPTOS): Well, he's left a hell of a legacy that's for sure. His music will live on forever, without question, and any band that's looking to emulate what Slayer did can learn a ton from the riffs and song structures Jeff wrote. Sometimes it's easy to underestimate what a good guitar player/songwriter he was because it's so in your face but when you actually try and play some of it you realize that it's absolutely brilliant in its simplicity. His playing was all about making the most of what he had and really pushing it to the limit. If future generations follow his example, Metal will be in a pretty healthy state. Either way, it's all about the riffs and Jeff had those in spades. I'll bet he's already formed a band up there with Chuck, Baloff, Burton and Cozy Powell. Now that would be a hell of a band.
Michael Morrison (FALSE PROPHET): His songwriting skills, both musically and lyrically, will be here forever. There will always be younger generations seeking to find out who the Big 4 were, so there will always be an interest in Slayer. To say that they were the heaviest band of the four and the ones that stuck to their guns and did stayed true to their roots of Punk and Metal no matter the consequences is a giant understatement. Jeff's influence will live on forever, and no one will ever capture that sound of his that emitted from those Marshalls. Can you imagine the sound of Chuck, Cliff, Dimebag, Jeff and Dio jamming in the afterworld and playing "South of Heaven?" I don't want to be there with them, but I damn sure would love to hear it being played. Long live the legend that was Jeff Hanneman.
Keith Davis (EUGENIC DEATH): Even though Jeff is gone, he left a legacy. He has given us the layout of what Thrash Metal is supposed to sound like. I heard he was a very nice and comical dude. For generations to come, his music and lyrics will shape the minds of the Metal youth to keep the Thrash alive!
Jacobs Edwards (NATU SABVERATA): He left a void that will always be felt throughout the Metal community; from small local bands to the big haymakers. But he also left a legacy through every strum of a string and every stomp of a foot. Since his death I brought the entire Slayer discography out to the car so I can just appreciate how much it means to me; every riff and every song has a memory with it. I would really like to hear if he got to help Kerry with any of the upcoming album before he died, or if it was entirely a Kerry King album. Needless to say the legacy of Slayer will forever continue, but whoever fills in will not be filling those shin guards as much as standing next to them because the man who wore them was a Metal God amongst men.
Paul Ray (FALSE PROPHET): He left some big shoes to fill. But as far as upcoming generations I hope that he left the idea of staying true to the music you love to play. But also be willing to push boundaries not being scared to try something new like Slayer did with South of Heaven. They took risks and as musicians we all need to try that to keep things fresh. As a person I can't say much because I did not know him that way. But I am sure a lot of people will stand up for him, friends and fans alike. Someone will have to take the chance out there. Who will be the next Slayer? Here's what I hope Jeff left behind; the courage for some new band to lead the way.
Mike Usifer (PRIME EVIL): Jeff was a great musician/guitarist that gave his very best every time he played. I've seen Slayer over a couple of dozen times since 1985, and I NEVER left disappointed! Jeff wrote GREAT, heavy songs and was a fun-loving guy who made the most of his time on earth. I didn't know Jeff like I knew Chuck, but Jeff shall be immortal to me through his music. Hailz!
Peter Hobbs (HOBBS' ANGEL OF DEATH): Jeff will always be remembered, in all metalheads' hearts and souls, as one of the most important guitarist in his field. Slayer are not just a band, they are a legacy, a true part of what music is and stands for today. I think the kids of the future will go back to these albums over and over and be amazed at how talented and how truly iconic this guy and this band really is. I think Hanneman, in some way, shows us all that you can be in an aggressive as hell band without having an ego or getting a 'rockstar attitude' so-to-speak. He was a down to earth, killer songwriter no matter how you look it at. He will be sorely missed by all of his fans. Lastly I will say I truly feel for his family and his band mates. It's the loss of a brother, someone who was integral to the entire saga, and now he is no longer with us. I will always respect what he gave us in music, and what he especially gave me; the hunger to keep going and to keep pushing the boundaries of creating music. May you rest in peace Jeff, we shall all see you soon!
Jerry Battle (NECROPHAGIA LA): Slayer and Jeff Hanneman have created a legacy that will forever be celebrated by the Metal world. Jeff Hanneman will forever be an icon for us to follow and remember what true Metal means! Hell awaits for all of us!
Roberto Lizárraga (INFINITUM OBSCURE): Some of the heaviest, most menacing and darkest music there is, and that will always represent what he did in life. He leaves a very empty spot on the stage. It is really sad and hard to realize this, as a guitar player, as a musician and as a Heavy Metal fan over all...
Mem Von Stein (EXUMER): I know that Jeff struggled at first to acquire the chops of a Metal guitarist because he was mainly influenced by Punk and Hardcore BUT he adapted and learned very quickly as he bridged the two styles to create Thrash Metal. I do not want to take anything away from the countless other pioneers of Thrash Metal as we know it today but Slayer is it for me. I would say his perseverance and talent should be an example for any upcoming band/musician, where nothing is impossible and the courage to try new things will improve you personally and as a musician.
Rami Jämsä (CONVULSE): I am sure his songs will live forever and I don't mean just the songs he wrote for the Slayer. I mean those thousands of bands that have been inspired by Hanneman's riffing. I think Jeff lives through every new Metalhead who discovers the power of Metal music. Rest in peace Jeff, your legacy lives forever.
Jim Nickles (VILE VINDICTION, ex-MALEVOLENT CREATION): I only hope that more of the younger generations adopt his writing style and brilliant arrangements into their music, so it never dies. Unfortunately, the current generation is completely lost when it comes to metal. It's all plastic, and they have no idea what real music is (most of them). Jeff was a true legend and pioneer of what I love. May he rest in peace. He will be greatly missed. The Metal community has lost a pillar of what IS Thrash and Death Metal.
Tony Portaro (WHIPLASH): One thing people should remember about Jeff is that he was an innovator. The Thrash Metal flood gates opened in 1985 and there was an abundance of Thrash released that year. But Jeff and the band had already released Show No Mercy in 1983, two years before most of the Thrash bands came on board. He was one of the pioneers that helped define what Thrash Metal is today and forever.
István Ledvay (RISE): As a musician he left a history for all who know and love Slayer!! A mark never to be erased.
Chuck Keller (ARES KINGDOM, ex-ORDER FROM CHAOS): The enduring popularity of Slayer is the greatest testament to his influence. Even if some of the old guard tend to recognize only a certain number of Slayer albums as mandatory, there has always been a healthy respect for Hanneman, just as there was for Quorthon, Witchhunter, Schuldiner, Baloff, and several others after their passing.
Harald Eilertsen (IMBALANCE): As a musician, and an inspiration to all of us trying to follow him, there's no denying Jeff Hanneman, and the rest of Slayer, made a huge mark on Metal as we know it today. The way I see it they were the first to express both the sinister darkness and brutality they are known for in music and Jeff Hanneman was undoubtedly a huge part of that. The music that he helped create will, of course, live with us forever, but what's more is that all the music from all the bands and musicians influenced by Hanneman and Slayer are also part of the legacy of this mighty man. "Death is assured in future plans. Why live if there's nothing there."
Ed Klinger (CALIGULA): Jeff Hanneman is one of the most important guitarists in the history of Metal. His influence on music can't be overstated, in my opinion. He's one of the main architects of a band and a sound that changed the landscape of heavy music and of music in general, not to mention, one of the most powerful live bands of all time. His influence and legacy will speak for itself, as they already do, for a long time.
Brian Keith (TYRANTS BLOOD, ex-INFERNÄL MÄJESTY): When I think about Jeff Hanneman and the music he wrote, words like timeless, uncompromising and legendary come to mind. His down picking was ferociously fast and his influence will continue to be felt for years to come. The Metal world has lost one of its greatest treasures in Jeff Hanneman. May he forever reign...!! \m/
Lasse Pyykkö (HOODED MENACE, ex-PHLEGETHON): Well, he was part of one of the most important Metal bands ever and recorded the best Metal album of all time and two nearly perfect albums before it. He was ahead of his time and pushed the envelope. He set the bar ridiculously high. He's already inspired thousands of musicians and will keep doing so forever.
Mitja Harvilahti (MOONSORROW): SLAYER!
Alex Bouks (INCANTATION): From what I gather, he was real; nothing plastic about the guy. He seemed to have an 'I-don't-give-a-fuck' attitude. He did what he wanted and carved his own path in life. And that is a true human being!! R.I.P. Jeff Hannenman.
Rob "The Witch" Tremblay (NECRONOMICON): The songs he did were already immortal way before his death. I think it's going to keep going on but on a more pointy and emotional part. One thing you have to remember is that we are all destined to die and no matter how it happens in the end we are all going to meet the same result. Death is man's destiny; as soon as he starts breathing the end is already ahead somewhere down the road of time. One thing we need to NOT forget is shit like what happened to Dimebag Darrel; that's way worse from my point of view. That's the kind of thing we don't need in the Metal world. Beside that, life and death are a part of what we are.
Kelly Shaefer (ATHEIST): Well, let's not forget the late great Roger Patterson who was a HUGE Slayer fan. Jeff left songs and riffs that will continue to inspire and influence generations to come. He taught me so very much as a guitar player. His triplet picking and riffs were just so amazing as were his gut ripping solos. I have no words... just... GREATNESS! I only wish all my Metal heroes were under the care of whatever physician Ozzy is going to, lol. Jeff Hanneman is an icon and I will miss his musical inspiration. Jeff and Slayer have paved a road to the dark side of music that we all enjoy now, a smooth ride on the Metal Audubon!
Branislav Panic (BANE): Jeff, along with the guys of Slayer, has left a perfect example of how a Metal band should sound, both live and on CD. His work will never be forgotten. R.I.P.
Juan Garcia (MASTERS OF METAL, ex-EVIL DEAD): As a musician, I think Jeff Hanneman left a legacy that will be hailed for many years to come. His songwriting is where he shined the most. To me, a great guitar riff is more important than a bunch of sweeping solos and virtuoso guitar shredding; the bottom line is people remember riffs and Jeff was great at coming up with memorable epic guitar riffs. As a person Jeff did things his way and never gave in to what was popular at the time. It's obvious in his songwriting that Jeff Hanneman and Slayer never sold out. He is a true Metal legend.
Johan Liiva (FURBOWL, ex-ARCH ENEMY): Thanks for all the greatness Jeff! You will always be remembered.
Kasper Koutonen (NUCLEAR OMNICIDE): Well, Jeff left 10 bastard sons of Satan for people to listen to, which I hope will never fade away. He is one of the four guys who started something really badass, something that has probably influenced every Thrash Metal band since and will continue to for many, many years. R.I.P. Jeff.
Dan Ortega (CYST): I think Jeff's riffing, his attitude, and his unique songwriting will influence every single up-and-coming Metal musician and fan for years to come. There isn't a single Metalhead out there who hasn't, at some point, listened to Slayer, and I don't think that will ever change. Their discography can stand toe-to-toe with any other classics you can throw its way, thanks to some of the timeless music Jeff wrote over the years. There has been a huge void left by his death. I'm confident that his legacy will live on through countless future generations of Metalheads! Now it's time to go drink another beer in Jeff's honor!
Michel Dumas (THE SEVEN GATES, ex-MUTILATED): By his work, he changed the face of the entire music world! This is what he left! He also gave us all our teenage Metalhead memories. I could never be grateful enough for that!!!
Proscriptor McGovern (ABSU, PROSCRIPTOR): Up where? You mean more like downtown Hades, don't you? Thank you for your time and Jeff Hanneman shall never be forgotten.
Eric Hoffman (AMON, ex-DEICIDE): Jeff left us some kick ass Metal that will live forever. We will never forget him, he was fucking AWESOME!!! Thank you my friend!
Mark Ruffneck (OZ): Jeff was a part of the American Speed/Thrash Metal community. He was there in the 80's when everything started and continued to be part of that as the member of Slayer as long he lived. He will be remembered as the one of pioneers of American-style Speed/Thrash Metal.
Steve 'Zetro' Souza (HATRIOT, ex-EXODUS): Well, obviously he is one of the pioneers and innovators of Thrash Metal, so any Metal bands coming up are going to be influenced by him, or influenced by bands that are influenced by Slayer. They are the heaviest band of all time. There might be bands that are faster, but nothing is as heavy as Slayer. They are the heaviest ever. Period.
Mike Roberts (BLEED THE FREAKS): His music will last forever. It's great that kids now can enjoy and be influenced by his work even though he is no longer alive. The music lives on. There will be no real replacement for him, but we all hope they move on and keep Slayer rolling!!! Gary Holt has done a good job filling in for a couple years, so hopefully the fans will embrace that and support it, so Jeff's music can continue to be performed.
Haruhisa Takahata (GOTSU TOTSU KOTSU): I have tons of respect for him as a songwriter. I have been influenced by his works a lot, actually. In other words I think it is not an exaggeration to say that Jeff can be credited as a true innovator and inspiration for my songs in my own band, Gotsu Totsu Kotsu.
Locomotör (FORCED KILL): As I didn't have the opportunity to know him I cannot say for sure, but the impression he left was of a humble, down-to-earth guy who didn't boast about his achievements and always stayed more or less away from the spotlight. His musical legacy is, of course, beyond comparison in the history of extreme Metal.
Kode (FORCED KILL): Well, there's a shitload of flawless songs (done in collaboration or solely by Jeff) that will live forever. I do hope that future generations will
pick up that dark style which, in my opinion, was perfected on Hell Awaits (and Haunting the Chapel) and continue to draw from there.
Christian Krieger (CHAPEL OF DISEASE): He left eleven Slayer albums. I don't really have to enumerate more, do I? R.I.P., Jeff, thank you for the music!
Sharon Bascovsky (DERKÉTA): I think he has stamped our history with his writing and playing style. He was dedicated to playing and, if anything, it shows people that you can do this for years on end. It's just a shame his time ended so soon.
Don Gates (BRUTALITY): He has left a legacy behind that all future Metal generations will crave to try and reproduce but will never be able to.
Brian Werking (EXMORTIS): He left a legacy. I can't really say much more than that. If new generations don't understand what he did for the Metal community that would be a shame. It drove a stake into many hearts when he passed. I was dumbfounded and really didn't want to believe it. The end of something I grew up with is gut wrenching. But I will always be reminded of his presence with every Slayer CD I listen to. Rest, my brother...
Terry Butler (MASSACRE, ex-DEATH): His legacy is that Slayer invented a style of music that has influenced every Metal band for many generations.
Rick Rozz (MASSACRE, ex-DEATH): An amazing trail of influence, speed, aggression, and just 100% in your face real Metal (R.I.P.) Jeff Hanneman.
Ed Tormentor (SCRAPMETAL): I believe Jeff's legacy shall echo to the ends of time. The dark gift of music he left for us all is priceless! To stick to your guns! Live your passion! Never surrender and raise fucking Hell! Hail Hanneman!
Trevor Peres (OBITUARY): Jeff Hanneman, I really don't know the right words to describe the feelings that overcame me when I found out that you passed away. For 30 years you have been an influence as a guitar player, a songwriter and an all-around bad ass. You helped create, Slayer, one of the most brutal and sick Metal bands on the planet. Not to mention, you helped change the face of Metal as we know it. You helped influence the music and overall perception of my band Obituary and I never got to thank you for any of this. So, Jeff, thank you for all of this. You will be missed tremendously by myself and the entire Metal scene. Jeff, you left us much too early and I hope that your soul is at peace, now. Rest in peace, Jeff Hanneman (January 31, 1964 – May 2, 2013).
John McEntee (INCANTATION): I would say Jeff left us with some kick ass music and he showed people you can do what you want to do and achieve success. No need to be trendy.
Vince Levalois (PSYCHOSIS): I didn't know Jeff as a person but from what I've read, he was an introspective and reserved individual. His kind of genius doesn't come without a price and it's possible that his own demons got the best of him in the end. But musically, there's no doubting that he is one of the most influential metal musicians ever. As founder of what can be considered THE MOST METAL BAND ever, he'll endure as a cherished and very missed person of influence in the Metal world. I for one will never forget what he's contributed.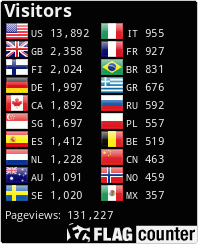 The Metal Crypt - Crushing Posers Since 1999
Copyright © 1999-2022, Michel Renaud / The Metal Crypt. All Rights Reserved.