Review: Scanner - Hypertrace (Re-release)
Hypertrace (Re-release)

Label: Massacre Records
Year released: 2016
Originally released in: 1988
Duration: 46:21
Tracks: 10
Genre: Power Metal

Rating: 4.5/5

Review online: January 29, 2016
Reviewed by: MetalMike

for:Hypertrace (Re-release)



Rated

4.4

/5 (

88%

) (

15 Votes

)

Review

Germany's Scanner has been around since the mid-80s (and even earlier under a different name) and while I reviewed 2015's The Judgement not long ago I first became aware of the band with their monumental debut Hypertrace back in 1988. Massacre Records has reissued this Power Metal classic and if you haven't picked it up before, now is the time.

Hypertrace is a model of Power Metal with speed to spare, amazing vocals and fantastic, science-fiction lyrics linking the songs together in a story of the insanity of violence and war. "Warp 7" barrels out of the speakers and the drums do their best to live up to the song's title. Other speedy winners include "Locked Out," "Across the Universe" and "Wizard Force" (which apparently didn't appear on the original vinyl release though I remember it quite well so I must have had the CD). The guitar tone is excellent, the choruses are immediately accessible and the subject matter thoroughly engaging. Some of the slower parts don't have the same immediacy of the faster ones but do serve to modulate the listening experience and keep it from being one-dimensional. Singer Michael Knoblich would never again appear on a Scanner album and none of the band's efforts since Hypertrace has lived up to the high bar the band set with their debut.

There you have it; Hypertrace is one of the top three Power Metal albums of the 80s and I played the crap out of it back in the day. I put it up there with Keeper of the Seven Keys Pt. 1 and Thundersteel and if either of those albums is in your collection and Hypertrace isn't, what are you waiting for? If today's Power Metal cranks up your amps, grab this one and listen to what inspired so many current bands. Highly recommended.

Other related information on the site
Review: Hypertrace (reviewed by Michel Renaud)
Review: Hypertrace (reviewed by Sargon the Terrible)
Review: The Judgement (reviewed by MetalMike)

Click below for more reviews
Latest 0-9 A B C D E F G H I J K L M N O P Q R S T U V W X Y Z Various Books/Zines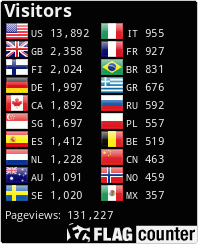 The Metal Crypt - Crushing Posers Since 1999
Copyright © 1999-2022, Michel Renaud / The Metal Crypt. All Rights Reserved.