Review: Def/Light - Transcendevil
Transcendevil

Label: Metal Scrap Records
Year released: 2013
Duration: 44:04
Tracks: 9
Genre: Black Metal

Rating: 4/5

Review online: June 9, 2014
Reviewed by: Luxi Lahtinen

for:Transcendevil



Rated

4

/5 (

80%

) (

8 Votes

)

Review

Def/Light is a Ukrainian Black Metal band that has been around since 2001. Despite the band's long existence, they have managed to record just a couple of studio albums thus far, with 2013's Transcendevil being the band's latest output.

Transcendevil introduces us to a band that has really tried to put some effort into getting the right flow for their songs, making them easier for the listener to digest. Atmospheric and, happily, not overly symphonic Black Metal that is performed the way it should be puts some of the more well-known and established names to shame, proving there's no need to go over the top just to create something pompous and "big." Less is more and miracles occasionally occur, something this Ukrainian sextet has realized, in my opinion.

Nine tracks of heavy, dark, symphonic and diabolical-sounding Black Metal with some nice experimentation is what you get from this Ukrainian horde on Transcendevil. It's easy for me to recommend that you keep watch for them in the future. In the meantime, get Transcendevil as it's really worth your hard-earned pennies.

Click below for more reviews
Latest 0-9 A B C D E F G H I J K L M N O P Q R S T U V W X Y Z Various Books/Zines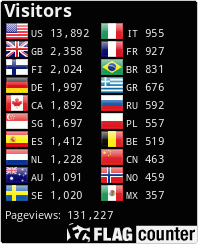 The Metal Crypt - Crushing Posers Since 1999
Copyright © 1999-2022, Michel Renaud / The Metal Crypt. All Rights Reserved.