Review: Leviticus - The Strongest Power
The Strongest Power

Label: Ektro Records
Year released: 2013
Originally released in: 1985
Duration: 40:29
Tracks: 10
Genre: Heavy Metal

Rating: 4.25/5

Review online: November 7, 2013
Reviewed by: MetalMike

for:The Strongest Power



Rated

4

/5 (

80%

) (

9 Votes

)

Review

Sweden's Leviticus started out back in 1981 and released five albums and slew of singles before calling it quits in 1993, at least as far as recording was concerned. The band appears active again and Ektro Records has resurrected their third album, 1985's The Strongest Power. I'm astonished by the fact that I missed this one back in the day, as it is chock-full of 80s/NWOBHM awesomeness. The riffs are crunchy yet incredibly melodic. The vocals are far from perfect but delivered with such energy, singing along is impossible not to do. As you might have divined from the band's name, the lyrics are positive and rather religious but I found them to be far less preachy than some of their 80s contemporaries. Even the ballads avoid being prissy, piano love songs (I'm talking about you, Stryper).

You may be thinking that you're going to skip this one because of the lyrics but if you're a fan of classic 80s Metal, you'll be cutting off your nose to spite your face. The songs are insanely catchy, the riffs loose yet a perfect representation of the time and the solos fine examples of how simple can be better. Do yourself a favor; ignore the lyrics and let the authentic sound of the golden age of Metal wash over you. An absolute must for fans of the early output of Loudness, Manowar and Y&T along with bands like Tokyo Blade and Brainfever.

Other related information on the site
Review: The Strongest Power (reviewed by Luxi Lahtinen)

Click below for more reviews
Latest 0-9 A B C D E F G H I J K L M N O P Q R S T U V W X Y Z Various Books/Zines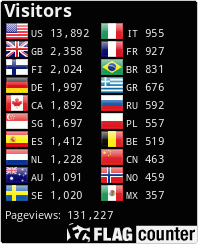 The Metal Crypt - Crushing Posers Since 1999
Copyright © 1999-2022, Michel Renaud / The Metal Crypt. All Rights Reserved.