Review: Sacred Gate - Tides of War
Tides of War

Label: Metal on Metal Records
Year released: 2013
Duration: 57:26
Tracks: 10
Genre: Heavy Metal

Rating: 4/5

Review online: June 12, 2013
Reviewed by: Luxi Lahtinen

for:Tides of War



Rated

4

/5 (

80%

) (

16 Votes

)

Review

Italy's Metal On Metal Records has managed to establish itself as one of the most interesting Metal labels with their high profile and quality releases over the past few years. The story continues with the second album from Germany's Sacred Gate, Tides of War. Tides of War is a concept album about the Spartans and their heroic fight for freedom against the Persians at the pass of Thermopylae (don't miss the lyrics, they are excellent reading).

Sacred Gate's previous album, When Eternity Ends, released just last year, left a huge impression on me and the follow-up album carries on that tradition. There is a lot happening on this record and Iron Maiden's name pops up every once in a while because the guitars possess a sound similar to the Murray-Smith duo. Like the band's previous record, Tides of War is very guitar-driven and the raspy and rough vocals of Jim Over fit well with the band's Maiden-esque and early US-tinged Power Metal. Add in some quite audible bass lines and there is hardly any more one could ask from this record. This is pure, well-played Heavy Metal with a good production, executed in an ear-pleasing and entertaining way, and that makes up for a slight lack of originality.

I enjoyed this record a bit more than its predecessor, mainly because this time the guys clearly put more effort into their lyrics. Listen to this with headphones on while reading the lyrics carefully and put the do not disturb sign on the door.

Other related information on the site
Review: Countdown to Armageddon (reviewed by Luxi Lahtinen)
Review: Creators of the Downfall (reviewed by Sargon the Terrible)
Review: When Eternity Ends (reviewed by Christopher Foley)
Review: When Eternity Ends (reviewed by Luxi Lahtinen)
Review: When Eternity Ends (reviewed by Sargon the Terrible)

Click below for more reviews
Latest 0-9 A B C D E F G H I J K L M N O P Q R S T U V W X Y Z Various Books/Zines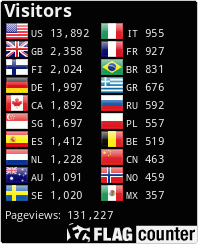 The Metal Crypt - Crushing Posers Since 1999
Copyright © 1999-2022, Michel Renaud / The Metal Crypt. All Rights Reserved.