Review: Astral Winter - Winter Enthroned
Winter Enthroned

Label: Immortal Frost Productions
Year released: 2011
Duration: 55:22
Tracks: 9
Genre: Black Metal

Rating: 4/5

Review online: February 9, 2012
Reviewed by: Sargon the Terrible

for:Winter Enthroned


Review

This is a different sort of album from an Aussie band – or rather, project, as all this is played and composed by one guy. I like that this is far from a standard-sounding album, with a sprawling style of composition that at first seems to lack focus, but after a few spins becomes intricate and filled with little points of interest. The riff-style is highly melodic, with a lot of clean guitars and acoustic breaks as well as keys for atmosphere. The songs tend to start quietly, and then build to a crescendo of pounding drums and heavy riffs. The recording on this is just rough enough to sound underground, while still letting the songs breathe. The mix on this could be better, as the loudness of some elements jumps around a bit, making the songs sound a bit disjointed, but the very disjointed and eccentric songwriting is part of the appeal of this. In a day when so many bands seem chained to standard formulas, it is refreshing to hear an act that does things differently. Fans of more melodic Black Metal will find a lot to love here.

Click below for more reviews
Latest 0-9 A B C D E F G H I J K L M N O P Q R S T U V W X Y Z Various Books/Zines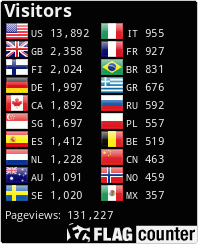 The Metal Crypt - Crushing Posers Since 1999
Copyright © 1999-2022, Michel Renaud / The Metal Crypt. All Rights Reserved.