Review: Darkestrah - The Great Silk Road
The Great Silk Road

Label: Paragon Records
Year released: 2008
Duration: 54:33
Tracks: 5
Genre: Black Metal

Rating: 4.5/5

Review online: September 25, 2008
Reviewed by: Sargon the Terrible

for:The Great Silk Road



Rated

4.5

/5 (

90%

) (

22 Votes

)

Review

How ever did I miss this band? Darkestrah are an epic-styled Black Metal band originally from Kyrgyzstan, though now they make their home in Germany. This is their fourth album (if you count their one-track album Epos as a full-length.) Their previous releases have all been on No Colours, and so their distribution has left something to be desired, especially in the US. Now on Paragon Records, maybe they will get some of the recognition they deserve.

This is a massive album, not just in length, but in scope and depth of composition. Most bands try for epic just by being long, but the sweep and atmosphere of this work is just awesome. Big, rolling riffs that are addictively melodic without sacrificing aggression fill up huge songs like "Inner Voice" or the eighteen-minute "Kara-Oy". Darkestrah have a reputation for having folk instrumentation, and there is some of that, but mostly this is guitar-driven music that nevertheless evokes the atmosphere of a lost time. There are similarities here to Graveland or even Moonsorrow at their most epic, but Darkestrah really blaze their own trail. A powerful, involving, and habit-forming album. Highly Recommended.

Other related information on the site
Review: The Great Silk Road (reviewed by Pagan Shadow)
Review: Turan (reviewed by Sargon the Terrible)

Click below for more reviews
Latest 0-9 A B C D E F G H I J K L M N O P Q R S T U V W X Y Z Various Books/Zines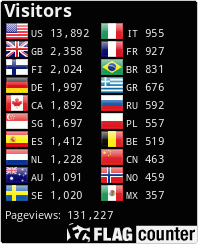 The Metal Crypt - Crushing Posers Since 1999
Copyright © 1999-2022, Michel Renaud / The Metal Crypt. All Rights Reserved.