Review: Legion of the Damned - Feel the Blade
Feel the Blade

Label: Massacre Records
Year released: 2008
Duration: 37:44
Tracks: 10
Genre: Death/Thrash

Rating: 4/5

Review online: July 7, 2008
Reviewed by: Sargon the Terrible

for:Feel the Blade



Rated

3.73

/5 (

74.55%

) (

11 Votes

)

Review

This is not actually a new album, this is just a reissue of the 2003 Occult album Elegy For The Weak, under the new Legion Of The Damned moniker and with a revised track listing. It's not even a re-recording, just a re-pressing. This is kind of a disappointment, as I really wanted a new disc from this outfit; and it is kind of a ripoff too, especially if you have the original album already.

That said, this still kicks ass. Pure, razor-edged Death/Thrash is the order of the day here, and songs like "Slaughtering The Pigs" and "Warbeast" pretty much exemplify the genre. Death heaviness with Thrash riffing and a vocal style somewhere between the two makes for a high-energy brew for fans of similar acts like The Crown or Sodom's middle period. Thankfully, this band does not have a trace of punk in their sound, and this is pure steel smoking all the way. It's kind of weak to re-issue a five-year-old album and label it as new, but this kills, so more people should get a chance to hear it anyway.

Other related information on the site
Review: Cult of the Dead (reviewed by Daniel DGYDP Guerrero)
Review: Descent into Chaos (reviewed by MetalMike)
Review: Slaves of the Shadow Realm (reviewed by Bruno Medeiros)
Review: Sons of the Jackal (reviewed by Sargon the Terrible)
Interview with vocalist Maurice Swinkels on December 8, 2018 (Interviewed by Luxi Lahtinen)

Click below for more reviews
Latest 0-9 A B C D E F G H I J K L M N O P Q R S T U V W X Y Z Various Books/Zines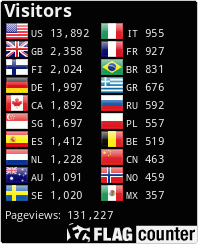 The Metal Crypt - Crushing Posers Since 1999
Copyright © 1999-2022, Michel Renaud / The Metal Crypt. All Rights Reserved.