Review: Last Souls - Light
Light

Label: Independent
Year released: 2006
Duration: 25:35
Tracks: 4
Genre: Black Metal

Rating: 2.5/5

Review online: December 18, 2006
Reviewed by: Sargon the Terrible

for:Light



Rated

3.5

/5 (

70%

) (

2 Votes

)

Review

Nothing can stop Mister Casio! Seriously, what the fuck is up with this band? There's a review of their last demo on Metal-Archives by none other than our brother Chaossphere, and he seemed to like it. They must have gone down the shitter since then, as I hear very little worth hearing on this. Last Souls describe themselves as Black/Death Metal, but this is just gay Dream Theater wanna-be keyboard wanking with a few blasty parts thrown in so they can claim to be 'extreme'. The few parts of this disc that are actually metal are not so bad, but they are so utterly generic I can't call them "good" either. The one really good thing is that there are some nice leads on this demo, but overall this is badly produced Dimmu wanna-be crap.

Other related information on the site
Review: Inner Voices (reviewed by Chaossphere)

Click below for more reviews
Latest 0-9 A B C D E F G H I J K L M N O P Q R S T U V W X Y Z Various Books/Zines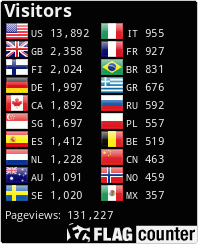 The Metal Crypt - Crushing Posers Since 1999
Copyright © 1999-2022, Michel Renaud / The Metal Crypt. All Rights Reserved.