Review: Hellfire Deathcult - Al nombre de la muerte
Al nombre de la muerte

Label: Helter Skelter Productions
Year released: 2022
Duration: 35:30
Tracks: 11
Genre: Black/Death

Rating: 3/5

Review online: July 26, 2022
Reviewed by: Sargon the Terrible

for:Al nombre de la muerte



Rated

1.5

/5 (

30%

) (

2 Votes

)

Review

This is the kind of hell-blasting stuff you often get from underground US bands who are really into Krieg and Black Witchery. This just hammers along with no variation or dynamic. The production is murky, the mix mashes everything together, and the vocals sound like someone gargling into a hollow pipe in the next room. If you like this kind of extremely orthodox stuff, then this is a decent example, but I find it kind of monotonous, without enough excess to make it cool despite that.

Click below for more reviews
Latest 0-9 A B C D E F G H I J K L M N O P Q R S T U V W X Y Z Various Books/Zines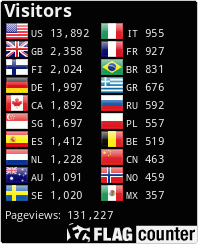 The Metal Crypt - Crushing Posers Since 1999
Copyright © 1999-2022, Michel Renaud / The Metal Crypt. All Rights Reserved.