Review: Amulett - Glassbreaker
Glassbreaker

Label: Independent
Year released: 2021
Duration: 21:26
Tracks: 8
Genre: Heavy Metal

Rating: 3.5/5

Review online: July 26, 2022
Reviewed by: MetalMike

for:Glassbreaker



Rated

3.67

/5 (

73.33%

) (

3 Votes

)

Review

Amulett is a hard-charging, no-frills metal band out of Argentina and their debut EP is called Glassbreaker. Stripped-down, bouncy heavy metal is the order of the day and Amulett looks to the '80s and early movements like the NWOBHM or early US scene for a lot of their inspiration. There's nothing particularly noteworthy in the songwriting, neither is there anything on here I'd skip, but what I find most appealing is the upfront sound, unencumbered by a ton of studio polish. I can picture all the guys in Amulett in the studio letting it rip. If the simple, passionate sounds of early heavy metal are your thing, Glassbreaker is worth a listen and hopefully we'll hear more and better things from Amulett in the not-too-distant future.

Click below for more reviews
Latest 0-9 A B C D E F G H I J K L M N O P Q R S T U V W X Y Z Various Books/Zines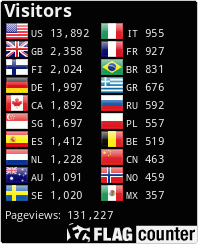 The Metal Crypt - Crushing Posers Since 1999
Copyright © 1999-2022, Michel Renaud / The Metal Crypt. All Rights Reserved.