Review: Tryglav - Night of Whispering Souls
Night of Whispering Souls

Label: Extreme Metal Music
Year released: 2019
Duration: 36:13
Tracks: 7
Genre: Black Metal

Rating: 2/5

Review online: July 26, 2022
Reviewed by: Sargon the Terrible

for:Night of Whispering Souls



Rated

4.11

/5 (

82.22%

) (

9 Votes

)

Review

Usually, one-man Black Metal bands are on the "raw" side of the pond, but this is highly polished and slick material with a definite emphasis on sharp, technically proficient guitar work. Now there is room for a wide variety of approaches in the Black Metal spectrum, but I really do ask for some kind of mood or feel to be present, and this just leaves me cold. It is very well played and produced and put together, but there is not a moment of inspiration or excitement to be found anywhere. You can't point to anything wrong with it, but it never catches fire, and feels extremely calculated and with a definite emphasis on technicality over any kind of actual feeling. So, while this sounds like Black Metal, in reality it displays a level of artificiality that is close to the antithesis of it.

Other related information on the site
Review: Night of Whispering Souls (reviewed by Michel Renaud)

Click below for more reviews
Latest 0-9 A B C D E F G H I J K L M N O P Q R S T U V W X Y Z Various Books/Zines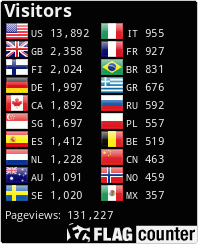 The Metal Crypt - Crushing Posers Since 1999
Copyright © 1999-2022, Michel Renaud / The Metal Crypt. All Rights Reserved.