Review: Anthea - Tales Untold
Tales Untold

Label: Rockshots Records
Year released: 2022
Duration: 45:09
Tracks: 10
Genre: Progressive Power Metal

Rating: 3.75/5

Review online: July 25, 2022
Reviewed by: MetalMike

for:Tales Untold



Rated

4

/5 (

80%

) (

3 Votes

)

Review

Anthea is a band out of LA, but if you told me they were from Europe, I wouldn't blink. They play a progressive-tinged power metal on their second album, Tales Untold, that dresses up European speedy drumming and hooky vocal lines with technical and flashy keyboard runs that fit the music without overshadowing it. I like most of the album well enough, but it all comes together on the track "Sunder Heart" which blends speed, pomp, a catchy chorus and proggy keys into a unified and engaging whole that is fun to sing along with while playing air instruments. Other songs bring to mind bands like Voyager ("The Deceiver," specifically the vocal lines) and even Symphony X ("Sapiens," notably the keyboards). There's a cover of a dance song by an artist called Robbi Robb ("In Time") that was apparently in one of the Bill & Ted movies that I could live without, but it isn't the worst attempt at marrying dance and power/symphonic metal I've heard. Check out Tales Untold if a solid mashup of power and prog sounds good to you.

Click below for more reviews
Latest 0-9 A B C D E F G H I J K L M N O P Q R S T U V W X Y Z Various Books/Zines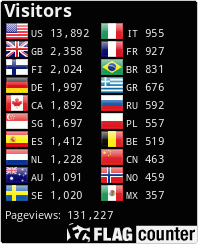 The Metal Crypt - Crushing Posers Since 1999
Copyright © 1999-2022, Michel Renaud / The Metal Crypt. All Rights Reserved.